Explore our Northern Ireland Region
During both World Wars, men and women from across what is today the Republic of Ireland and Northern Ireland served with distinction in the British and Commonwealth armed forces and many made the ultimate sacrifice. They served in almost every theatre of both wars on land, at sea and in the air. Some served in Irish regiments of the British Army, such as the Royal Inniskilling Fusiliers, the Royal Irish Rifles, and Connaught Rangers, while others served with the Royal Navy, Royal Air Force, and other auxiliary formations.
As with Great Britain, the Northern Ireland based families of those service personnel who died in Northern Ireland were able to lay their relative to rest where they wished, unlike men and women who died overseas. As such, today you will find war graves in many local churchyards and cemeteries in Northern Ireland, with most containing less than five Commonwealth burials.
Across County Antrim, Armagh, Down, Fermanagh, Londonderry, and Tyrone the Commonwealth War Graves Commission commemorates more than 2,850 service personnel at over 400 locations.
Find war memorials and cemeteries in Northern Ireland.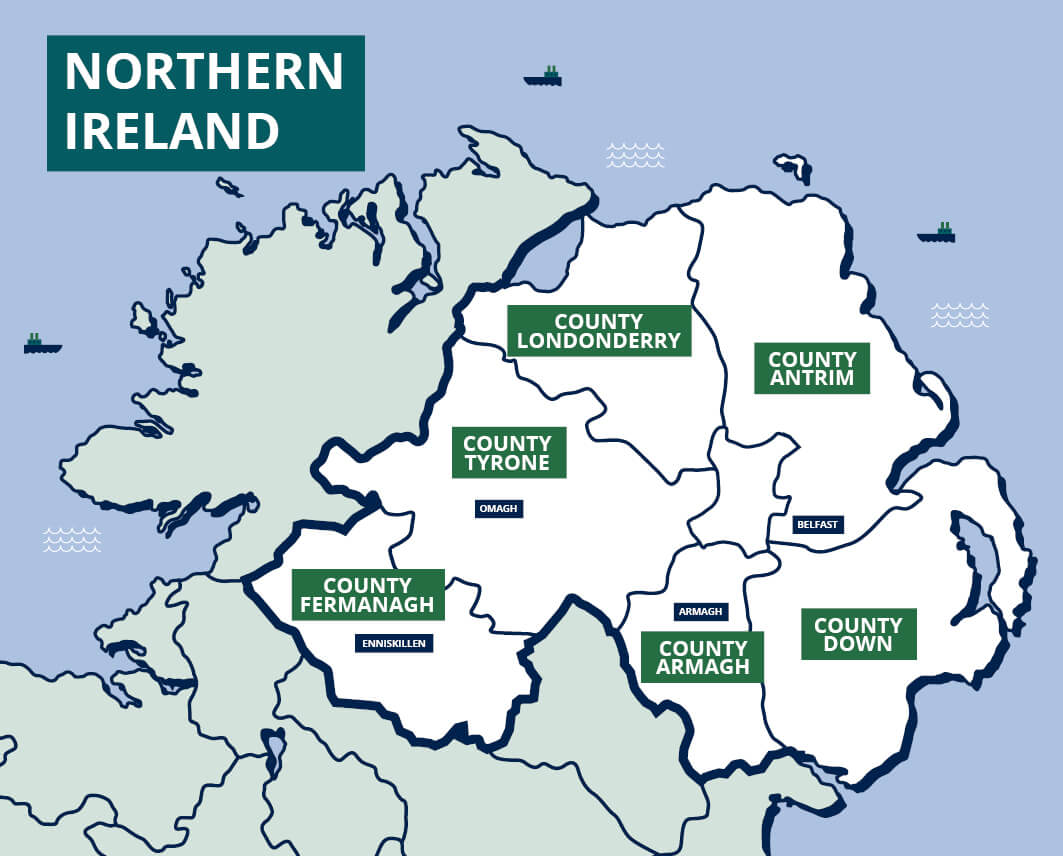 Meet the team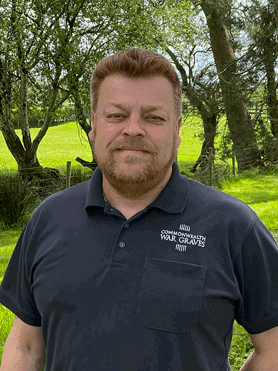 Hi I'm Malcolm Ross,
Based in County Fermanagh I am the Regional Manager responsible for over 2800 war graves in 418 sites in Northern Ireland, in addition I cover the Republic of Ireland, Denmark, Gibraltar, Norway and Sweden.
After graduating in Horticulture from the Scottish Agricultural College (Auchincruive) I joined the Commission in 1992 as a gardener in France, the first part of my career was spent leading gardening teams in Northern Europe before moving into management.
Throughout my career I have remained mobile, taking my skills to wherever they were needed, typically each of my postings have lasted four years, and along with my long suffering wife and, thankfully now grown up, kids, have lived in fourteen different houses across six countries.
After a period supervising in the UK, I was offered the position of Technical Manager (Horticulture) in our Mediterranean Area based in Cyprus, I had the pleasure of working with a multi-cultural  team of over 100 across 18 countries around the Mediterranean Sea. I, along with our dedicated team in Turkey, was recognised for delivering the war cemeteries on the Gallipoli peninsular in prime condition leading up to the 100th year commemorations of the Gallipoli campaign.
I then took a position of Head of Agency Services based in our head office in Maidenhead, the job had a global remit so I had the pleasure of working with colleagues all over the world who assisted in maintaining the memorials, sites and graves for partner organisations that fall outside of our core task and is covered by our supplemental Royal Charter.
I look forward to discovering more of what Northern Ireland and its people has to offer, in the short time I have lived here I can say it has some fantastically well maintained cemeteries and the vast majority of our war graves are treated with care, dignity and respect.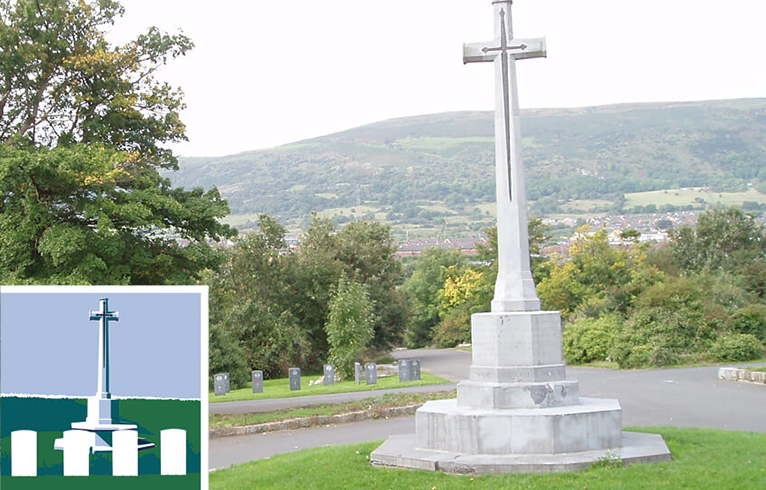 Belfast City Cemetery
During both World Wars Belfast was an important hub of military activity. Busy with Merchant Navy and Royal Navy ships, it was from here that many service personnel left Ireland to serve overseas.
Discover more