08 March 2023
We're celebrating the women of the Commonwealth War Graves Commission for International Women's Day
We couldn't do what we do at the Commonwealth War Graves Commission without a diverse workforce. This International Women's Day, we #EmbraceEquity to celebrate the women who empower the Commission.
Join us for a snapshot of the work our tireless, skilled employees from around the world do, what makes them tick, and their proudest CWGC achievements.
International Women's Day at the Commonwealth War Graves Commission
Vin Pooni - Programme Manager – Non-Commemoration Project, Head Office, UK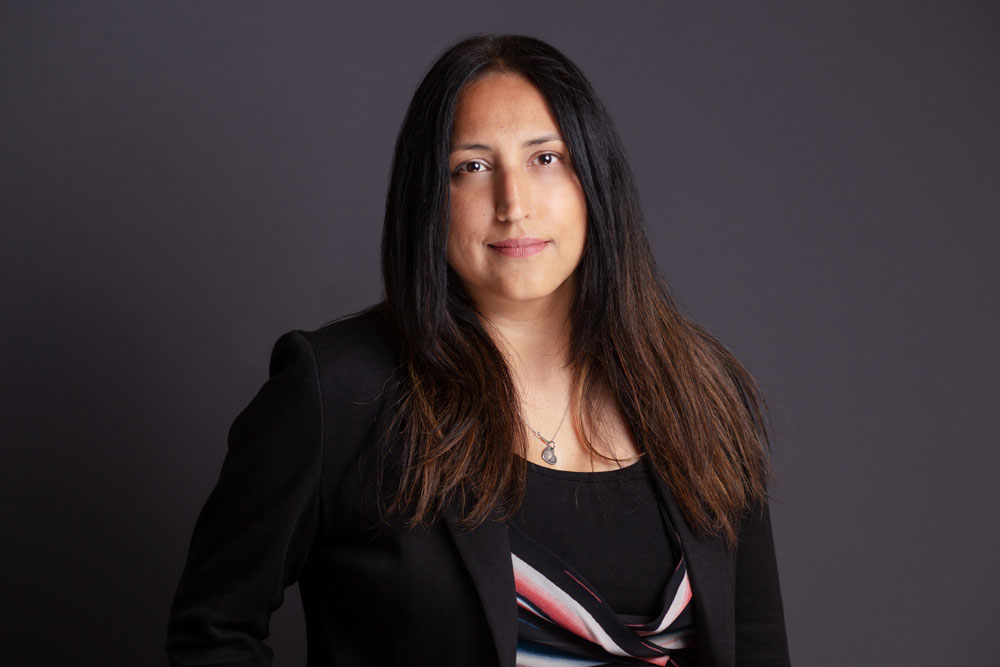 I am Programme Manager for the Non-Commemoration project. I've been at the Commission for just under a year.
The Non-Commemoration seeks to redress historic imbalances in the war Commonwealth casualties were commemorated in the past.
Recently, our team received Team of the Year at the Commission's first CARE Awards ceremony. I was also personally given a Special Mention award. These are some of my proudest moments working at the Commission so far!
We commemorate many inspirational women at the CWGC. One who inspires me is Noor Inayat Khan her courage, resilience, and bravery. Noor is a perfect reminder of the positive contributions made by the nation's ethnic and religious minorities during both World Wars.
International Women's Day to me is a recognition of all women who through their sheer courage, determination and hard work have broken down barriers to inspire others to succeed. It's also a great opportunity to focus the discussion on how diversity can be improved irrespective of background, status, and gender. 
Kannockkorn – Gardener, Kanchanaburi, Thailand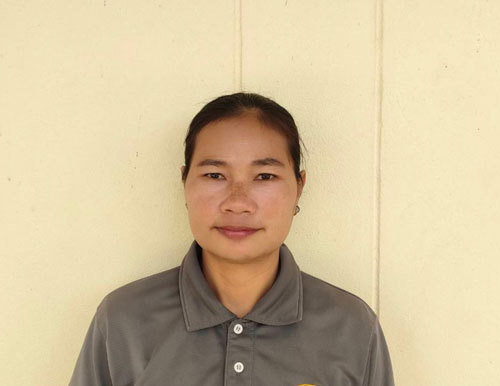 Image: Kannockorn's tireless work helps our sites in Thailand look amazing.
I have been working at the Commission for 18 years. As part of my role, I take care of the border plants, trees, and hedges in Kanchanaburi, Thailand.
My proudest moments at work are taking care of our sites for foreign tourists and Thai people to admire.
A woman who inspires me is my former colleague Miss Kesorn Unyakiat who has retired. She was an inspiration at work. She always worked well and is a good role model for us.
International Women's Day to me is a day where everyone gives women the opportunity to be in the spotlight, and to work alongside our male colleagues as we do at the Commonwealth War Graves Commission.
Beatrice Mwenesi - Senior Technical Supervisor, Nairobi, Kenya
My name is Beatrice Mwenesi, the Senior Technical Supervisor for the last four years and four months, overseeing the East African Region based in Nairobi, Kenya.
A lot of things have happened since I joined the commission, however, the proudest moment for me is when I got the chance to be at the helm of a team of colleagues that interviewed contract gardeners in Kenya, who were then taken on as full-time CWGC staff.
A woman who inspires me is First Officer Amy Johnson on the CWGC's list of Women At War. She broke stereotypes to become the first pilot to fly alone from Britain to Australia at a very young age.
I am no longer shocked when people are surprised by the extent of lone driving I do within East Africa, thanks to Amy's experiences.
To me, International Women's Day is a celebration of the freedom that the girl-child enjoys today and the amazing work that each and every single woman out there is doing.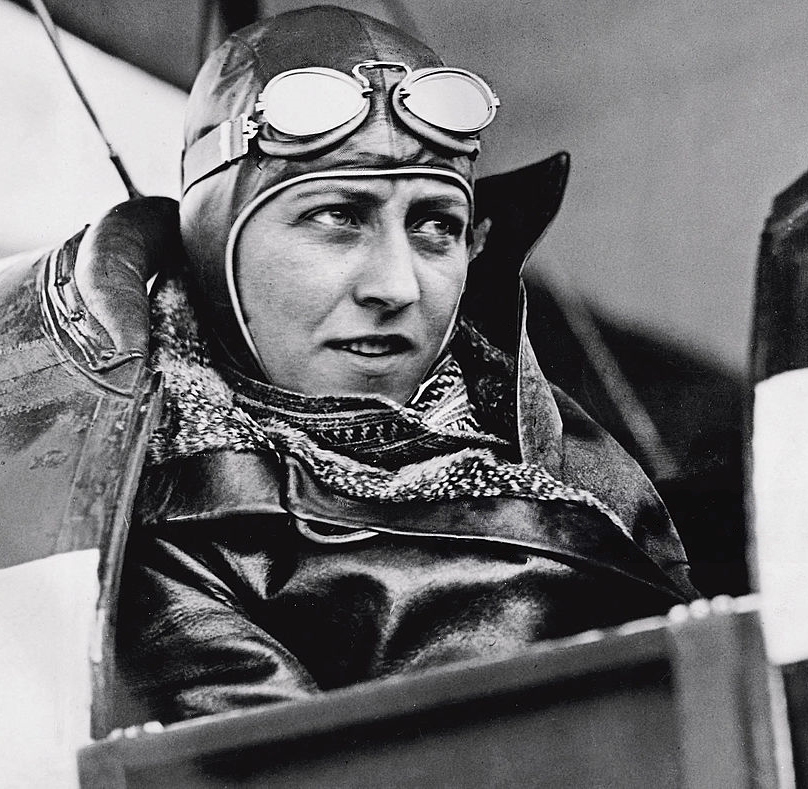 Harriet Johnson – Communications Executive, Head Office, UK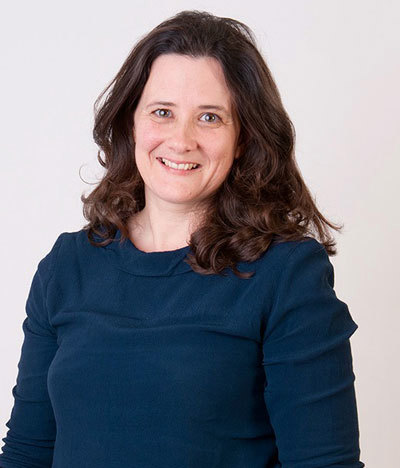 Image: Harriet has been with the Commission a short time but has been instrumental in spreading the message on the work of the Non-Commemoration project
I've been at the Commission for just under six months. My job role is communications to support an international team addressing, recognising, and understanding the scale of loss and unequal commemoration after the World Wars.
My proudest moment so far was when the Non-Commemoration Programme team was awarded Team of the Year at our annual conference.
For me, the George Cross awarded courage of WAAF radio operator for the resistance network Noor Inayat Khan's story resonated. Moving from place to place and keeping records of her signals, only to be betrayed, escape, and captured.
Despite repeated torture she did not reveal information and was eventually shot in Dachau. The role of agents in the second world wars where a serious and profound pretence and sacrifice is required is thought-provoking to look back on and is a lesser-heard story.
International Women's Day is a moment in time when people can reflect and consider their contribution in achieving gender parity.
Caroline Dyment – Global Learning & Development Manager, Head Office, UK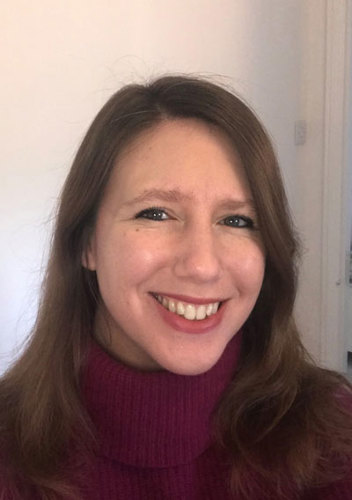 Image: Caroline is one of our HR stalwarts and a champion of professional development within the CWGC.
I am the Global Learning & Development Manager, supporting the Areas so we are aligned in how we develop and support colleagues. Plus, I'm the co-lead for well-being and will be working on creating a more inclusive culture.  
I've been at the Commission for nearly five years.
My proudest moment during my time came during the global pandemic.
During Covid, we ran some well-being sessions for staff via Teams. It was the first time we approached training using this technology and I was so pleased that many of our colleagues engaged with it – seeing people from India, Kenya, Belgium, and the UK all on one call for the first was just wonderful.
Covid was an awful time but gave us the opportunity to come together in a new way and that would never have happened without the pandemic. It gave a real sense of unity across the Commission at a time when many of us were isolated.
Like Beatrice, Amy Johnson is an inspiration for me. Given the time she was born (1903), Amy became an aviator even before World War Two. This just shows how brave she was as flying at that time was so new it must have been scary but also she will have been surrounded by society's expectations of her to be a housewife or do more traditionally female hobbies.
I think she was incredible and helps women now reflect on how they can also push expectations and do what they are passionate about.
What does International Women's Day mean to me? It isn't that long ago since women got the vote in the UK or were no longer the property of their husbands, so it is a powerful moment to reflect and celebrate how women's role and contribution to society is increasingly being more prominent.
It's also the celebration of the many people - like Amy Johnson and male allies - who have helped get us to this point.  Female voices, presence and contribution are growing and bearing in mind we are nearly 50% of the global population that simply makes good sense.
Rakhee Mukherjee, Cemetery Manager, Bhowanipore and Ranchi Africa and Asia Area, Kolkata, India
I am the Manager of Bhowanipore and Ranchi war cemetery in India based in Kolkata, East India. I joined the Commission in June 2013 and will soon be celebrating 10 years here!
My proudest moment at the Commission followed an unnerving incident in Ranchi War Cemetery in 2016. After this, we decided to cover the cemetery on all sides with 10-foot posts and chain link fencing.
I supervised this project with the help of Technical Manager Chris McLean, Gaurav Rai, and AAPA Director Rich Hills.
A woman who inspires me commemorated by the Commonwealth War Graves Commission is Section Officer Noor Inayat-Khan.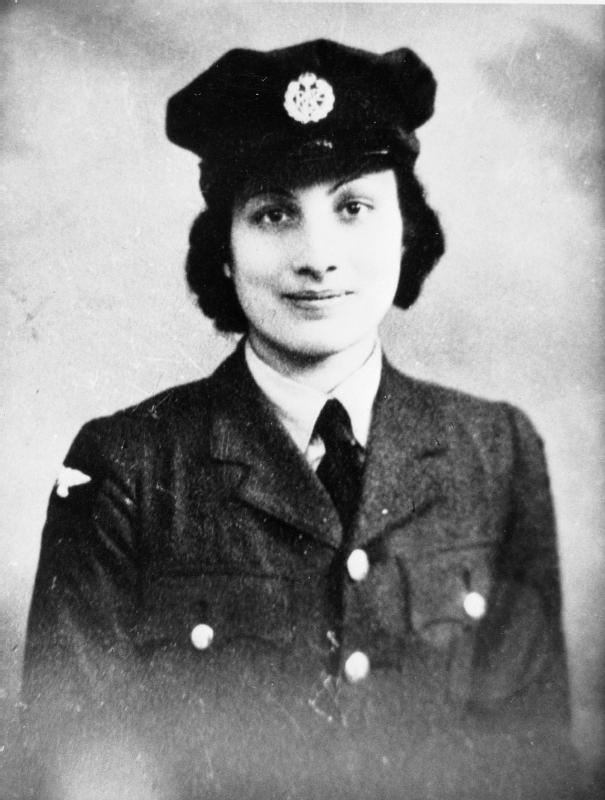 Noor was a descendant of Mysore (now Mysuru), Karnataka ruler Tipu Sultan. She and her brother Vilayat wanted to sign up during World War Two to do their part, in spite of being raised in a non-violent environment.
Noor joined the Auxiliary Air Force as a trainee wireless operator. She was selected as a specialist in SOE signal and was the sole wireless operator in the Paris area.
She was captured by the secret police and was killed in Dachau concentration camp on 13th of September 1944, Today she is commemorated on CWGC's Runnymede Memorial in Surrey.
She was a really brave heart and as a woman faced many challenges and continued to do her part and bring glory to other women in the armed forces.
On March 8th, we will celebrate International Women's Day. It's the day to honour women's accomplishments and existence, in general, to support of women's rights and global peace.
The UN's theme for this year's International Women's Day DigitALL: Innovation and technology for gender equality truly symbolizes women's empowerment and is so apt in today's modern world when we are thriving to achieve excellence to show the world that we can also lead in every sector of life.
Chloe White - IT Service Delivery Manager, Head Office, UK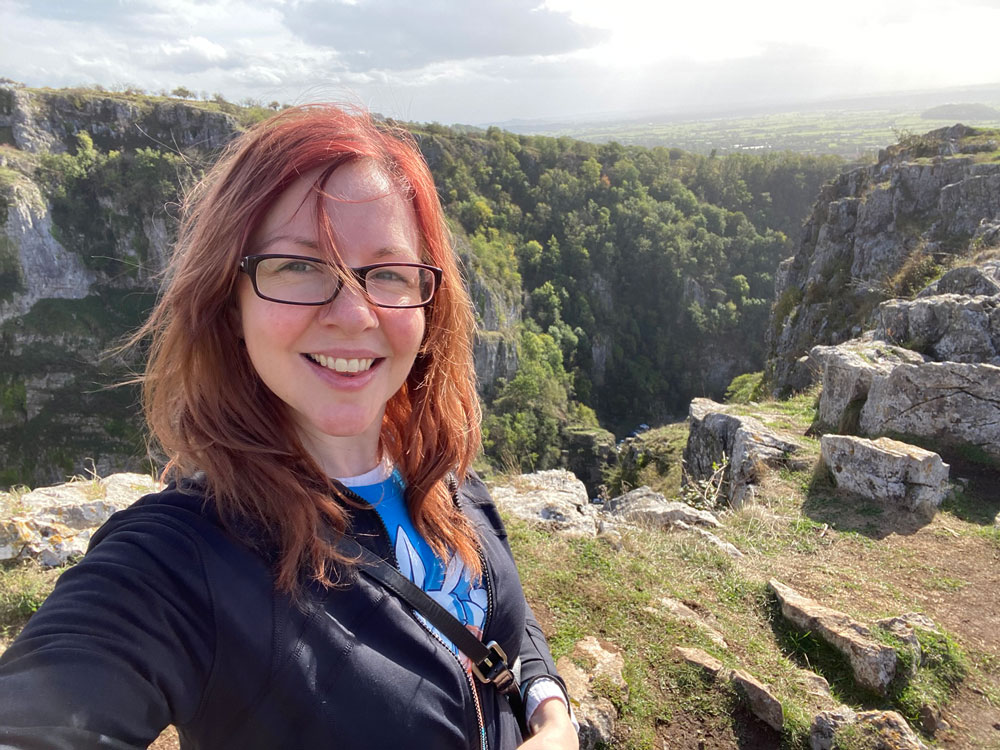 I have been at the Commission for two and a half years.
My proudest moment so far while working here was being asked to give a small talk about what respect meant to me. The person felt that I encompassed that value and would be a good person to discuss this.
Whilst this might have been a passing comment, it has really stuck with me and made me proud that people have taken a positive image away with them through conversation and actions. 
At CWGC, we commemorate a huge amount of brave and inspirational people. Those who have spectacular stories.
There is a woman that we commemorate that might not have any action stories, however to me she is an inspiration.
Private Vera Barbara Martin (Babe), through stories from her sister Gwen always had a smile on her face, it was said she was never scared and was "laughing to the end".      
 In war, we often hear about heroism and people showing strength.
To me, Private Vera Barbara Martin showed this in abundance.
To keep a smile on her face when things were difficult must have been a big challenge, but also a big comfort to all those around her. Lightening other people's moods and installing positivity and inspiration in others. There is strength and then there is giving other people the strength to carry on as well. That is truly inspirational.  
International Women's Day to me is a time to reflect on all the good work that is going on around the globe, it's a reminder to be supportive and celebrate everyone's successes no matter how big or small they may be. It is being a cheerleader for others and encouraging people to be the best they can be.
It is a day to remind you of the values you want to hold each and every day. 
Yiota Christodoulou – Head of International Human Resources, Head Office, UK
I am currently Head of International HR and I work closely with the Area HR teams to ensure we are strategically and operationally aligned across the globe. Part of my remit is also Reward and Analytics which involves pay and benefits and producing all the information that is required by the business in relation to our people.
On 1st April, I will take on the role of Global Reward and Data Manager focusing on reward and looking at our Reward strategy and governance.
I've worked at the Commission since 2012 in different Areas before landing in central HR in 2019.
I guess my proudest achievement whilst working for this great organisation, is how we supported staff through difficult times.
HR plays a pivotal role in ensuring all the individuals working for the CWGC are looked after. During the last three years, we were faced with unprecedented situations and had to react quickly to support our teams throughout the Covid19 pandemic and take action to safeguard the well-being of every single person working for us, regardless of location or circumstances.
Moreover, within our own team, we went through a period of change, facing some challenging situations over the last 18 months. I am proud that I've contributed to keeping our morale high and kept the team together through the changes and supported my colleagues throughout.
I have to admit, my knowledge of the women the CWGC commemorates was limited and this prompted me to do some research which was a great opportunity to learn more about some truly inspirational women.
The one that inspires me the most is Katherine Harley, who is commemorated in Thessaloniki, Greece in Lembet Road Military Cemetery.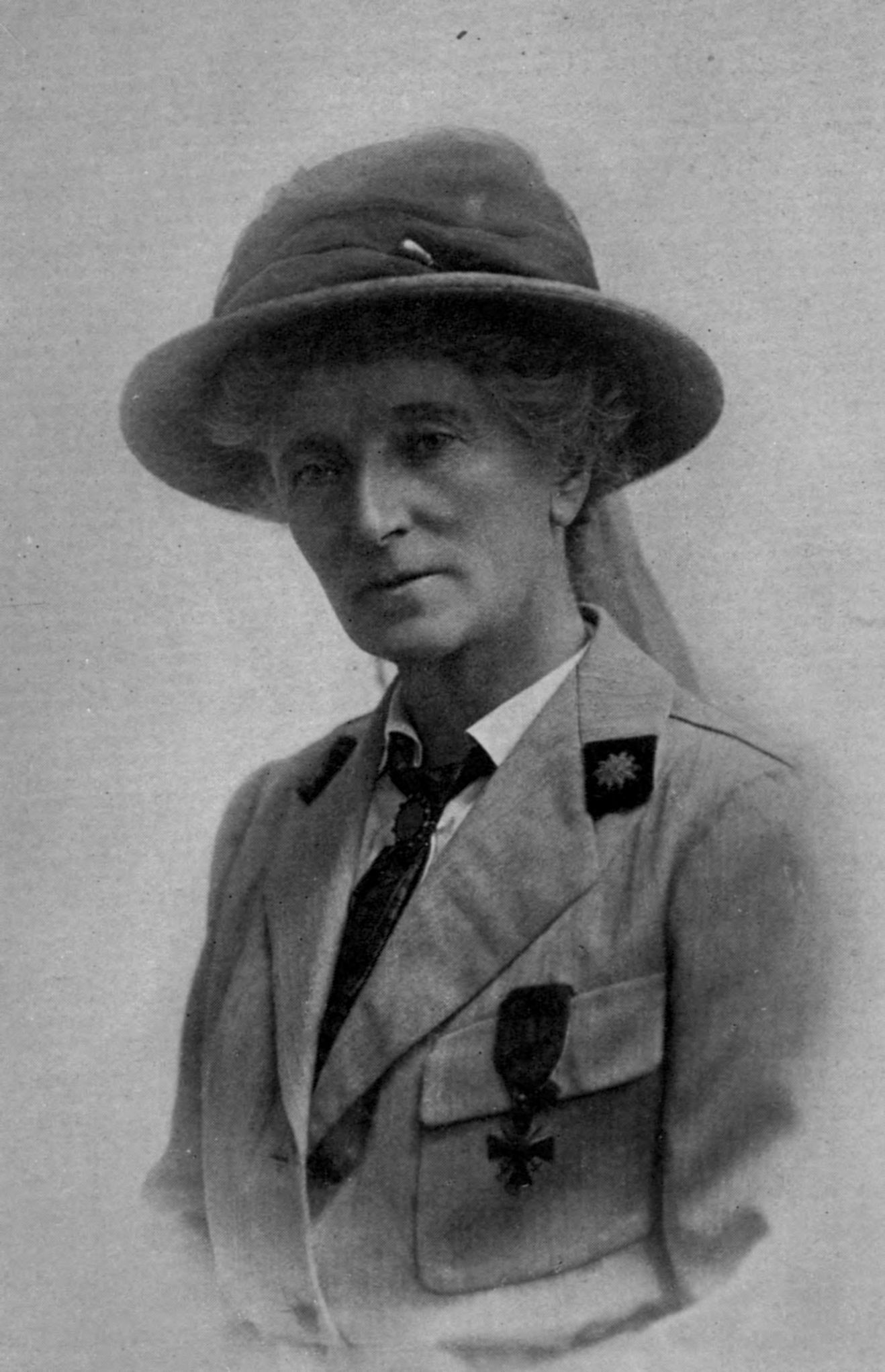 Image: Katherine Harley, another of the incredible women we commemorate (Wikimedia Commons)
Katherine was a prominent member of the suffragist movement before the first World War and then when the war broke out in 1914, she volunteered initially in France and then in Greece where she established and commanded a motorised ambulance unit which operated near the frontline collecting casualties and bringing them to hospitals for treatment.
Her unit had a reputation for ignoring orders in order to help as many as possible.
Katherine rented a house in the captured town of Monastir which was on the frontline and within easy range of artillery. On the 7th of March 1917, Katherine was killed by a shell that landed near her.
Even though she died as a civilian and therefore did not 'qualify' for military commemoration, she was accompanied by contingents of troops and military bands and her funeral was attended by Prince George of Serbia and General Milne, the commander of the British forces in the region and many other dignitaries, paying tribute to her efforts.
The reason I am inspired by Katherine is the fact that she fought for what she thought was right, selflessly helped others and did not hesitate to ignore orders in doing so. I can relate to that, as I, too, would try to do the right thing even if it means bending the rules or disobeying orders.
International Women's Day is an opportunity to celebrate women all over the world, but also to remember that gender equality is a human rights issue.
March 8th is an opportunity to celebrate the women that paved the way for the rest of us but also reflect on the difficulties that some women are still facing today and continue our efforts to strive for equality everywhere.
Mercy Gakii – Heritage Supervisor East Africa, Nairobi, Kenya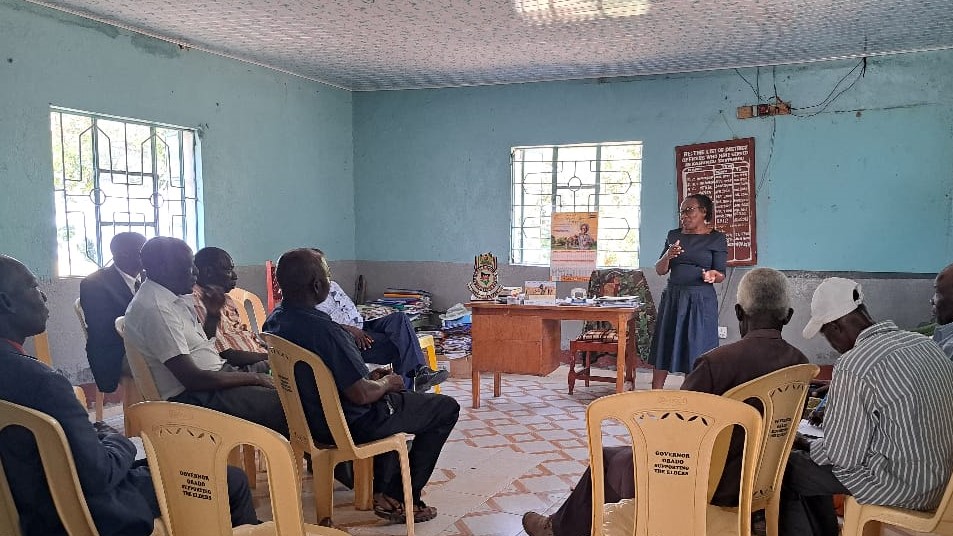 My role is to provide on-the-ground support for the operational delivery of the Non-Commemoration Project Team in East Africa.
I liaise with local authorities, local stakeholders, and members of the public in the search for abandoned graves. I support the Operational Lead in the engagement of external stakeholders in the realisation of new commemoration projects across East Africa.
My proudest moment so far was identifying abandoned graves in Karungu, Migori County in the Western Part of Kenya. We consulted with the local communities and collaborated archival information with Geographic Information System (GIS) techniques to identify the graves.
International Women's Day is an opportunity to celebrate women who have worked against the odds and achieved greatly in various fields. The day also presents opportunities to call for positive change in advancing women's rights.
Nele Bille – Marketing Communications Coordinator Central and Southern Europe Area, Ieper, Belgium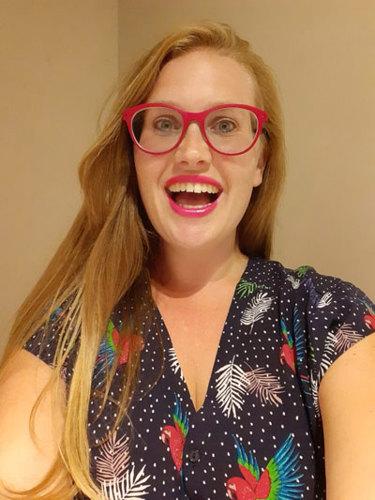 Image: Nele is something of a CWGC veteran but is exploring a new role coordinating our communications in Europe and beyond. 
I have been at the Commission for over 12 years, but since March 2023, I am the Marketing and Communications Coordinator within C&SEA.
Together with my brilliant colleagues in our Head Office and Area we will be setting up a brand-new volunteering programme within the Central & Southern Area! Another focus of the job will be Education and External Engagement.
I am very much looking forward to this exciting new challenge, after having had the honour to be the Executive Assistant and Area Coordinator for our Area for over six years.
Winning the first Contribution to Commission Life Award last week was a very proud moment! That this took place on the 1st of March, the first day of my new job and World Compliment Day, giving it an extra dimension.
In terms of work, there are some achievements I am quite proud of. If I had to pick one then it would be the Colne Valley Project we carried out in 2016, as it is a great example of terrific teamwork which I was fortunate to play a significant role.
To tackle the flooding problem in this cemetery, major works took place to dismantle all structures (headstones, Cross of Sacrifice, etc.), raise the ground level with 1.2 metres and reinstall them.
We got financial support from the Province of West-Flanders to carry this out.
One of the conditions to receive the funding was that we also had to provide a public engagement part. This is what I was responsible for.
Together with the help of wonderful colleagues and external partners, we created an information brochure for children between five and eight years old (in English, Dutch, French and German), and linked to this a teacher's pack for Flemish school teachers.
Next to the development of these educational resources, I also organised the "reopening" ceremony of Colne Valley Cemetery in June 2016 – attended by many of our local, national and international stakeholders – including the British Ambassador to Belgium.
It was a huge piece of work but I was so fortunate to be supported by so many lovely helpful colleagues and together, we delivered everything successfully and timely. Seeing it all come together gave me great satisfaction and looking back at this project still fills me with immense pride.
That I could share both the completion of this successful project in 2016, as well as the winning of the award last week with one of my closest colleagues made it all extra special for me. She is a superb staff member, a fantastic friend & a wonderful woman: Sarah Camerlynck!
Nurse Nellie Spindler, the only woman buried between more than 10,800 men at Lijssenthoek Cemetery in Poperinge (Belgium).
Nellie didn't have to come to war but volunteered as she wanted to care for those suffering. What a wonderful and altruistic woman she must have been with such a warm and kind heart, to sacrifice herself in such a way.
The cemetery where she is buried is the second largest CWGC cemetery in Belgium (after Tyne Cot), and the biggest original cemetery (as the burials took place during wartime).
It is a very impressive and tranquil site, beautifully maintained by the team of Dailey Butin and Eddy Thoré. Make sure you pay a visit when you're next in the area! PS: do say hi to our lovely female gardener Sabine at Lijsenthoek!
Image: Nellie Spindler is an exampler of the altruistic nurses and medical staff of the Great War (Wikimedia Commons)
This is Nellie's story.
Nellie Spindler was born in Wakefield, a small city in Yorkshire, England. She's the eldest daughter of George and Elizabeth, has two younger sisters, Lillie and Mary, and a brother, Edward. Her father was a police sergeant.
Nellie is educated as a nurse in the Leeds Hospital. From November 1915 she works as a nurse in the military hospital of Lichfield, a town in the West Midlands.
In May 1915, she left for the front line. She became a staff nurse in No.44 Casualty Clearing Station (CCS), an evacuation hospital that at that time was located in Brandhoek, a township near Poperinge, beside the road to Ypres.
There were strong objections to Brandhoek as a hospital location. It was too close to the front line and was, moreover, surrounded by ammunition and supply depots. Not a very tranquil location, in other words.
The incessant clamour of bombardments didn't help the patients' mood either, while the nearby depots were obvious targets. On 21 August 1917 Brandhoek was hit by German artillery shells. Nellie Spindler was hit by schrapnel and died that same day. After the bombardment Brandhoek was evacuated.
The 321 patients and the body of Nellie Spindler were transported to Lijssenthoek, where it was placed in the mortuary. The next day, Nellie Spindler was buried with full military honours. Her fellow nurses, meanwhile, were on their way to Saint-Omer.
To me, International Women's Day is an ideal opportunity to reflect on the way women are treated today, all over the world.
It is the perfect time for all of us to reflect on our own thoughts about and behaviour towards women.
What we say about or expect from women can still today in a country like Belgium be very different than towards men. Becoming aware of this is the first step in the good direction.
What is also a great help is that women are mild towards themselves and kind towards one another.
If we notice something beautiful or positive in another woman, we should appreciate it and say it. It's a win-win!
We've come a long way, and there is much still work to be done. However, I'm sure that if we join forces, men and women, I truly think that we are able to create a better world together where women are being treated equally as their male counterparts.
By doing so, hopefully, one day we will not have to celebrate International Women's Day, but it will rather be part of our normal day-to-day life.
A huge thank you to all our amazing female staff
The Commission owes a debt to all our amazing female employees, not just today, but every day.
Their tireless work and dedication ensure we keep the memories of our war dead alive, our cemeteries and memorials in amazing condition globally, and generally keep the Commission going.
Discover inspirational stories with the Commonwealth War Graves Commission
Our archives and records are full of inspirational women from across the Commonwealth.
To uncover their stories, use our Find War Dead tool to learn more.
Want to access our archives? Click here.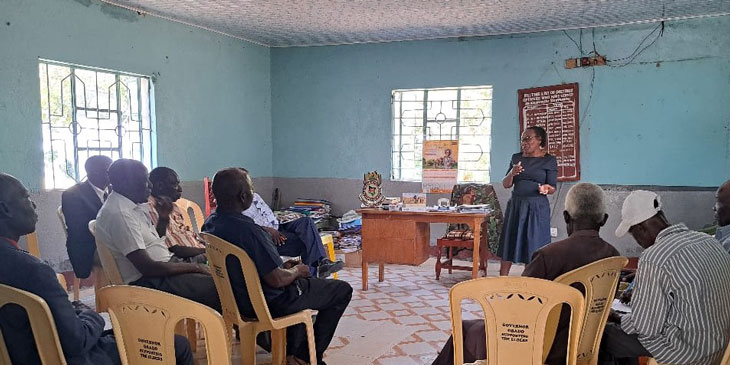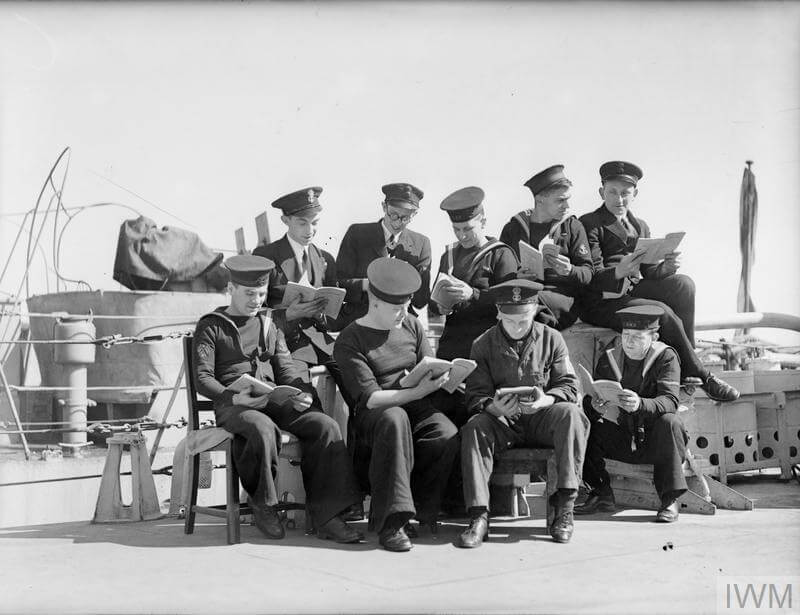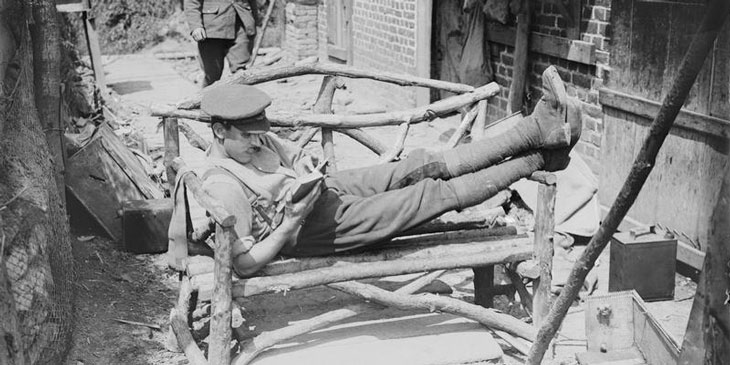 Read more blogs