25 January 2023
100 year family tie ensures CWGC Gaza cemeteries flourish
Gaza War Cemetery is one of CWGCs more challenging locations. Dating from the First World War, it contains over 3,600 burials in a region where conflict is the norm and has often been caught in the crossfire.
Ibrahim at work in Gaza War Cemetery.
Throughout its 100 year existence the cemetery has been lovingly tended by the Jaradah family with each generation passing its passion and knowledge onto the next. Now in its fourth generation, Head Gardener Ibrahim Jaradrah regards himself as 'a son of the cemetery' and leads a team of six staff in Gaza territory ensuring our cemeteries remain oases of calm despite the missile strikes, power cuts and make do and mend machinery.
"My family's roots and the connection with the Commission go back to my great-grandfather Rabee, who was working with the Imperial War Graves Commission at Beersheba War Cemetery in the 1920s. In 1948, my family moved to Gaza and then took on the responsibility for the Gaza Strip sites. My great-grandfather passed on his knowledge and experience to my grandfather Ibrahim MBE to complete the march of my family, then on to my father, and then to me."
Ibrahim's grandfather and the team in 2013 with their improvised gas-powered lawnmowers and with his MBE.
Among his many responsibilities, Ibrahim guides groups of local children, reminding them that every life lost, no matter the cause, is something that should be remembered. "Our responsibility is not easy. Our task is to preserve these cemeteries against many challenges. We feel the weight of expectations, but we also feel the importance of our work." he said.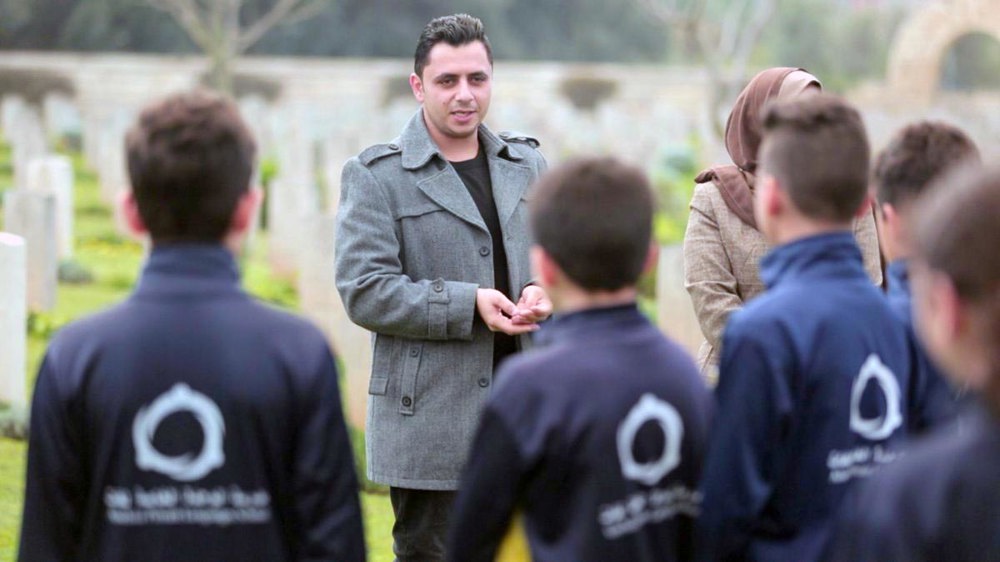 With major electricity and water shortages maintaining a garden cemetery is certainly a challenge, but the dedication and resourcefulness of Ibrahim and his team are an inspiration. When their petrol ran out, they modified machinery to run on gas and they also have their own nursery growing Jasmine, Bouganvillea and Chrysanthemums drawing on four generations of experience to ensure the plants thrive in their environment.
Gaza Cemetery has been hit may times by explosive ordnance landing in the grounds, at one point, 300 headstones were damaged during one exchange. Thanks to the team's dedication and hard work it was cleared up and brought back to its normal beautifully tended state, which is no easy task in Gaza territory.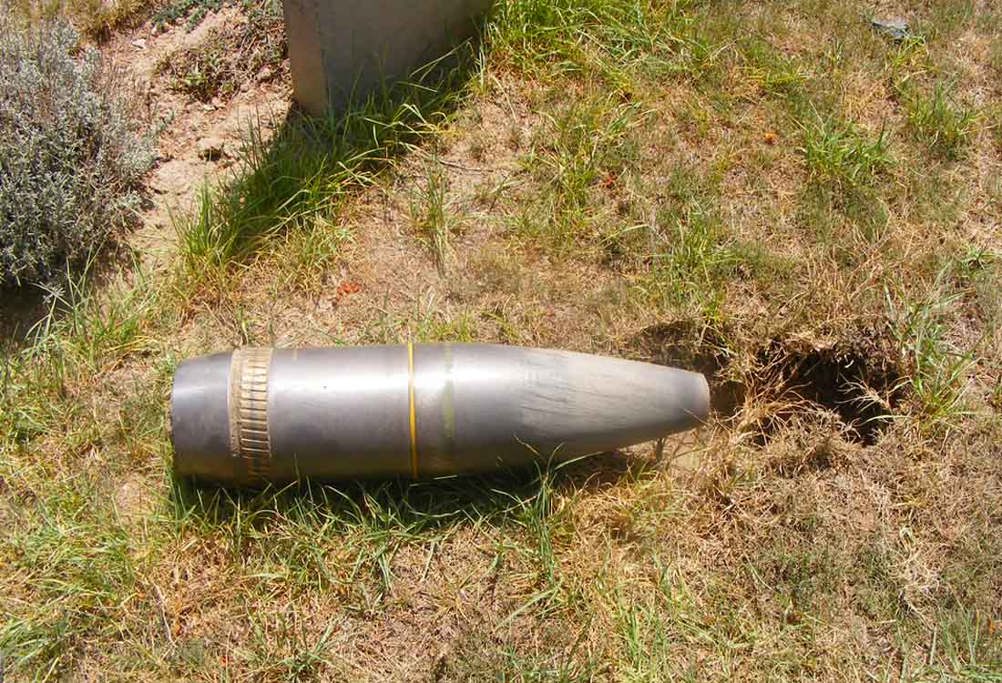 See Ibrahim speaking to CWGC's Director General, Claire Horton about his work in the following Silent CIties podcast.