28 October 2020
Commonwealth War Graves Commission appoints Claire Horton CBE as Director General
We are delighted to announce the appointment of Claire Horton CBE as the new Director General of the Commonwealth War Graves Commission.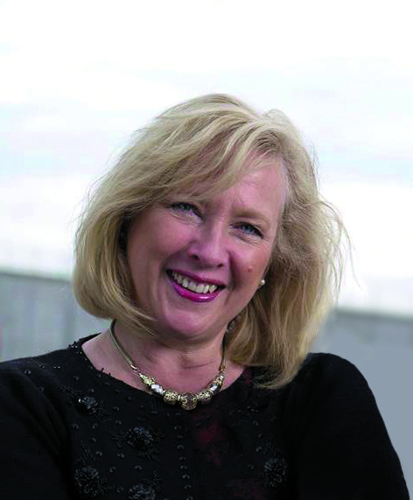 Claire joins CWGC after nearly eleven years as Chief Executive at the world-famous animal rescue charity Battersea, where she transformed the organisation by growing its supporter base, repositioning their brand and quadrupling their income. Claire has considerable experience in the private and public sectors and brings with her a wealth of expertise from several industries.
Claire becomes responsible for leading CWGC as we move into our second century of operations, helping us to continue to meet our core maintenance and conservation commitments, while embracing the growing importance of our role in welcoming and educating the next generation to engage with our work.
CWGC cares for the war graves and memorials that commemorate the 1.7 million Commonwealth World War dead. We operate at over 23,000 locations, in more than 150 countries and territories around the world.
Announcing Claire's appointment, CWGC Vice Chairman, Sir Bill Rollo said: "I, and my fellow Commissioners, extend a warm welcome to Claire. She was chosen following a highly competitive selection process and from a strong field of candidates. Her track record speaks for itself. She is a proven leader, whom we are confident will guide our dedicated, multinational workforce and our remarkable organisation into the future with care, energy and judgement."
Reflecting on her appointment, Claire added:
"I'm deeply honoured to be joining CWGC at such an important time in its history. With key priorities around raising awareness and extending our reach to wider audiences including the next generation; as well as the ongoing vital conservation work of our historic, world-wide estate and playing our part in working in an environmentally sustainable way, there's much to do.
One of our most important ongoing priorities remains our commitment to identifying any gaps in our commemorations and to see what can be done to restore their names to be remembered forever alongside their comrades.
Here in the UK, we are seeking to harness the huge groundswell of support we have seen in recent years, to make a real difference, through our new charitable arm, the Commonwealth War Graves Foundation.  We will be recruiting thousands of volunteers over the next few years to help us look after our graves across the UK, and through our Speakers' Programme, we'll be looking for people to help us tell the stories of the 1.7 million fallen Commonwealth servicemen and women, and of how the CWGC now, as then, continues to honour their sacrifice "
Claire will join CWGC at the end of January 2021.