01 September 2022
CWGC announces winners of proposed Cape Town memorial architectural competition
We are proud to announce that Durban-based Dean Jay Architects' successful design has won the CWGC architecture competition for the proposed new Cape Town Memorial.
The memorial will honour black South African logistics troops who gave their lives during World War One. These men made a huge contribution to the war effort by supplying frontline soldiers with vital food and supplies.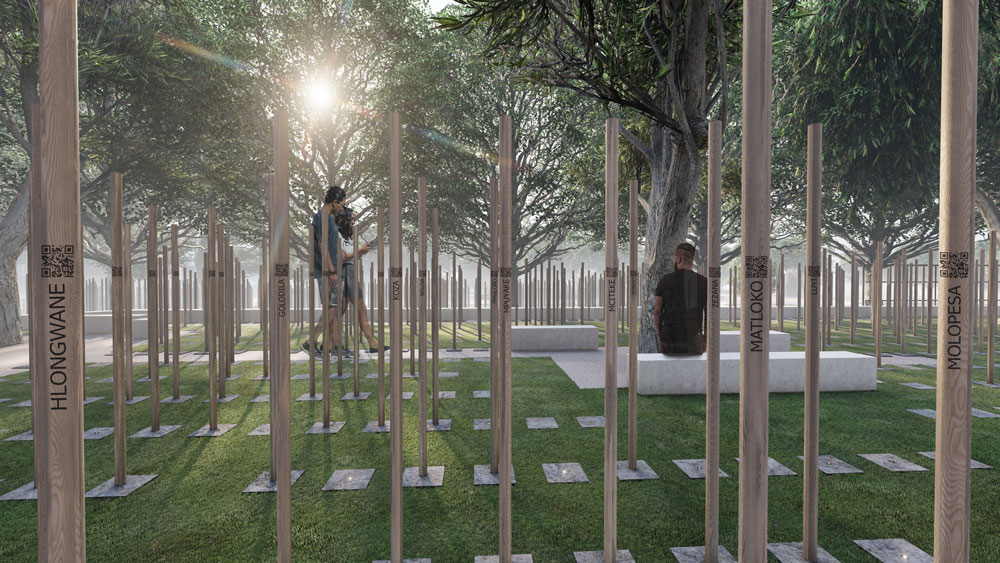 The announcement was made by CWGC's Creative Advisor, internationally renowned architect and Chair of the Adjudication Panel, Sir David Adjaye, following a competition that attracted more than fifty entries from across South Africa.
Liz Woodfield, CWGC's Director of External Relations and overseeing the project said, "I would like to congratulate Dean Jay Architects on their design for the proposed new Cape Town Memorial. Their solution is imaginative, sensitive, and entirely appropriate. It will fulfil its function, as a memorial bearing the names of more than 1,600 South Africans, but it will also become part of the rich artistic heritage of the War Graves Commission and indeed South Africa.
I would like to thank all those who took part or registered interest in the competition for the new memorial, and I am particularly grateful to Sir David and our distinguished panel of judges, for their hard work, insight and expertise in arriving at a successful design among so many brilliant entries.
Today, we move a step closer to honouring these men in a manner befitting their sacrifice and next year we hope to begin construction of a memorial that will provide a new focal point of remembrance in South Africa, to South Africans and for all South Africans."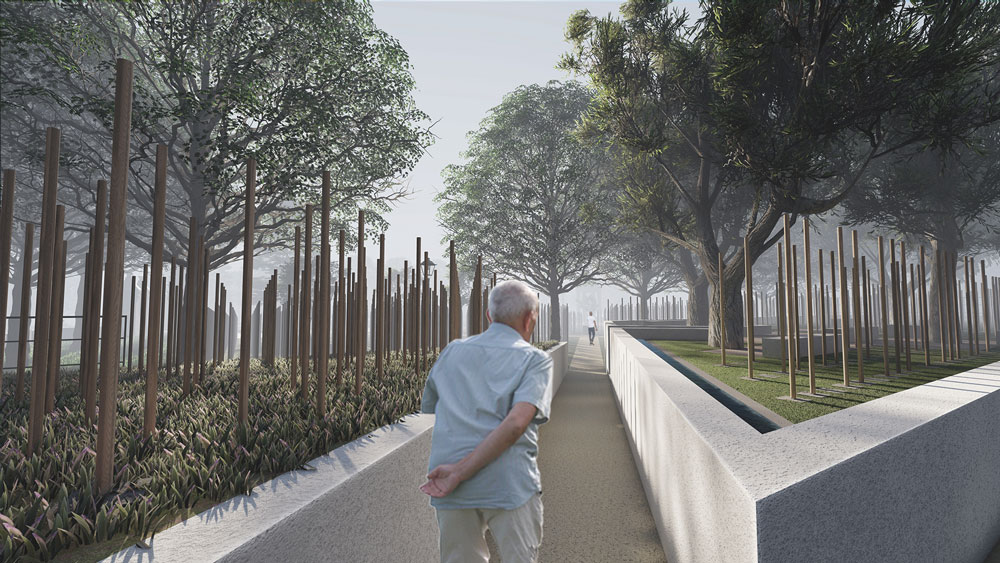 Sir David Adjaye added, "When I was asked to be involved in this project, I was so thrilled as it is such an important mission that the CWGC has embarked upon, and to understand the power of architecture and what it can do in this space, is to be commended.
We started the judging process rather pensive, conscious of the weight of deciding on the successful design, but we were thrilled by the incredible response – the quantity, quality, and diversity of entries was truly impressive.  
What was extraordinary, was that my fellow judges and I came to a consensus very quickly. It was a unanimous decision as something about the successful design really stood out and showed an example of how a monument can work within the context of South Africa but also more widely as a model for thinking about monuments of the future. It tackles the issues, but it also manages to complement the site and be respectful with the history, while announcing itself very clearly. It is a light touch with high impact."
The proposed new memorial will be homed in the Cape Town Company's Garden and will be funded and maintained in perpetuity by the Commonwealth War Graves Commission. The memorial acknowledges the important role the servicemen played and memorialises their names, sacrifice and their memory at the heart of the Cape Town community.
Dean Jay, of Dean Jay Architects, added, "As an architect, a Memorial offers an opportunity for emotional expression relatively unencumbered by the constraints of function and as a veteran of war, I am personally cognisant of its impact on both soldiers and their families. We are both delighted and honoured that the judges have felt the emotional depth of our simple homage to the fallen and we trust it is respectful and worthy of the ultimate sacrifice of those it will commemorate."
This project forms part of the findings released last year by a Special Committee, whose mandate – agreed by the Commission's six-member Governments – was to produce a report on identifying gaps in commemoration of all servicemen who died during service and propose how any such gaps could be rectified.
At the Commission, we are committed to redressing historic inequities in the commemoration of the British Empire's war dead. Our Non-Commemoration team continues to work hard to give previously overlooked troops the recognition they deserve.
For more information, please visit the Non-Commemoration page.