05 August 2022
CWGC Eyes On, Hands On volunteers featured on BBC London news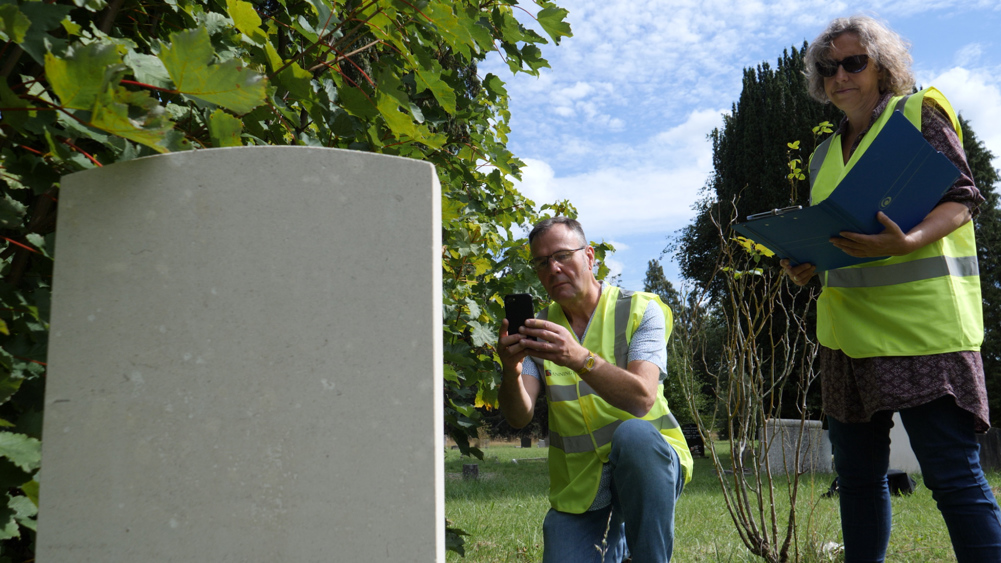 The CWGC Eyes On, Hands On (EOHO) volunteers project featured recently on BBC London news encouraging Londoners to connect, remember and help protect the fallen commemorated across the capital.
There are thousands of headstones and memorials to Commonwealth servicemen and women from World War One and Two in London's cemeteries, many were casualties who sadly died in London's hospitals from their wounds. Many of these casualties have no surviving relatives near to visit the graveside, so CWGC is looking to broaden EOHO especially amongst younger volunteers to help maintain their graves and keep their memories alive.
We are looking to increase volunteer recruitment in London, particularly in NW & NE and East London in particular - Barnet, Brent, Ealing, Enfield, Hammersmith, Haringey, Harrow, Newham, Waltham Forest & Wandsworth. Our aim is to have a volunteer allocated to all our sites across the country.
Since it was set up, CWGC has received an amazing response for EOHO volunteers across the UK. Thanks to their efforts, valuable information on the condition of headstones, especially the more remote and isolated ones in non-CWGC maintained cemeteries has been collected helping us quickly allocate resources when an issue is found.
For more information on EOHO and volunteering with the CWGC, please use this link: