17 January 2022
CWGC Technical Supervisor, Malta, awarded MBE
Following delays due to Covid-19, our Technical Supervisor for Malta, Mark Fitzgerald, has been awarded an Honorary MBE for services to Commonwealth war graves. Mark was this week given his award at a ceremony at the British High Commission in Malta. 
Mark, who has been at the Commission since 1993, was recognised for his work across our sites on Malta, where he has been technical supervisor since August 2009.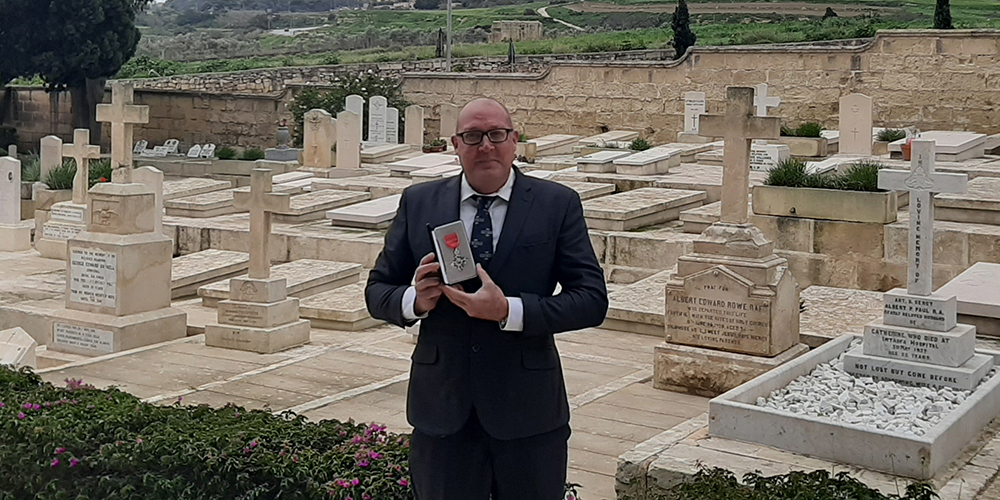 Much of our work across the island is made possible thanks to Mark's passion and dedication. He is responsible for organising many of our projects in the country, as well liaising with local government departments, banks, and other official entities.
All of his colleagues speak very highly of his work ethic and enthusiasm for his work, and his willingness to go out of his way to assist tourists and visitors to our sites.
Some of the projects that Mark has been involved with include the reconstruction and restoration of the Malta (Cappuccini) Military Cemetery boundary wall, which was damaged by fallen trees during the extreme weather and gale force winds in February 2019, the renovation of the barrack rooms the same cemetery and involvement in our Malta tours initiative.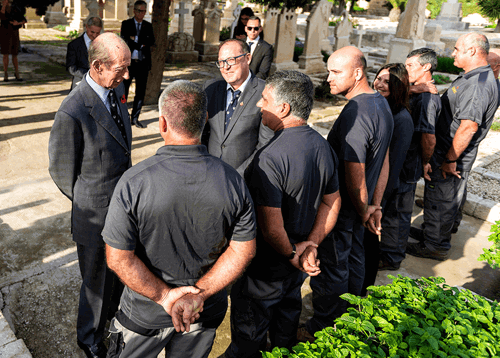 Malta is a key place for anyone interested in the history of the World Wars, which makes Mark's work particularly important, and immensely gratifying to see such recognition from the highest offices in the land.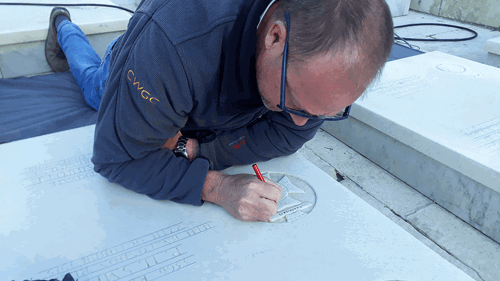 The island of Malta played a vital role in both the First and Second World Wars. During the First World War, Malta was a key medical hub where wounded soldiers from across the Mediterranean were brought for treatment. During the Second World War, the island was besieged for over two years. More bombs were dropped on the island than on London during the Blitz. In recognition of their bravery and suffering, the people of Malta were awarded the George Cross.
Our commitment in Malta extends to nearly 10,000 casualties, including Capuccini Military Cemetery, Pieta Military Cemetery and Imtarfa Military Cemetery. There are also individual war graves scattered across Malta and over 2000 names commemorated on the Malta Memorial.
Find out more about our work in Malta
This article was originally released in February 2021, and has been updated with images following the ceremony.