11 September 2023
Endangered archive digitisation project records Kenyan files
A new research project to digitise recently uncovered service records of the King's African Rifles and several associated East African units has received grant funding from the Endangered Archives Programme funded by Arcadia and administered through the British Library.
A collaborative team will scan and upload over 90 boxes of files.
It marks the continued collaboration of Kenyan and British historians in uncovering the heritage of these important units during the two world wars.
The Commonwealth War Graves Commission's Official Historian, Dr George Hay said:
"People are finally paying more attention to the diverse units of the Commonwealth and beyond that gave service alongside Britain and its allies during the two world wars. However, little is known about the individuals who served, including many of those who did not come home. With the support of the Endangered Archives Programme, this recently uncovered cache of extremely rare records is being explored and digitally preserved, which is allowing the CWGC to account for and commemorate those men who never received the recognition they deserved for the sacrifices they made."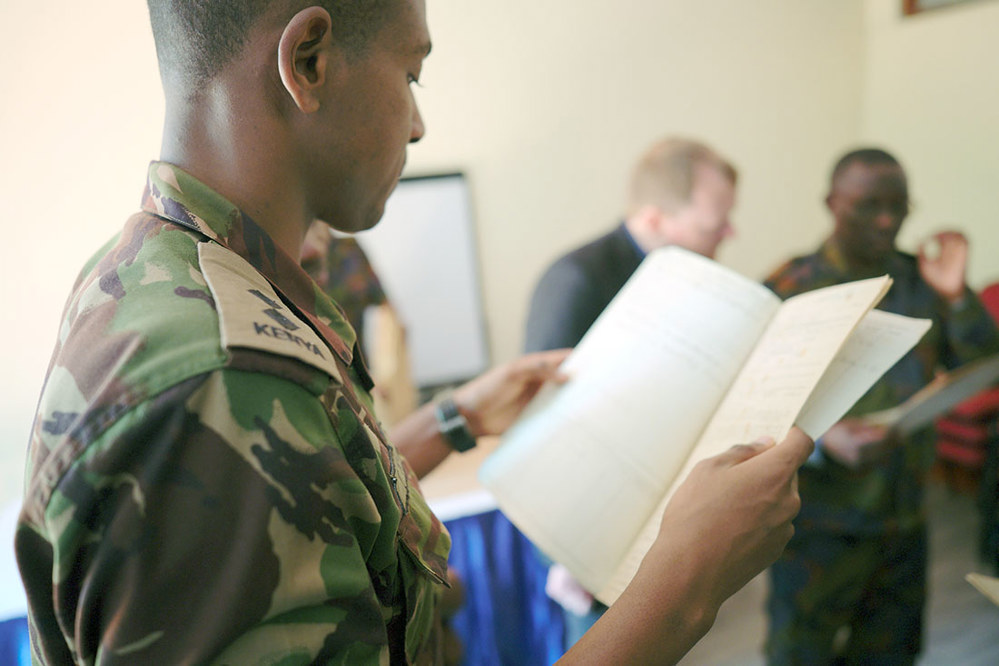 The project team review archive documents.
The Commission's Non-Commemoration Programme was established to probe its early history and challenge its promise that all those who lost their lives in the First World War would be treated with complete equality. To date, archival research has uncovered over 7,000 servicemen - primarily Kenyans, Ugandans, Tanzanians, and Malawians – who died in British service during the First World War and were not commemorated. Plans are in place for fitting memorials and commemorations.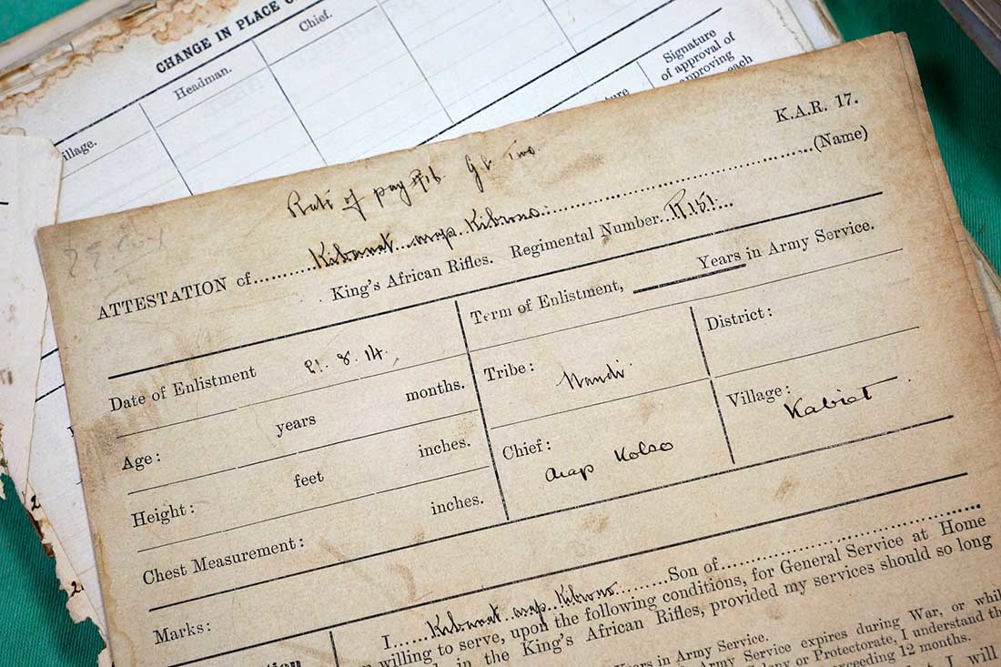 Carefully preserved and high quality archive material for digitisation.
With this Endangered Archives Programme grant, a dedicated research and digitisation team will continue to explore and preserve these files alongside specialists from the Kenya Defence Forces and the Kenya National Archives and Documentation Service.
CWCG archive image: King's African Rifles on the march.
The King's African Rifles grew during the First World War, and by the end of the war comprised 22 battalions, which included 30,658 African soldiers, 1,193 British officers and 1,497 British NCOs.