17 December 2021
Historical Cases of Non-Commemoration – December 2021 Update
In September 2021 we released the first of our regular updates on the work the Commonwealth War Graves Commission is undertaking to right the historic wrongs outlined in the Special Committee report into historical cases of non-commemoration.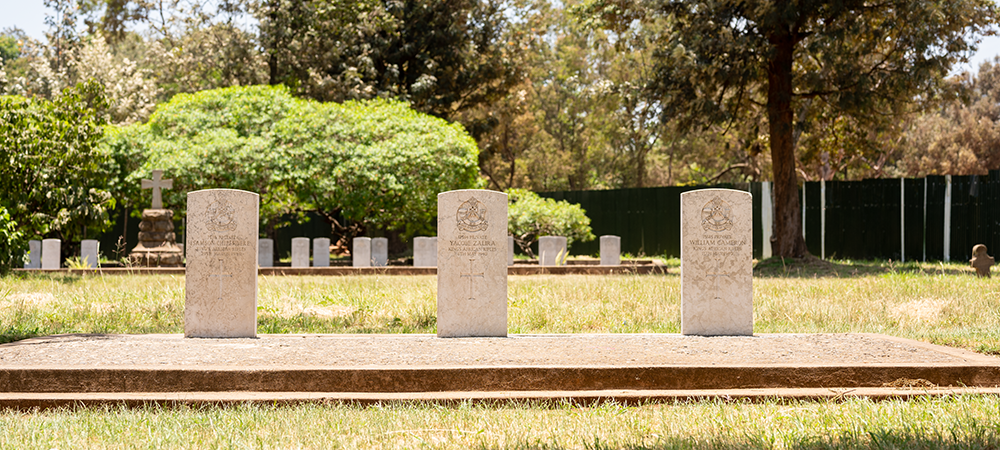 In this update we are pleased to report that the CWGC continues to make progress against the committee's ten recommendations. You can read the report in full and see a summary of key milestones below.
To better understand engagement and awareness levels among our target audiences, and the channels they mostly engage with, CWGC commissioned YouGov to poll representative groups in the UK, India and Kenya. The results are informative and will form a base against which CWGC will chart progress over the next five years.
Two additional staff have been recruited in Kenya as a Field Team Co-ordinator and Field Researcher. They will be key in delivering on our commitment to engage communities, and in searching for sites of potential interest – including third-party memorials or potential individual or mass burial locations.
Priority has been given to the search for names and work in archives in the UK, Kenya and Tanzania is progressing. The initial euphoria of discovering more than 5,000 names in the Adjutant General papers within the National Archives in the UK, has been tempered by more modest finds in Kenya and elsewhere.
To date, 6,065 names of men predominantly from East Africa have been found. More than 2,400 of these have been verified and added to CWGC's war records. The newly revised policy is proving successful in adjudicating these cases.
CWGC is progressing the necessary steps to discuss collaboration with local stakeholders in relation to third-party memorials in Africa that include names not currently held in our records. We have also progressed partnerships with local communities at memorials sites in Kwale, Kenya.
Partnerships in Africa, India and the United Kingdom are already delivering on the promise of engaging communities with the culture, heritage, and stories of those not commemorated, as well as the wider contribution of those who served. We have held our first education outreach event at Kariokor in Nairobi with local students in the age range of 10 – 14. The event, and the learning outcomes from it, will be rolled out more widely.
Download the December 2021 Non-Commemoration update