03 May 2023
Loos British Cemetery to be extended as more First World War casualties recently found
Loos British Cemetery in France is to be extended by the Commonwealth War Graves Commission (CWGC) to provide burial space for hundreds of additional casualties of the First World War.
Potentially hundreds of remains of Commonwealth, French and German soldiers who died during the First World War could be recovered into the safekeeping of the CWGC as part of a major canal construction project in the north of France.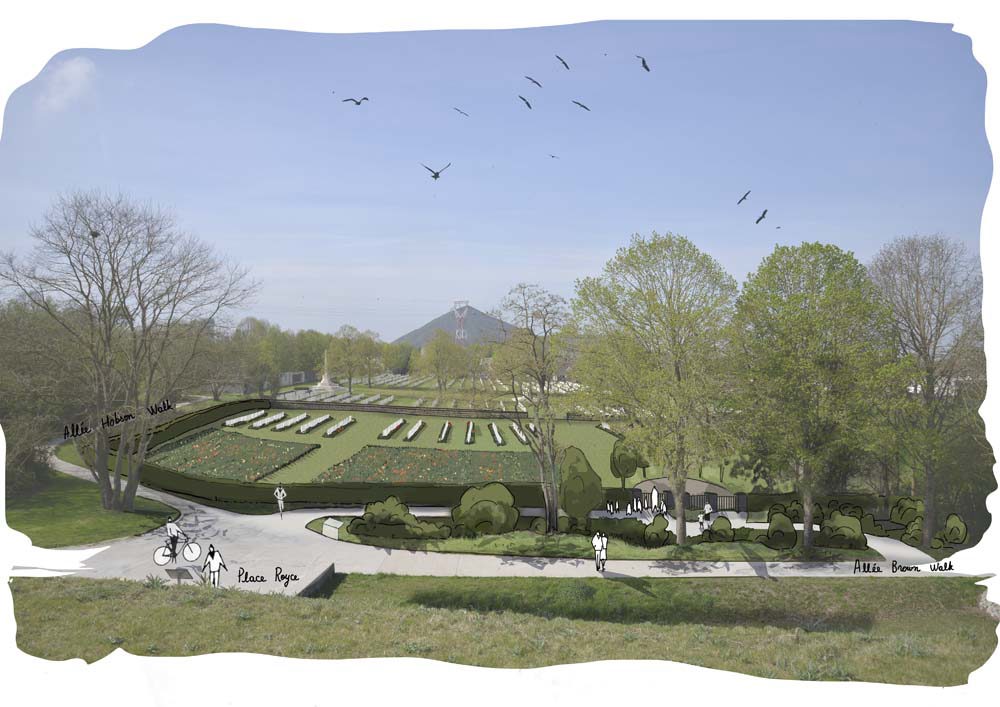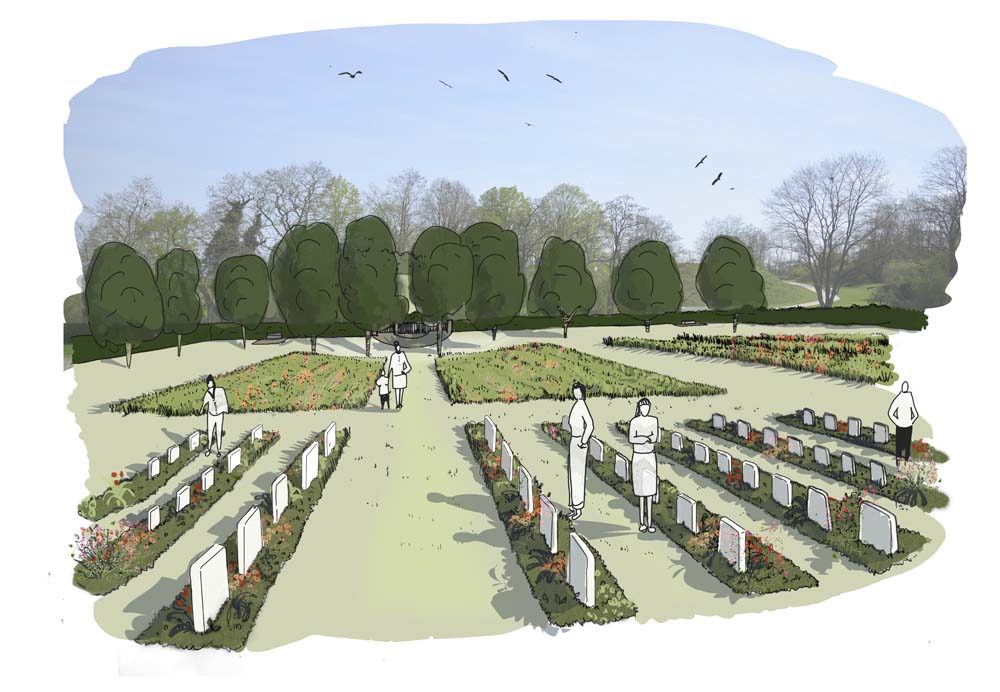 The CWGC will extend Loos British Cemetery in Pas-de-Calais to provide burial space for up to 1,200 casualties, which includes those recently discovered in northern France. All other CWGC war cemeteries in the area are now full.
Claire Horton, CWGC Director General, said: "100,000 soldiers from the First World War still lie beneath the fields, villages and towns along the Western Front where they experienced hell on earth more than 100 years ago.
Various infrastructure projects such as the construction of the new hospital at Lens afford a rare opportunity to recover the remains of some of those soldiers, from the area which was the scene of many intense battles. Those soldiers and recently recovered soldiers from the area will be buried with the dignity and honour their sacrifice deserves at the new extension at Loos British Cemetery.
We must never forget their ultimate sacrifice and our countries must work together to ensure peace prevails."
As part of the planned Canal construction project, the CWGC will be working closely with the Office National des Combattants et Victimes de guerre (ONaC-VG) and the Volksbund Deutsche Kriegsgräberfürsorge (VDK) and will be the lead partner.
Extensive research by the CWGC confirms that potentially hundreds of soldiers who have remained missing since the war may be affected by the canal project. 
Veronique Peaucelle-Delelis, Directrice Générale, Office National des Combattants et Victimes de guerre, said: "French and allied soldiers who "died for France" on active service during war operations are buried in perpetuity in national cemeteries. It is a right enshrined in French law. It is also a moral duty, which we share with CWGC and VDK."
Dirk Backen, Generalsekretär Volksbund, said: "The First World War was a tragedy, a horrible war of attrition for those fighting in Belgium and France especially. Today, countless cemeteries on the Western Front exist in peace – peace was something the fallen would tragically never see. 
"Working in collaboration, the three war graves commissions expect to find remains of the fallen still buried deeply in trenches and other terrain along the path of the planned canal.
"We owe it to the missing and to our nations to tell their stories of bravery. The peace that now exists between our countries must remain eternal."