23 November 2021
New Commemorations update - November 2021
Each month as new information is discovered and submitted to us, our teams make thousands of changes to our war records, adding new cases of commemoration and updating existing records.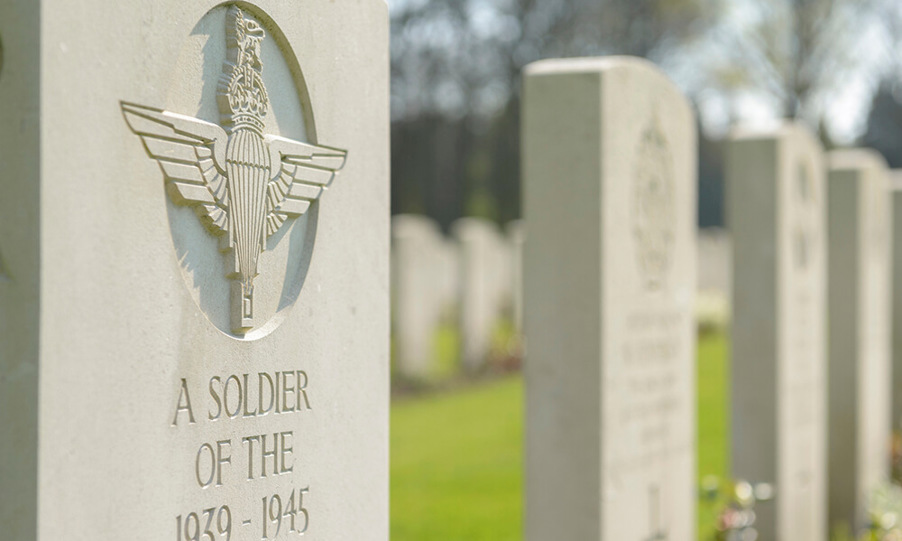 Since our October update, a further 883 cases have been accepted and added to our records, 665 as a result of research into historical cases of non-commemoration, and 218 as part of our usual commemorations process. 
These are the stories of some of our latest commemorations. 
Radio Officer Cyril Harvey Small
Radio Officer Cyril Harvey Small was from Newfoundland, Canada and served with the Royal Air Force Ferry Command. He was first engaged for air transport duties in May 1941 and undertook eight transatlantic operational flights during his service.
His final flight was a routine delivery from Gander, Newfoundland to Prestwick, Ayrshire on 21 September 1941. The Hudson AE545 aircraft went missing and is recorded as having been lost at sea. Radio Officer Small was 23 when he died.
Lieutenant Michael Percy Tevlin
Lieutenant Michael Percy Tevlin enlisted with the Australian Infantry on 2 March 1916. In July of the same year, he arrived in England before proceeding to France on 24 November 1916. He returned to England in January 1917 to attend Officers' Cadet College in Oxford and returned to France on the completion of his studies.
In December 1917 he became sick and on 10 March 1918 he was returned to Australia. Lieutenant Tevlin died later that year on 16 December 1918, age 26, from illness attributed to his service.
Lieutenant Tevlin is buried at Healesville Cemetery, Victoria, Australia.
Private William Dooley
Private William Dooley served with the Royal Irish Regiment, first enlisting prior to the First World War in December 1913. He proceeded to France on 13 August 1914 and was captured in Mous less than two weeks later.
Private Dooley was a Prisoner of War until 7 October 1915 and suffered during this time from exposure and malnutrition. He was discharged from service on 16 November 1915 and died just under a year later, on 2 October 1916, from Pulmonary Tuberculosis, age 27.
We are currently searching for Private Dooley's grave location.