17 October 2019
Runnymede roof restoration begins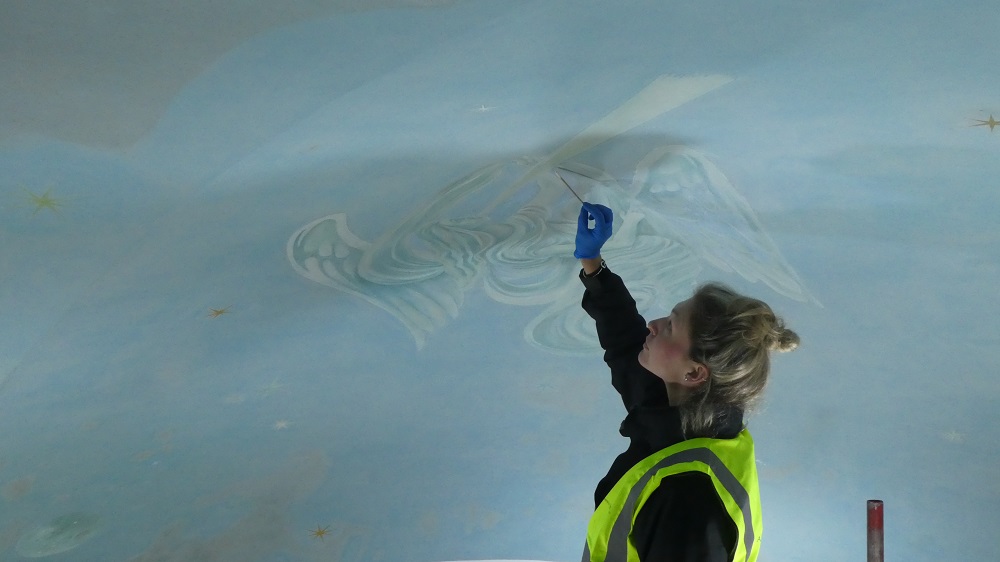 Work is underway to restore the iconic roof paintings at the Commonwealth War Graves Commission's (CWGC) Runnymede Air Forces Memorial in Surrey. The memorial commemorates 20,000 Commonwealth men and women who went missing in the skies over Northern Europe during the Second World War.
Artist John Hutton's designs include depictions of the four winds, phases of the moon and the stars, all in a nod to the aviation heritage of those who never came home.
Experts are painstakingly removing mould and impurities which seeped into the frescoes over the years to preserve the intricate decorations above the memorial's shrine.
The second stage of the project will see the painted wooden panels above the cloisters restored as well. Each one bears the coat of arms of one of the Commission's Commonwealth member nations.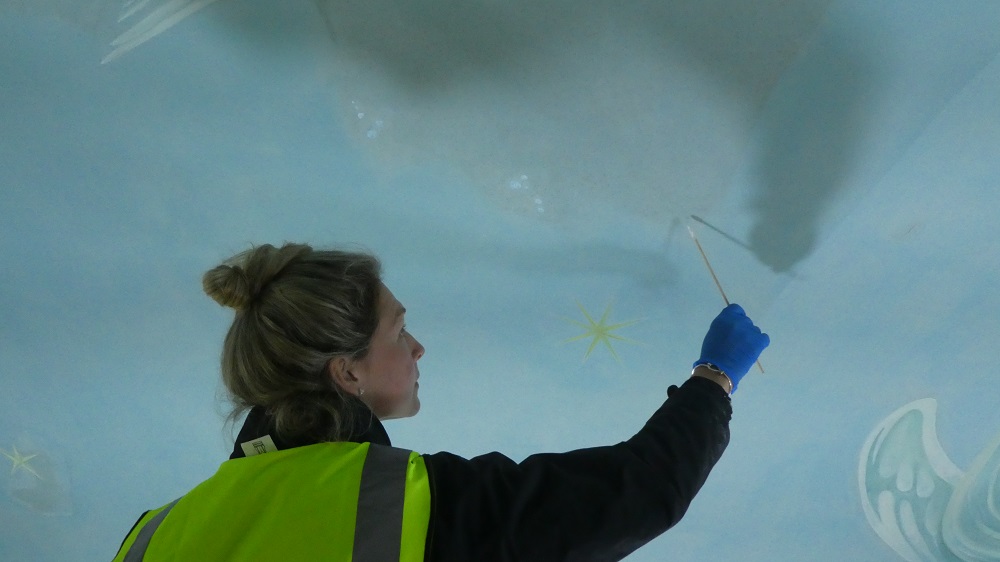 Nigel Stevens, technical surveyor at CWGC, said: "The Runnymede Air Forces Memorial is one of CWGC's most visited sites in the UK and represents the enduring memory of 20,000 men and women of the air forces who have no known grave.
"As with all CWGC memorials, the design pays tribute to the lives of the people remembered here, including the intricate paintings in the shrine and cloisters. Time and exposure to the elements have led the paintwork to deteriorate and we are pleased to be able to bring these distinctive features back to original condition.
"The level of care and precision required to restore these paintings shows just how much attention to detail was paid when the memorial was first designed."
While restoration work is being undertaken there will be limited access to certain parts of the memorial, including the viewing platform and some of the name panels. The work is being done in phases to reduce the impact on visitors and the memorial will remain open throughout.