Eyes On, Hands On
Caring for the War Dead in the UK
EYES ON, HANDS ON VOLUNTEERS WELCOMED BACK
We are pleased to be able to welcome Eyes On, Hands On volunteers back to join us. Volunteers will once again be able to visit local war grave sites in their area, to conduct inspections and play a vital role in helping us to maintain UK war graves. To take into account social distancing rules some aspects of the project have had to be scaled back.
Existing volunteers and those who have expressed and interest will be contacted directly with further information. We are also now accepting new applications. Please note, volunteer activities in our East region will begin at a slightly later date, while recruitment of new volunteer co-ordinators takes place.
Click here to learn more about the volunteer vacancies in your area.
If you have any questions about the project, please contact us on eyesonhandson@cwgc.org
About the Project
While many people know about the Commonwealth War Graves Commission's work in France and Belgium, there are more than 160,000 war graves spread across the UK which are often less known about.
The Eyes On, Hands On project allows volunteers across the country to reconnect with this history and heritage on their doorstep and help CWGC to ensure these war graves – scattered across more than 12,500 locations – are clean and well-tended.
Once trained as an Eyes On, Hands On volunteer you will be encouraged to visit the churchyards and burial grounds near to where you live. You will be equipped with the know-how to spot the isolated graves which come under the Commission's care, and undertake inspection visits to ensure each grave is in a good condition. This regular information from local volunteers ensures CWGC's professional teams can be better directed and allows us to act fast if an issue is found.
Due to the ongoing social distancing rules and restrictions as a result of the Coronavirus pandemic, elements of the project have been scaled back and adapted to ensure volunteers and staff are kept safe at all times.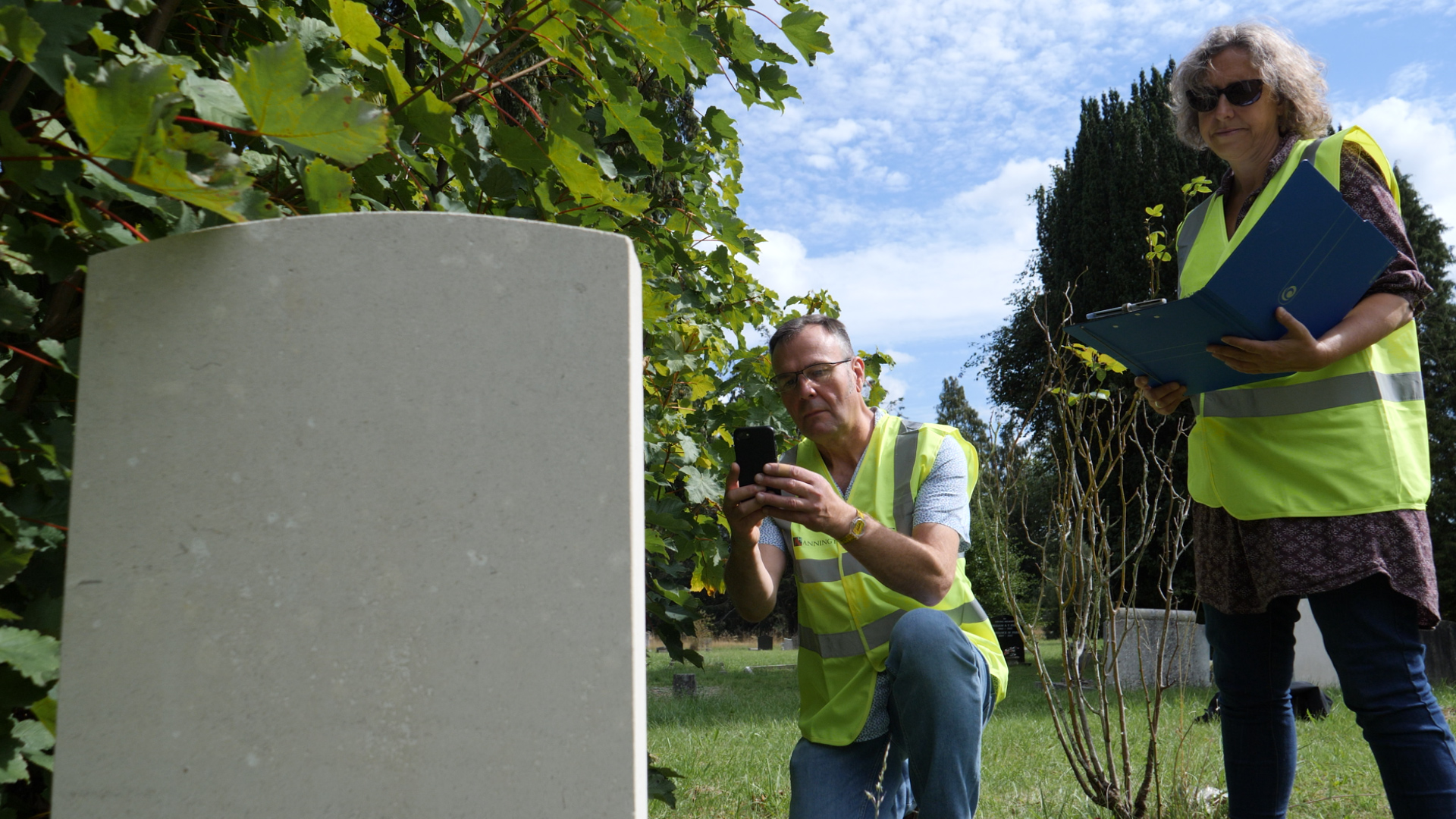 HOW CAN I FIND THE WAR GRAVES NEAR ME?
Wherever you live in the UK it's likely there are war graves nearby. By entering your postcode on the following page you can see what sites are within a 10 mile radius and the details of who is buried there.
You can learn more about war graves in the UK here.
Support for Eyes On, Hands On