Headstone cleanliness & legibility
Our headstones are one of our most iconic assets at the CWGC. Their care and maintenance is also one of our biggest challenges.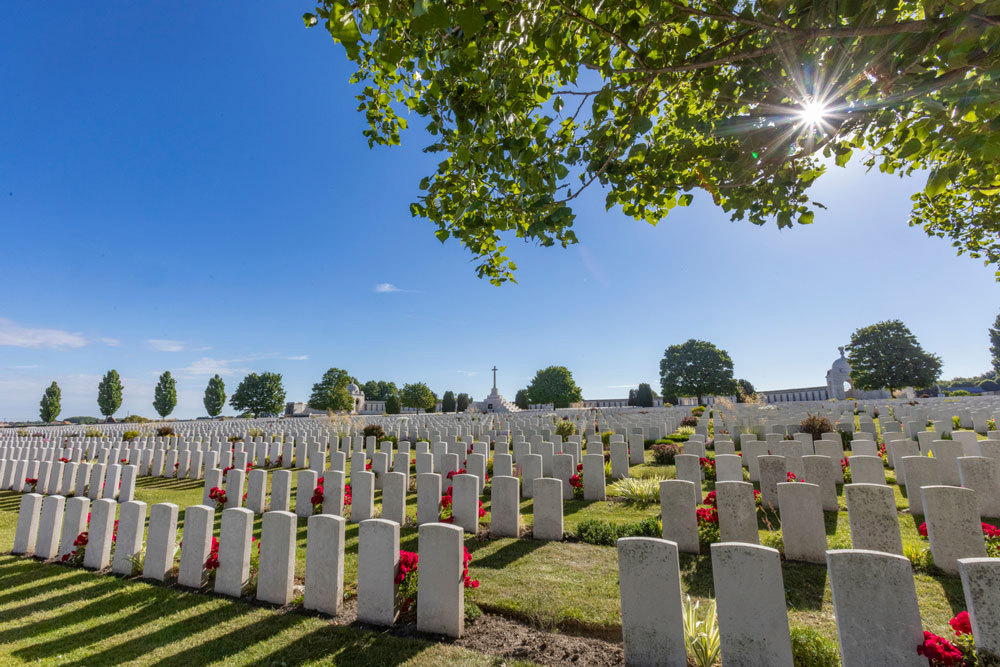 Caring for our headstones
Our headstones' appearance and legibility of inscriptions are of the utmost importance to us. We strive to strike a balance between the effects of ageing and working in a sustainable way.
There are many factors which contribute to the appearance of our headstones.  These include age, as many are at least 70 years old, and the type of stone used.
Across our estate, over 30 different types of stone have been used to make our headstones.
Location and orientation also have a bearing on cleanliness and legibility. This means not only which part of the world the headstone is in, but where it is located within a site, how exposed the cemetery is and whether there is tree cover.  Different and changing climates all have an effect too.
We have strict guidelines around the care, cleanliness, and legibility of our headstones. 
Headstones should always be legible.
Legibility can vary according to many factors including type of stone used, the angle and depth of the engraving, light conditions, placement and weather conditions.
Stone is a natural product which wears and changes in appearance over time.  As part of our sustainable approach to care for and conserve our historic sites, we only clean as needed. 
Steam cleaning is used in some cases to remove staining from our structures, but the effect is only temporary, and this requires large amounts of water.
Excessive cleaning can damage stonework as it opens pores in the stone to allow more rapid greening up of the stonework. Steam cleaning can also kill or damage the plants and grass in front of the headstones and memorials.
We only use this method with trained operatives when absolutely necessary.
Excessive cleaning of stone causes damage to the surface and results in unnecessary replacement of a headstone.  Applying chemicals to clean also has an environmental impact
Biocide cleaning products are especially harmful to the environment. As such we are phasing out their use across our sites worldwide.  We now use more environmentally friendly products wherever we can or often just a brush and water.  We also only clean stone on the basis of need.
Seasonality 
In the colder, wetter winter months in Northern Europe, the growth of green algae and lichen on exposed stone and brick is a natural phenomenon.
With over 800,000 headstones, stone and brick walls and constructed stone features in our cemeteries across the countries of Northern Europe facing the elements all year it is inevitable that during the winter there will be more natural greening of stonework. This will be especially the case in cemeteries with lots of tree cover.
The CWGC maintains a headstone cleanliness standard but realistically to keep all stonework free of algae throughout winter months would require huge quantities of chemical biocides.
We also find that some of the green algae staining that appears in the winter will disappear naturally with the sunlight of the spring and summer without having to resort to harmful chemicals.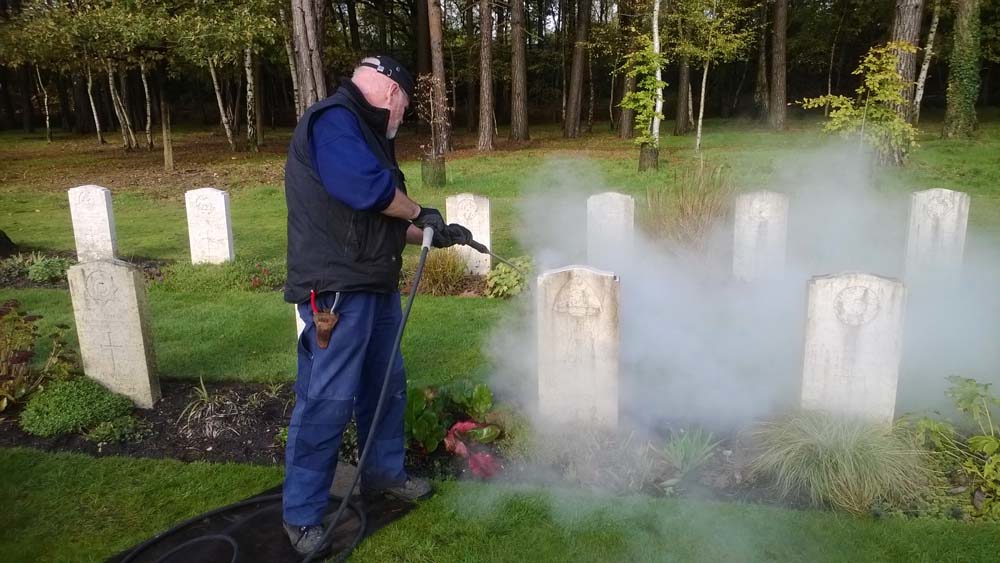 Headstones are inspected on a regular basis. We grade them into three categories:
Good – headstones which do not need to be cleaned
Acceptable – headstones which are currently acceptable but will be monitored and cleaned when needed
Fail – headstones which are not up to standard and should be cleaned as soon as possible
A headstone is considered failing when there is:
Excessive dirt or biological growth on the face affecting the legibility of the inscription (this does not include seasonal green algae which reduce naturally in the sun)
Bird fouling on the front face
Excessive soil splash, in particular, that which affects the legibility of personal inscriptions
The name inscribed is no longer legible
Please find below some examples of headstones which are in good condition, acceptable condition and failures: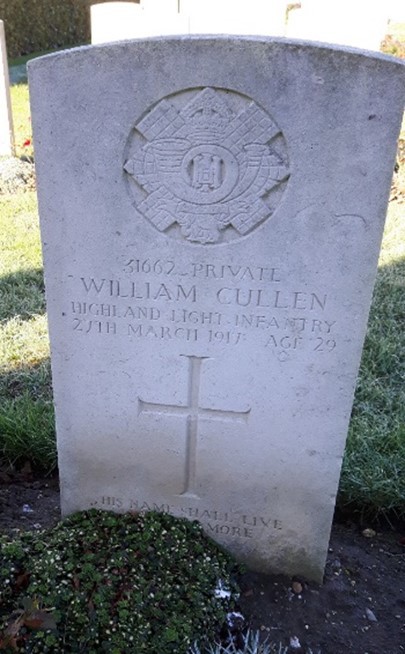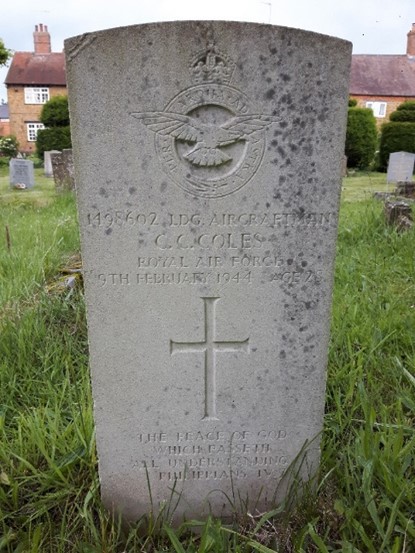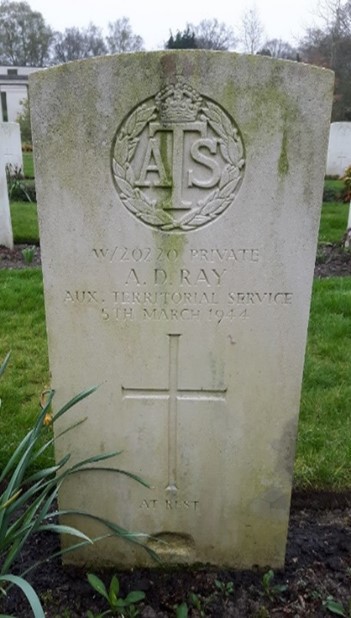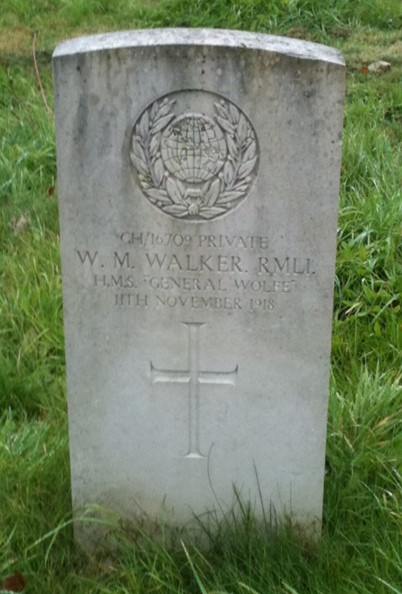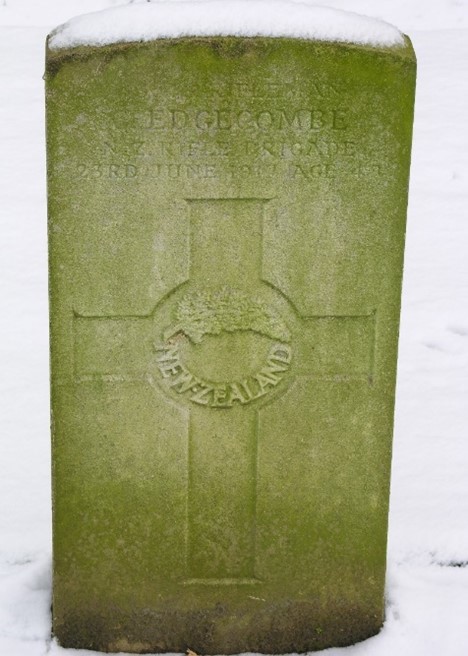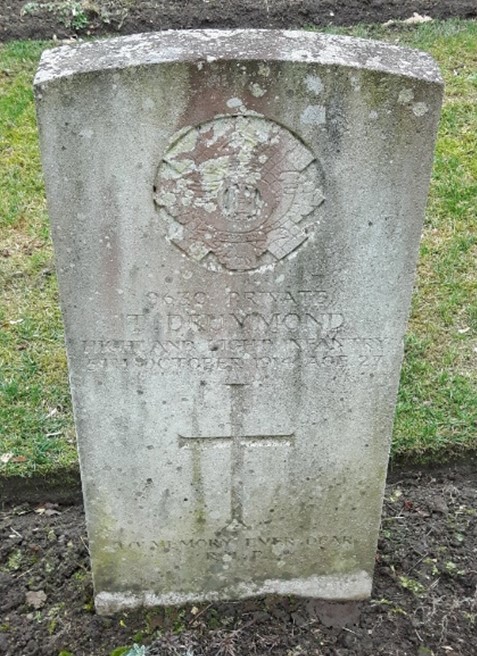 If you are concerned about the condition of a headstone, please contact our Customer Service team.