21 May 2023 to 24 May 2023
Dean Road and Manor Road Cemetery - War Graves Week Tours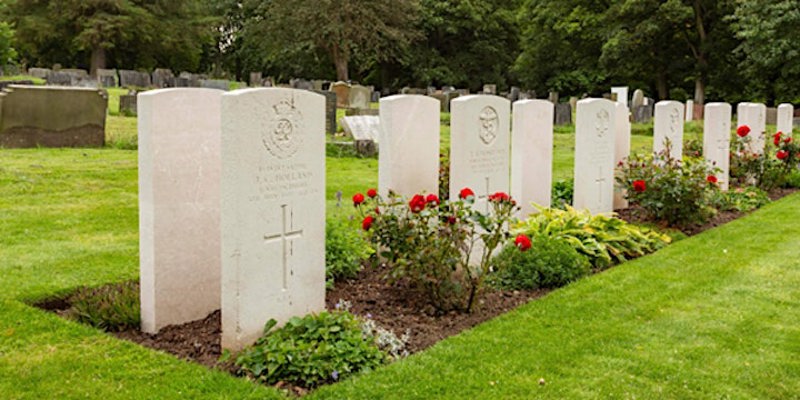 War Graves Week is an initiative aimed at encouraging people from the local community to come together and discover the World War heritage on their doorstep – learning about the stories of those commemorated by the CWGC and the skills, dedication and expertise of those CWGC staff and volunteers who work to keep their memory alive.
Scarborough's Dean Road and Manor Road Cemeteries contain the graves of over 100 servicemen and women who died during the two World Wars. Most came from the local community and were buried here by their families. In addition to the military casualties of the World Wars, the cemetery bears testament to the civilian death toll in both conflicts, having casualties buried here from the German navy's bombardment of Scarborough in 1914 and from German air raids during the Blitz in the Second World War.
To mark War Graves Week, join us for a walk around both cemeteries to learn about the work of the CWGC and the stories of some of our casualties buried there. The tour will include stories ranging from a Battle of Britain pilot to the Scarborough Blitz, from Lost at Sea to the perils of Gardening.
Please note: The starting point for the tour is in front of the Cross of Sacrifice in Dean Road, access via the cemetery gates on Dean Road where there is some limited parking. There is plenty of on-street parking available for 3 hours with a parking disc. Please ask the tour guide for a disc if you need one.
Please come dressed for the weather. The tour involves walking on grass as well as paths, some of which are uneven. It will last for approximately 75 minutes.
There is no public toilet on site.