South Africa
The NEW CAPE TOWN MEMORIAL
A new memorial honouring black South Africans who gave their lives in the First World War has been commissioned by the Commonwealth War Graves Commission.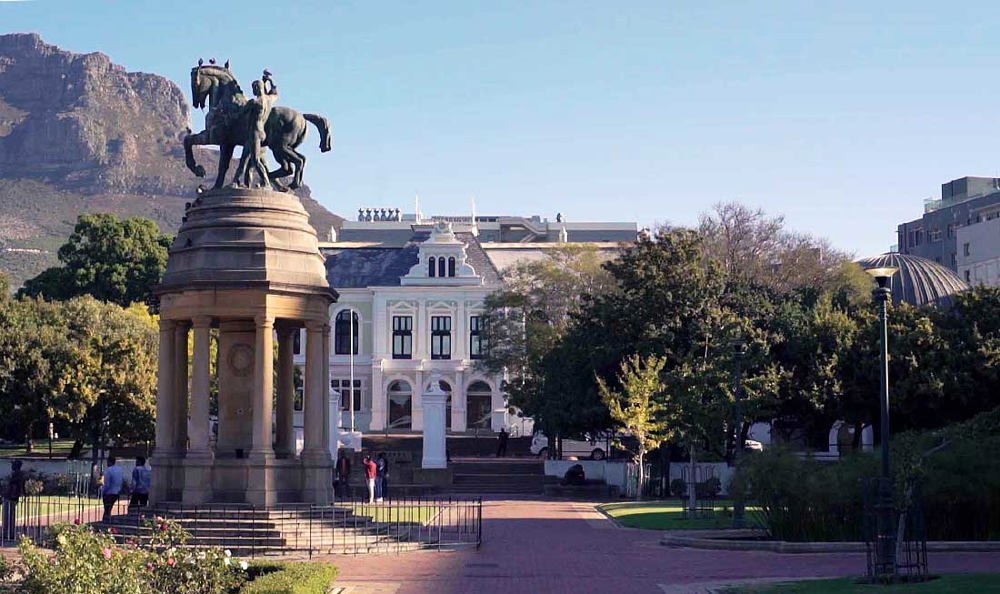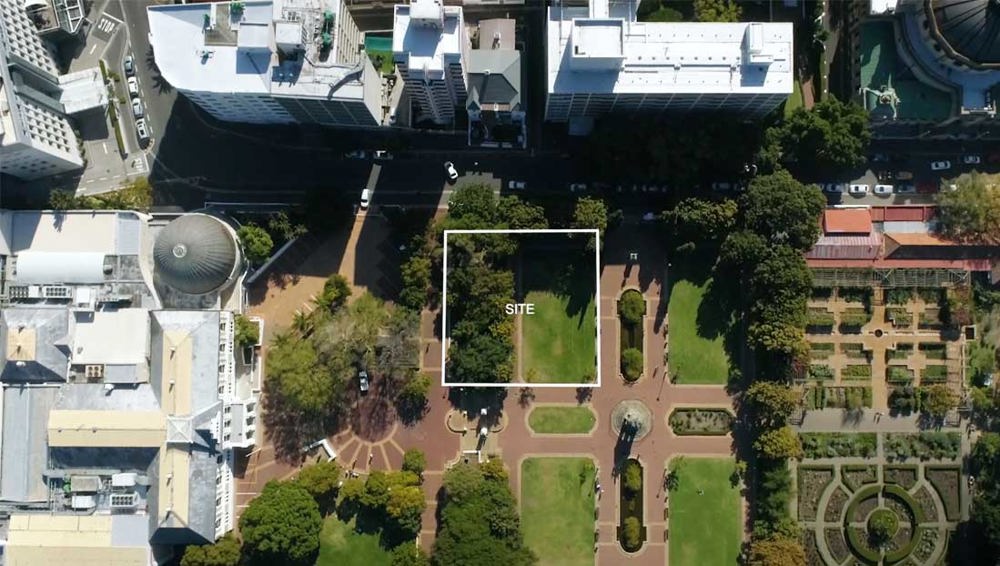 The site for the new monument in the Cape Town Company's Garden.
The new WW1 memorial will be homed in the Cape Town Company's Garden acknowledging the important role the servicemen played, memorialising their names at the heart of the Cape Town community. It will be funded and maintained in perpetuity by the Commonwealth War Graves Commission.
The CWGC, working with volunteer researchers including the In From the Cold Project identified more than 1,600 members of South African labour units who will be named on the new memorial. Collectively, these labour units made an essential contribution to the war effort.
The new memorial will be a permanent reminder of the collective sacrifice of these men. Its design will also provide space for additional names as these come to light through ongoing research and CWGC also hopes to trace the families of these men through the process of developing the memorial.
THE COMPETITION
An architectural design competition for the new memorial was opened to all Professional Architects and Professional Architectural Technologists registered with the South African Council for the Architectural Profession (SACAP) in June 2022.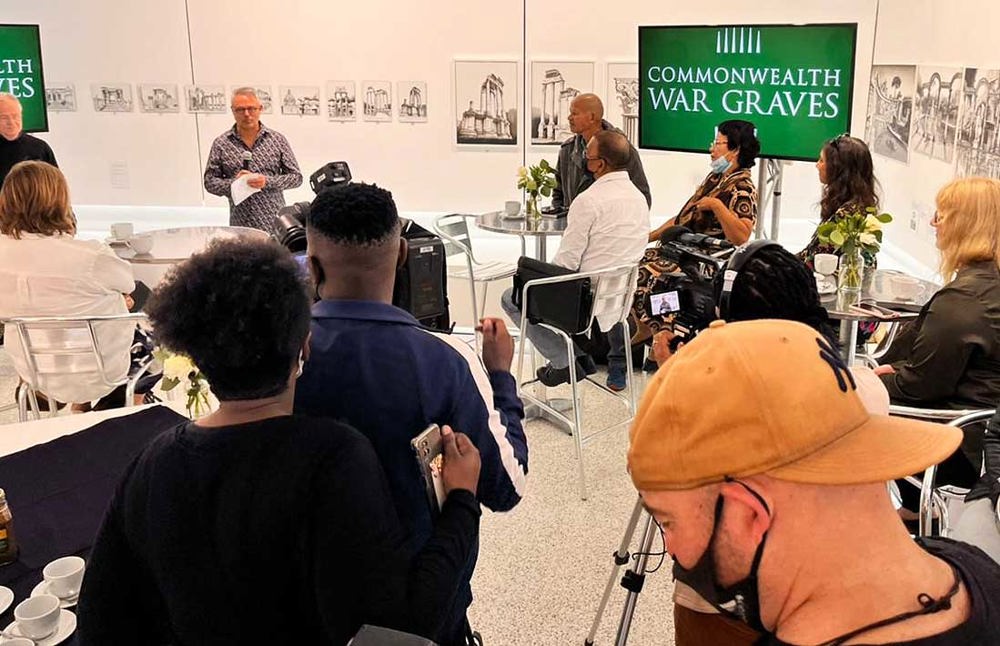 The launch of the architectural design competition.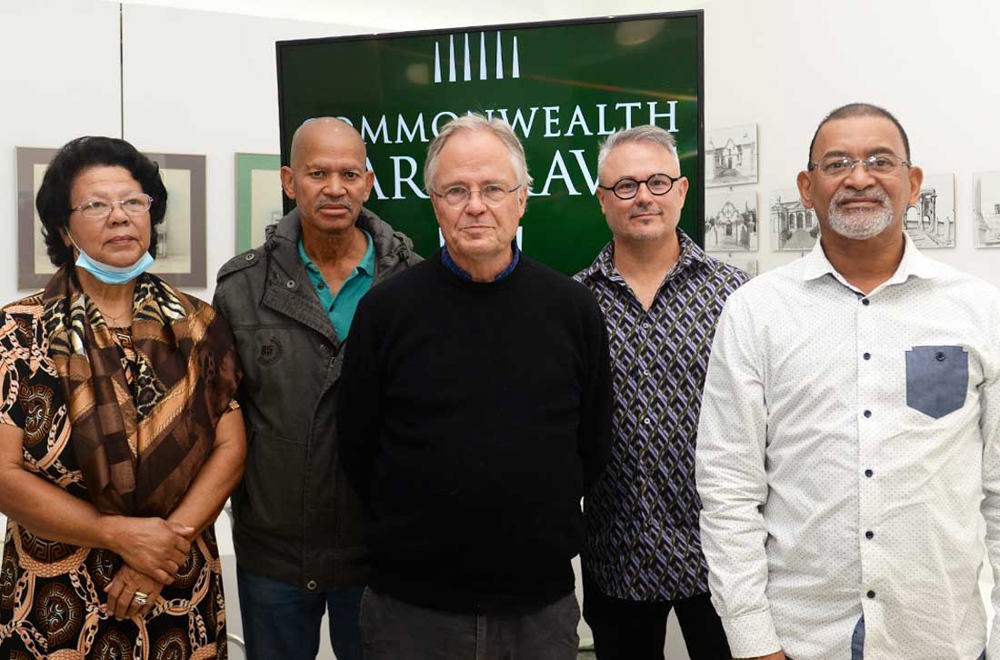 Launch guests with Paul Kotze - Architect & Competition Administrator (centre) and Tiaan Meyer CWGC project advisor (second from right).
For more information on the architectural design competition please use this link to the dedicated webpage: cwgcmemorialcompetition.co.za
The winning entry
The competition attracted over fifty entries with the judges thrilled by their quality, quantity and diversity and the winner was announced on the 1st September 2022 after a detailed judging process. Internationally renowned architect and chair of the Adjudication Panel, Sir David Adjaye announced that Durban-based Dean Jay Architects' submission had won, described as imaginative, sensitive and entirely appropriate.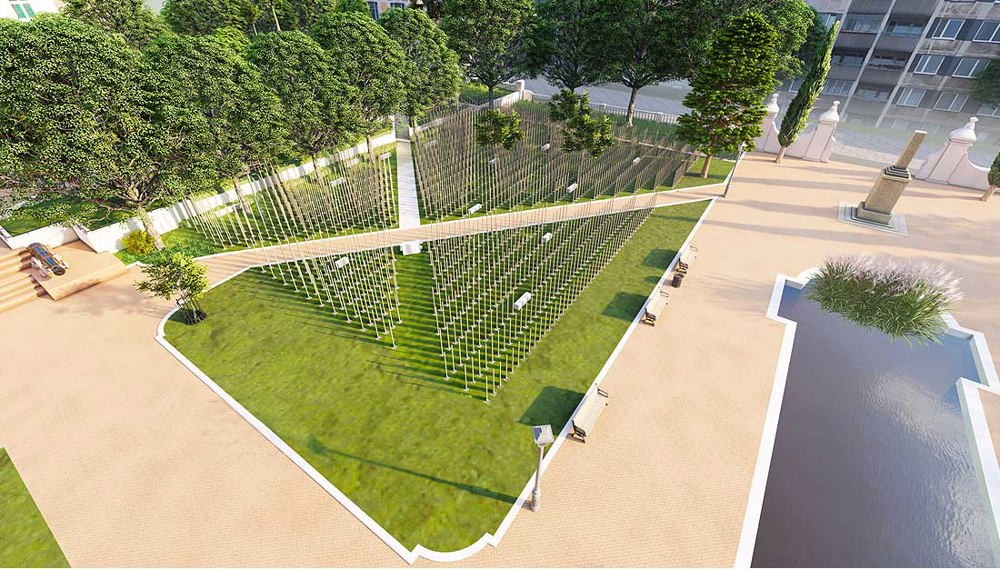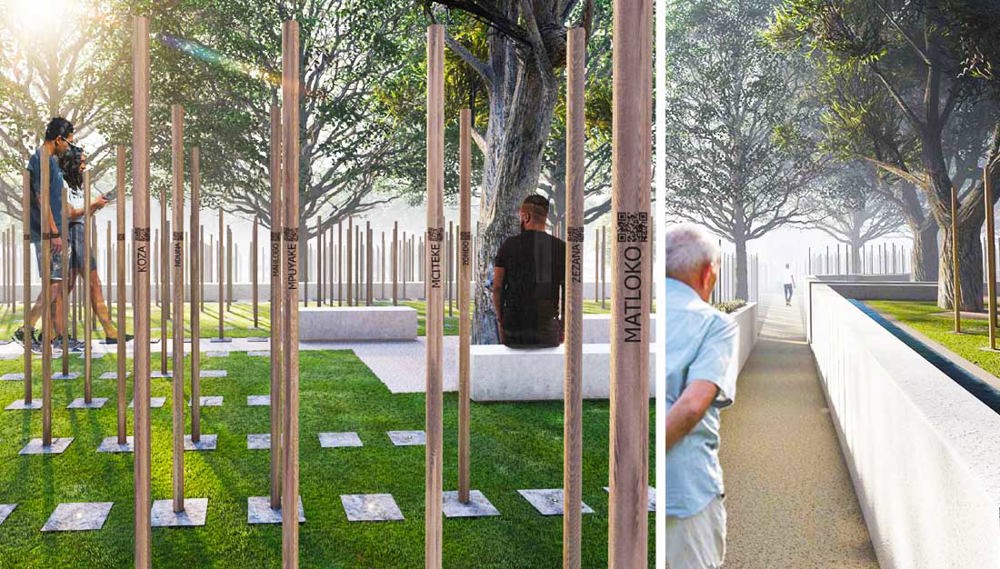 Designed as a memorial you pass through than just look at, the design consisted of locally-sourced, sustainable wooden posts, each representing a casualty and carrying his name and a QR code allowing further information to be given when scanned. The posts are stepped in three heights rising in height from the front to rear of the Memorial.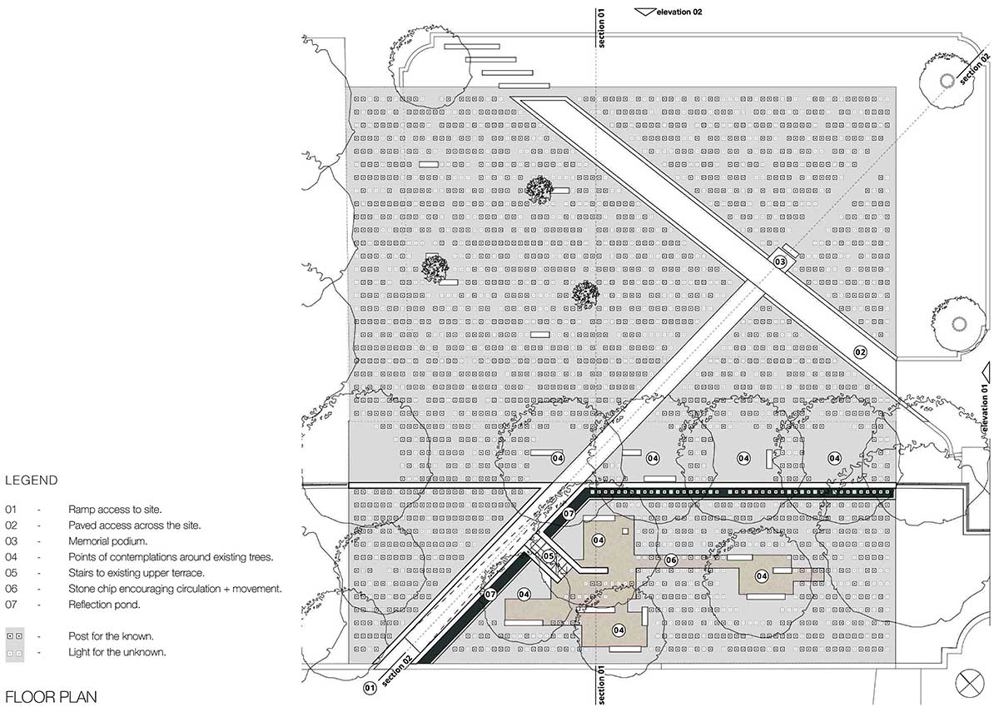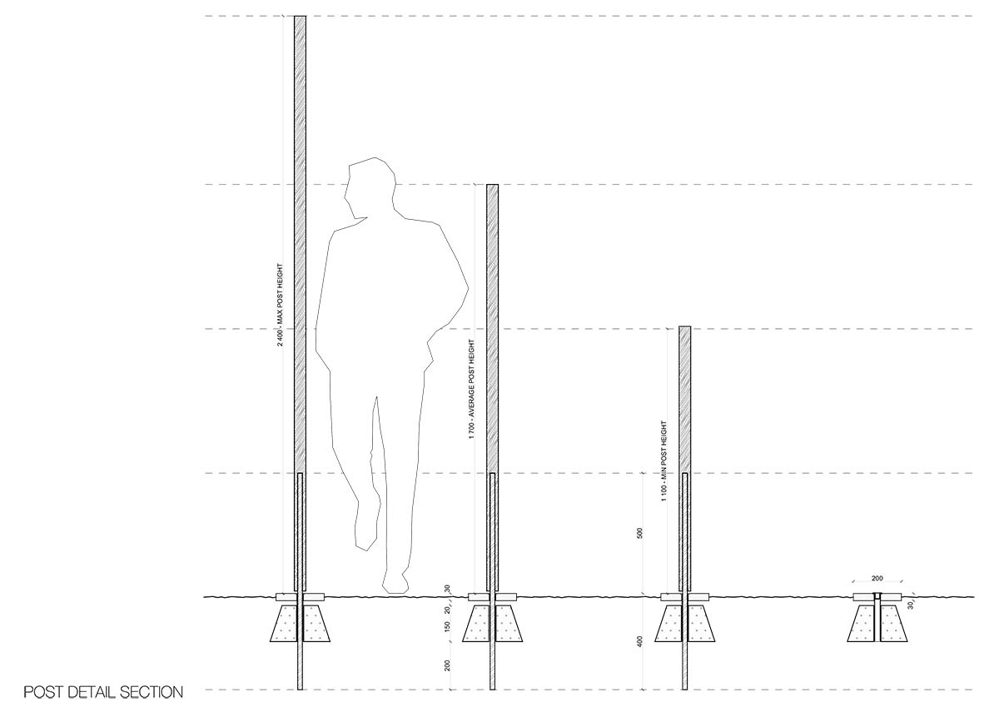 "What was extraordinary, was that my fellow judges and I came to a consensus very quickly. It was a unanimous decision as something about the successful design really stood out and showed an example of how a monument can work within the context of South Africa but also more widely as a model for thinking about monuments of the future. It tackles the issues, but also manages to complement the site and be respectful with the history, while announcing itself very clearly. It is a light touch with a high impact."
Sir David Adjaye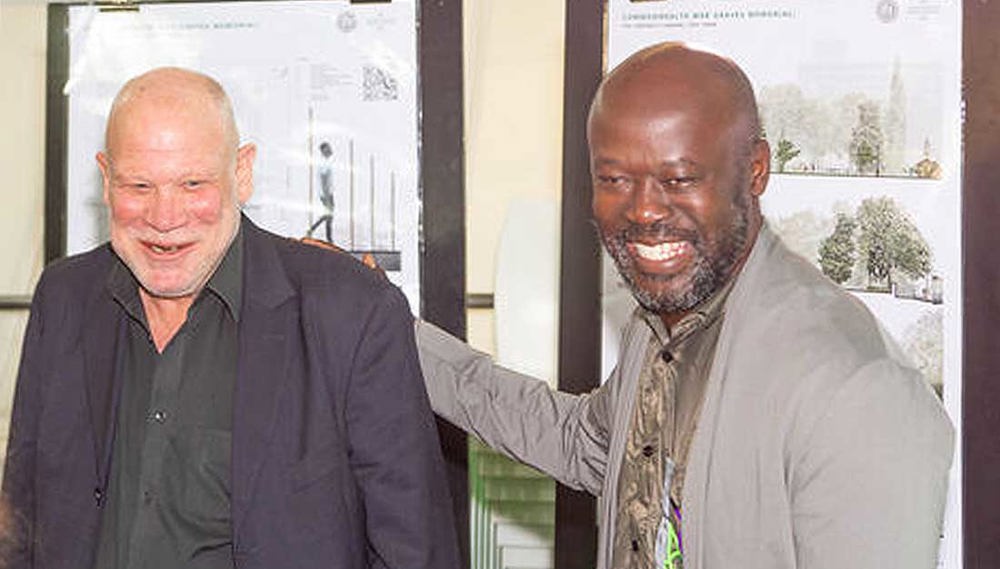 Sir David Adjaye congratulates winning architect Dean Jay.
"As an architect, a Memorial offers an opportunity for emotional expression relatively unencumbered by the constraints of function and as a veteran of war, I am personally cognisant of its impact on both soldiers and their families. We are both delighted and honoured that the judges have felt the emotional depth of our simple homage to the fallen and we trust it is respectful and worthy of the ultimate sacrifice of those it will commemorate."
Dean Jay of Dean Jay Architects,