03 August 2022
Investigating the Chattri Memorial and India's World War One connection
As part of South Asian Heritage Month, Public Engagement Coordinator for the South East, Sarah Nathaniel, explores the history and talks to Davinder Dhillon, Chair of the Chattri Memorial Group about the contribution of the soldiers of Undivided India in the First World War and their particular connection with Brighton and the South Downs.
Brighton's Memorials to India's War Dead
Up on the South Downs outside Brighton, in a peaceful spot with a beautiful panoramic view out to sea, the walker or cyclist will come across two memorials to the area's connection with the First World War and soldiers of the Indian Army.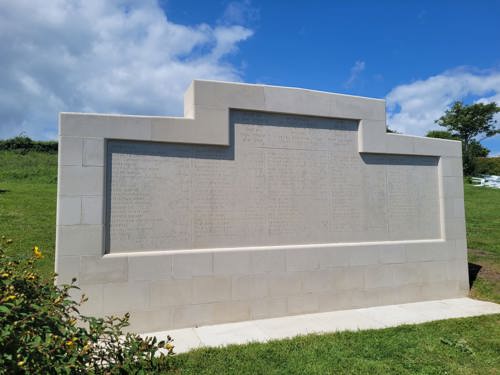 Image: Patcham Downs Indian Forces Cremation Memorial
The Patcham Downs Indian Forces Cremation Memorial commemorates the names of 53 Hindu and Sikh soldiers who were cremated on this site after dying in hospitals in nearby Brighton.
Brighton was chosen as the main site in the South East for a complex of military hospitals dedicated to the care of wounded and sick Indian soldiers, including the Royal Pavilion Estate.
In total, 74 Indian casualties died whilst in hospital in Brighton and arrangements were made for them in accordance with their religion. Muslims were buried in a cemetery in Woking near to the Shah Jahan Mosque and later moved to Brookwood Military Cemetery. Hindus and Sikhs were provided with a site for open air cremations on the Downs where traditional funeral prayers would be conducted and the body cremated on one of three open-air concrete cremation slabs. The ashes would then be scattered at sea.
Standing alongside our Patcham Downs Memorial is the Chattri Memorial which, whilst not one of our war memorials, is very closely associated with it.
The Chattri stands in memory of all Indian soldiers who died during the First World War and particularly those 53 who were cremated here, and was unveiled in 1921 by the Prince of Wales.
An annual remembrance service is held here on the second Sunday in June, in a moving and inclusive service arranged by the Chattri Memorial Group, to which all are welcome.
Davinder Dhillon is the chair of this group and I spoke to him about the importance of the site and his involvement.
Why is it important to celebrate South Asian heritage?
It's a recognition of the multicultural nature of our nation; that there are people from different cultures and we should celebrate that and in doing so promote respect and understanding. Such people have made a huge contribution to the development of modern Britain culturally, socially, economically and politically.
Why is it particularly important to remember the South Asian contribution in both world wars?
In both wars, the contribution of Indian troops was absolutely crucial. Particularly in the First World War, the Indian Army played a vital role on the Western Front at the beginning of the war where their numbers were needed to support the strong but small British Expeditionary Force against the superior numbers of the Germans. In the Middle East and Africa, the Indian troops were involved in protecting British interests and territories. This contribution is becoming more widely known but there still needs to be more education about this and its importance to the war effort.
Where did you your interest in remembering the Indian soldiers of WW1 come from?
I had a basic knowledge of that fact that Indians had served in both world wars, but didn't know much about it. I'd seen in the local paper reports of the annual service but then in 2000, I saw an article that said the annual Chattri Memorial service, which had been run by the Royal British Legion, was going to end and I decided that I couldn't let this happen and offered to help out. By the end of the first meeting, I found myself in charge of the whole thing!
I held the first service in 2000 with around 30 people in attendance. I wanted to create a service that appealed to all the diversity of religions and was inclusive of the community that were attending and so it has developed over time. This year we had around 600 people attend from all over the country and from many different communities and religions.
Why is it so important to keep this service going?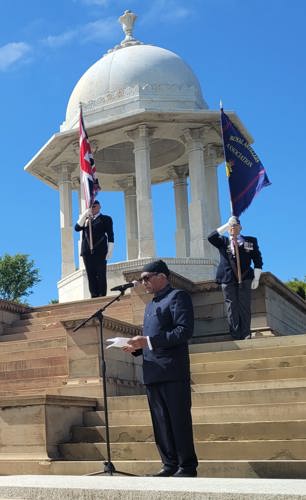 Image: The Chattri Memorial annual remembrance service
I think the most important factor is remembering and honouring the contribution and sacrifices that those Indian troops made that allow us to enjoy the freedoms we enjoy today. This might sound like a cliché, but that's its essence. Families and whole communities were affected by these men's deaths and that sacrifice should never be forgotten and how it still reverberates down the generations today. It's an important legacy which we need to pass on the next generation so that they understand and appreciate what past generations did for them.
One of the fundamental aims of the annual Chattri Service is making people aware of the contribution of Undivided Indian soldiers in the First World War. Education therefore plays a vital role; there's this rich seam of history that needs to be unearthed and the Chattri plays a part in that narrative.
Do you have a personal connection to WW1?
My great uncle served and died in the 36th Sikhs in Mesopotamia, and as the only son in that family, his line was cut off. His cousin, my grandfather, was greatly affected by this, and consequently enlisted in 1918. He ended up serving as an interpreter in the Army. 
What do you enjoy most about the annual service?
There are so many aspects of it, but the coming together of so many different communities with one common aim: to honour, to remember and to learn is so important. It also touches people emotionally. It is a very intimate service; people find themselves very moved by it and I hope they get something out of that. I also think that some people feel a powerful connection to their fore-fathers and their communities from where originally came from. This also applies to British families as well – for example at the Chattri, ashes of a number of relatives who fought with Indians in the Second War are buried in various locations in the grounds.
Could you share a personal story of a soldier commemorated there?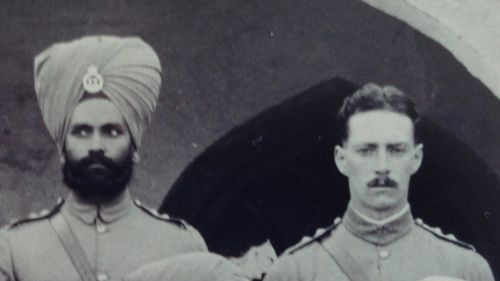 Image: Manta Singh & Captain George Henderson © BBC News
The story of Manta Singh is a really interesting one that still has resonance today. Manta Singh was born near Jalandhar in 1870. He joined the 15th Ludhiana Sikhs, and was one of many Indian soldiers sent to France in 1914. In March 1915, during the Battle of Neuve-Chapelle, Manta Singh rescued his seriously wounded officer, Captain George Henderson, by pushing him to safety in a wheelbarrow but was himself severely injured while carrying out this rescue. Manta Singh was admitted to the Kitchener Hospital in Brighton. His wounds became gangrenous and he died a few weeks later.
However, the story doesn't finish there. Henderson looked after Singh's family and encouraged his son, Assa, to join the Sikh regiment too. Throughout the Second World War, Assa Singh and Henderson's son, Robert, served together. To this day, the Singh and Henderson families remain close friends and the grandsons of George Henderson and Manta Singh regularly attend the Chattri Memorial service. It is wonderful how the family are still in touch and still come along to the service each year to preserve that bond.
Visit the Chattri Memorial Group for more information.
Find Indian War Dead
To discover more stories of India's huge contribution to both World Wars, and the men and women who gave their lives during, search through our archives.
Our Find War Dead tool allows you to search through our casualty database by nationality, allowing you to quickly find all of the Indian servicemen and women we commemorate. What South Asian stories will you uncover?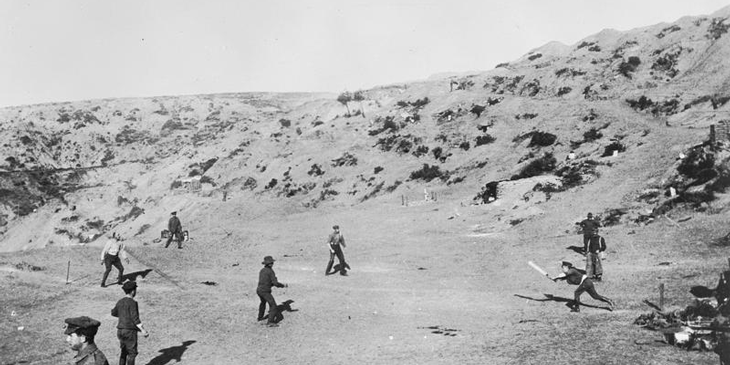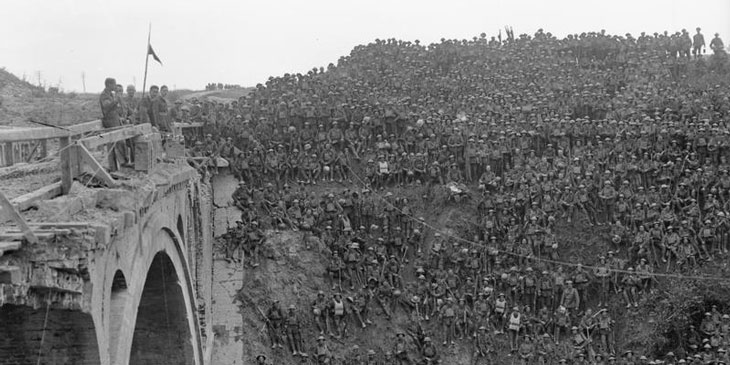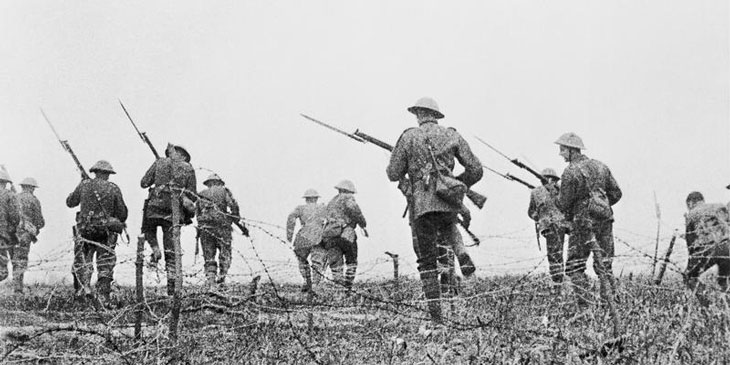 Read more blogs