20 May 2022
78th Anniversary of operation DIADEM commemorated at CWGC Cassino War Cemetery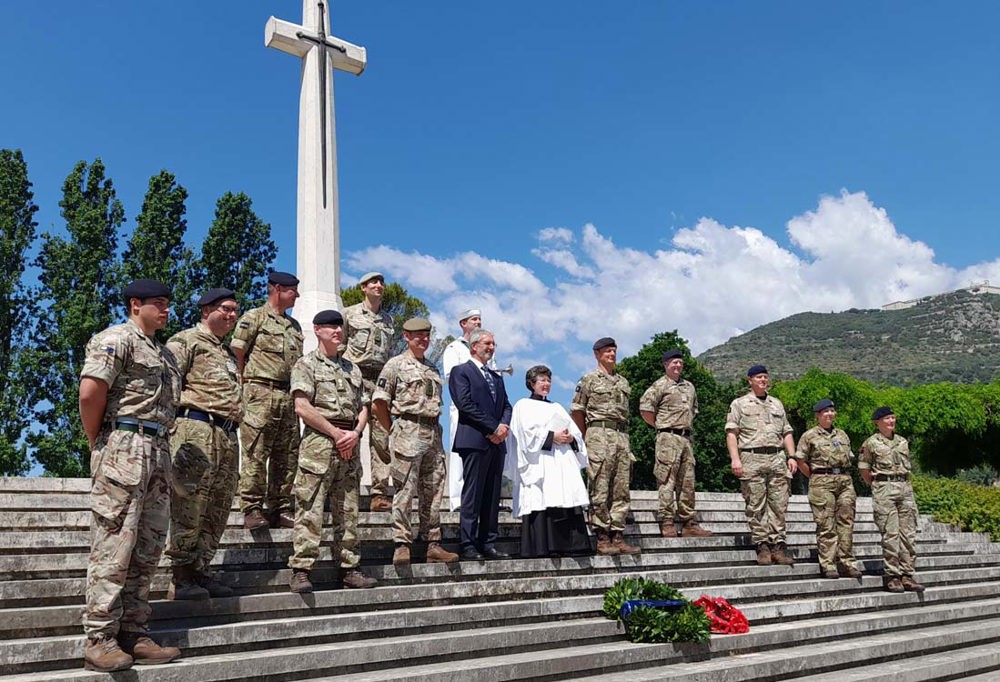 A ceremony involving members of the armed forces, with Maj Gen John Mead OBE and Geert Bekaert, CWGC Area Director for C&SEA, took place on the morning of Wednesday 18th May at CWGC Cassino War Cemetery commemorating the 78th anniversary of Operation DIADEM.
The Forth Battle of Monte Cassino (MC) 11 May – 5 Jun 1944 named Operation DIADEM was the planned spring offensive in Italy.
The four battles of MC took place between Jan – May 44. They saw the Allied Forces involved in some of the most bitter fighting of the Second World War. The battles involved troops from America, Britain, Canada, France, India, New Zealand and Poland. The fighting was compared in intensity and horror with the battles of the Western Front in the First World War. The capture of MC resulted in 55,000 Allied casualties, with German losses estimated at around 20,000 killed. The majority of the 4,266 Commonwealth servicemen buried at the MC War Cemetery died in the four battles.