21 April 2021
New tree scheme to replace storm-battered cemetery
A new tree planting scheme will begin in Malta to return one of our storm-battered cemeteries to its former glory.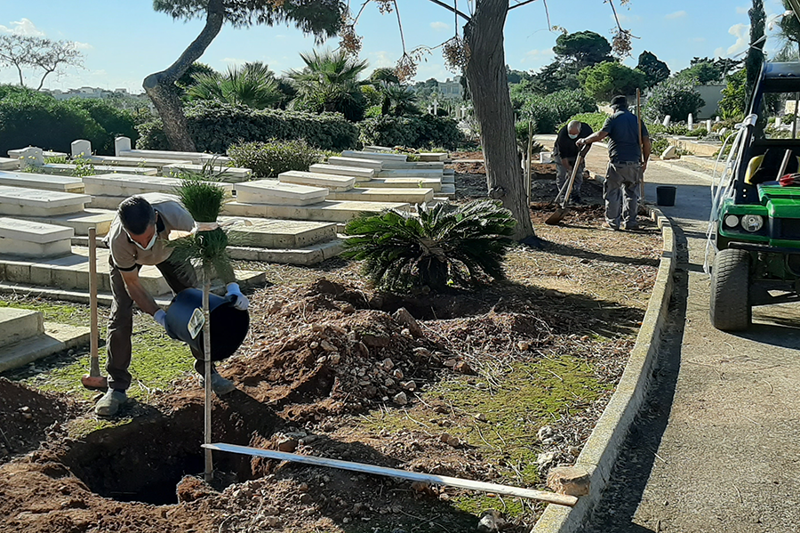 More than 160 trees have been lost in recent decades across the island, mostly due to weather damage.
In Malta (Capuccini) Naval Cemetery very few of the trees which can be seen in this aerial image from the 1950s have survived. To return the horticulture to its original state a new programme of planting will shortly begin.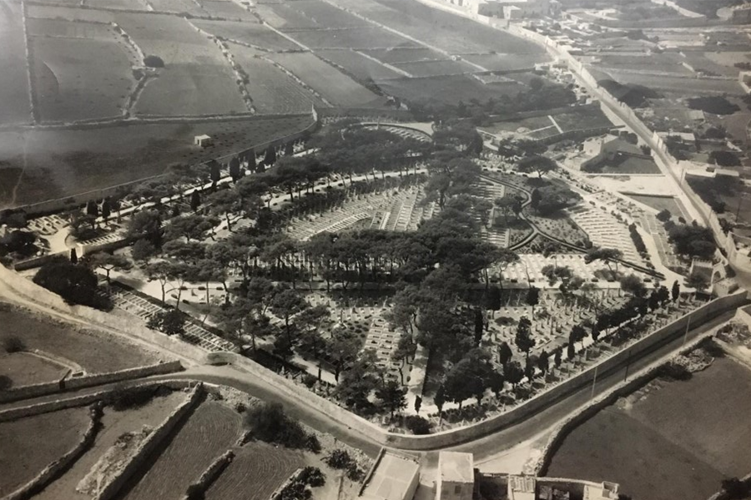 Before undertaking any work, our team has carefully looked back over historic plans and imagery to identify the species that were first planted here. Our desire is to return the site to the way architects first envisaged. Using the original layout plan and our experience during the last hundred years we want to provide a more welcoming visitor experience, with more summer shade as well as some greenery to the site.
The new scheme will include pines and cypresses which are well-suited to the local climate. In addition to rebalancing the look and feel of the cemetery, increased tree coverage helps reduce the impact of wind and improve biodiversity.
The planting is in addition to the existing trees that are growing well and will be preserved, we try to retain trees when we are considering replanting and we regularly inspect all of our trees to keep them as healthy as possible