15 November 2021
Remembrance 2021 roundup
We have been pleased to welcome the return of traditional remembrance events at CWGC cemeteries and memorials around the world.
Many of our sites have hosted their first larger-scale events since the pandemic began nearly two years ago.
From Surrey to Singapore, ceremonies with the public in attendance have taken place to mark Armistice Day and Remembrance Sunday, and wherever possible our teams have assisted people to pay their tributes.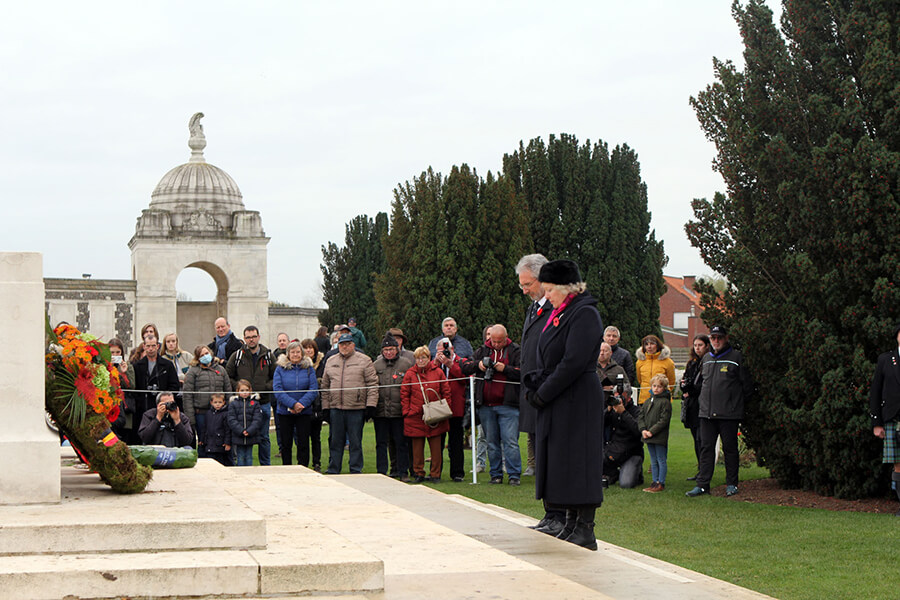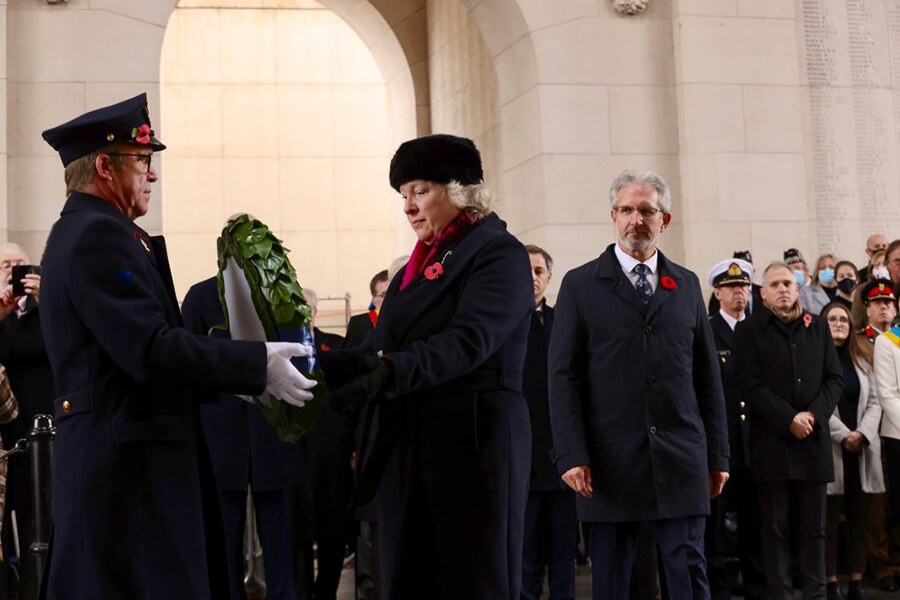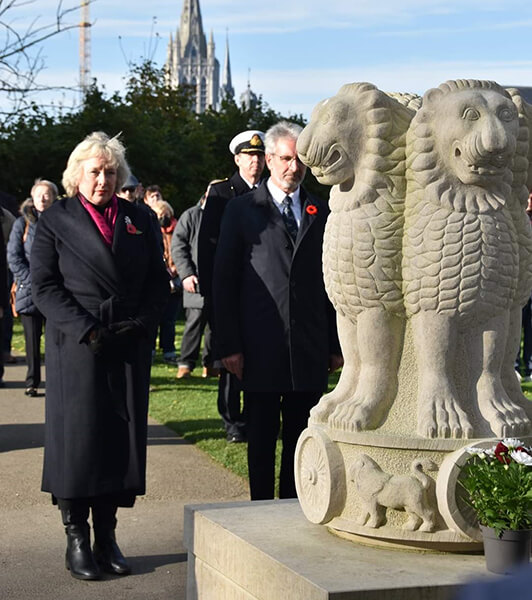 On 11 November, CWGC's Director General Claire Horton CBE attended the annual service under the Menin Gate, reading the exhortation and laying a wreath on behalf of the Commission, later visiting several other sites in Flanders to meet the staff who care for them year-round.
Meanwhile Vice-Chairman Sir Bill Rollo was able to mark the day in Italy, with our team gardeners at Rome War Cemetery.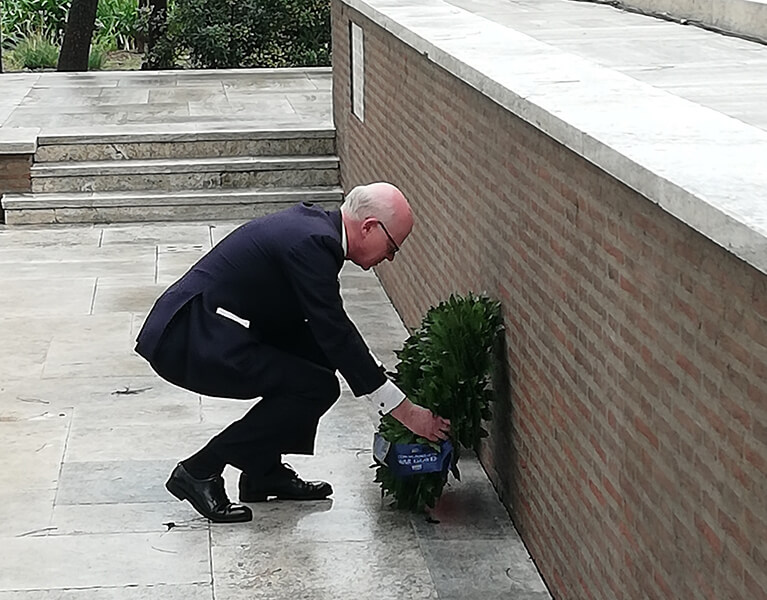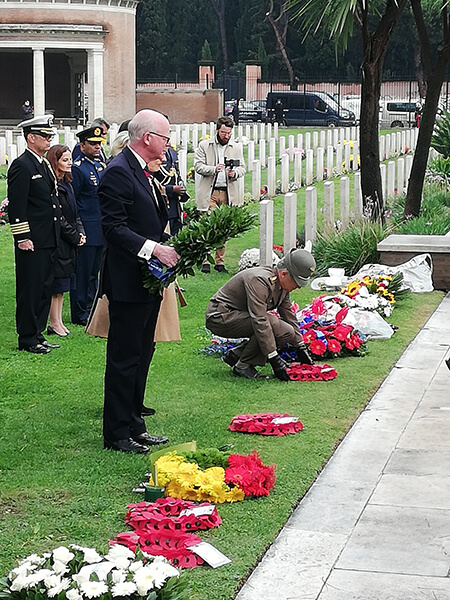 As well as traditional ceremonies, the cautious reopening of society has allowed our award-winning visitor centre, the CWGC Experience, to welcome guests for a special series of talks.
In addition to public events, we have been encouraging people to share what this time of year means to them.
From schoolchildren to Second World War veterans, thousands of people have taken the time to share what remembrance means to them, and you can explore their remembrance submissions on our website.