25 May 2023
Stone & Sustainability: How we care for our headstones in a more eco-friendly way
Commonwealth War Graves headstones are truly iconic but caring for them in a sustainable way is one of the Commission's biggest challenges. Discover more about our sustainability practices and headstone care.
Caring for our headstones
Sustainability and Commonwealth War Graves headstones
Picture a typical CWGC war cemetery and you'll probably conjure up images of rows and rows of gleaming white headstones set against beautifully lush horticulture.
It's true that, historically, we have created the above image with our maintenance team's hard work, combined with the horticultural excellence of our gardeners.
But the world is changing. The terms of our Royal Charter mean we have a duty to care for all our headstones, cemeteries, and memorials, in perpetuity.
We are determined to protect our sites forever – but that does mean taking a more sustainable approach.
Understanding how we care for our headstones
A headstone is considered to have breached our standards if:
Excessive dirty or biological growth on the headstone face negatively affects the legibility of the inscriptions
Bird fouling on the face
Excessive soil splash, especially if inscription legibility is affected
The name is no longer visible on the headstone
All our headstones are inspected on a regular basis. Headstones are graded into three categories:
Good – Headstones which do not need to be cleaned.
Acceptable – Headstones which are currently just acceptable but will be carefully monitored and cleaned before they fail.
Fail – Headstones which do not meet our standards and should be cleaned as soon as possible
We keep a vigilant eye on our sites, but we care for war graves at 23,000 locations in 150 countries with over a million headstones around the world.
Our teams do an incredible job, but please be aware they cannot be everywhere at once.
A story carved in stone
While the vast majority of our headstones are carved to a uniform height and shape, there are 33 different types altogether and not all are made from the same material.
We use 30 different types of stone to craft our headstones and memorials. The choice of stone used depended on availability at the time and a location's specific environmental conditions.  Many of the stone types used after the First World War are no longer quarried.
Commonwealth War Graves' estate covers a huge variety of locations and conditions, from the burning sands of El Alamein to the rugged wilderness of northern Scotland to the hot and humid climate of Thailand, Myanmar, and Malaysia.  
The number of different stone types in our catalogue means we originally selected the correct stone for the correct environment. If one needs replacing, we would use the equivalent stone or its closest equivalent.
Not every headstone in our sites will be the pristine white Portland Stone you may have come to expect. In fact, many of our original headstones were never made using Portland Stone at all.
In Europe, for example, Hopton Wood, with its mottled grey colour, is commonly used for CWGC headstones.
Each stone will weather and age in different ways, giving them its own unique character and aesthetics.
How do we care for our headstones?
In the early days of our organisation, headstones were cleaned on a twelve-year cycle.
In the 1940s, preservatives were added to our cleaning regime. These evolved in the 1970s when chemical biocides and bromide treatments were introduced.
This has perhaps influenced some perceptions that all our headstones are perfectly white – this was achieved in more recent decades only with ammonia-based biocides but was not the case during the early years of the CWGC.
In some cases, some of the reagents and cleaning products we have used historically have actually proved damaging to the stone. The chemicals may have leaked into the soil too, which isn't good for plant life nearby.
Through our modern sustainability practices and policies, we are taking different steps to care for and maintain our headstones.
We are moving towards a process of enzyme cleaning to care for our headstones. This is both better for the material and the environment too!
Cleaning will also be undertaken when absolutely necessary, i.e., when a headstone fails the cleanliness criteria we set out above.  We inspect our cemeteries very regularly to ensure that the cleaning of stone is planned and appropriate.
We have previously used high-pressure washes to blast dirt away from the headstones. While satisfying, this isn't actually that healthy for stone maintenance.
We're now adapting a high-temperature/low-pressure conservation cleaning process if we need to steam clean our headstones.
Occasionally, repairs will need to be made. If possible, we will use locally sourced stone and materials to repair our headstones. It's always our intention to repair if possible and replace headstones only when necessary.
Our own stonemasons reengrave headstones across France and Belgium where required and between them re-carve thousands of inscriptions every year.
We also care for over 32,000 bronze pedestal markers which were used instead of headstones in some locations, such as in Kanchanaburi War Cemetery in Thailand. We are caring for these in a sustainable manner too. 
We have moved away from paints and lacquers and have turned to traditional wax for re-bronzing. This is much more environmentally friendly. 
A sustainable future for Commonwealth War Graves Headstones
Our new approach to headstone cleanliness and maintenance is designed to help us continue our mission to care for the Commonwealth's war dead in perpetuity.
We are taking an eco-friendlier approach but please rest assured that our headstones are still being rigorously and thoroughly cared for.
While they may not be as starkly bright as ammonia-based chemical biocides could achieve, our headstones will remain iconic historical and commemoration focal points for years to come – all thanks to our sustainable procedures and policies.
Read more about our sustainable maintenance practices and how we're rising to the challenges of a changing environment on our Sustainability page.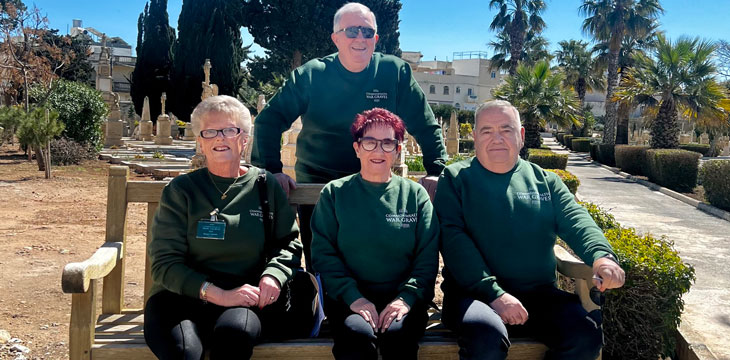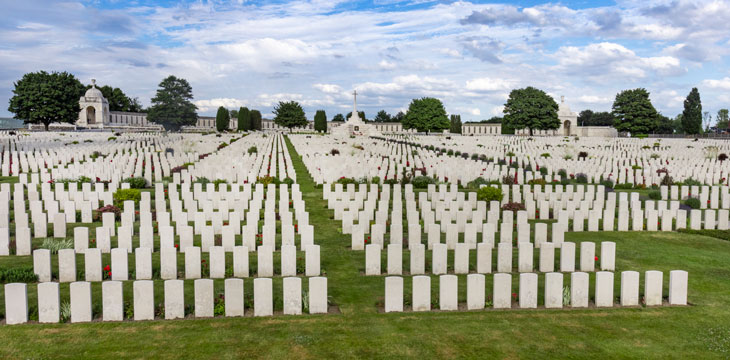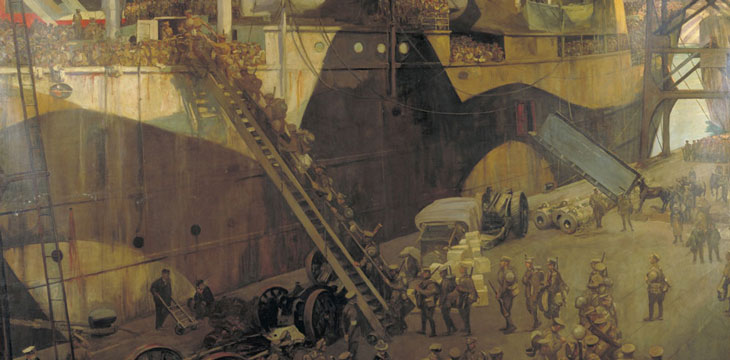 Read more blogs