14 September 2021
Air cadets hold Battle of Britain memorial ceremony
RAF Air Cadets from Trent Wing Air Training Corps gathered at CWGC's Scopwick Church Burial Ground for a ceremony and wreath laying ahead of Battle of Britain Day. The ceremony also included a fly over by one of the Spitfires of the Battle of Britain Memorial Flight.
The ceremony included a recitation of High Flight, a poem written by Pilot Officer John Gillespie Magee. Although American by birth, Magee joined the Royal Canadian Air Force (RCAF) in October 1940. Magee was killed in 1941, aged 19, following a mid-air collision and is buried at Scopwick.
His headstone bears a line from his famous poem: "Oh I have slipped the surly bonds of earth... Put out my hand and touched the face of God".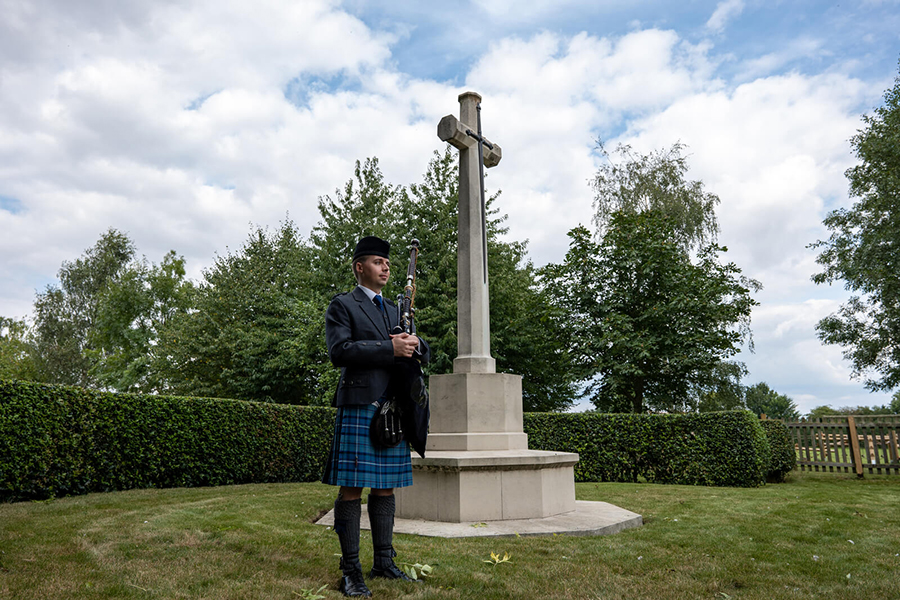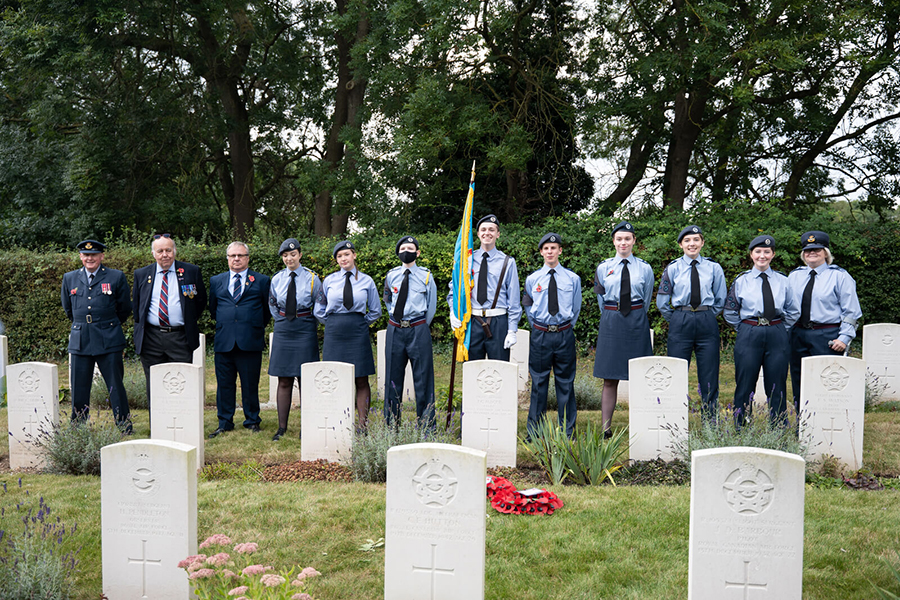 Learn more about the Battle of Britain
Our latest blog explores the Battle of Britain and tells the stories of some of the men that fought in it.
Read our latest blog