07 June 2021
British Normandy Memorial unveiled
A new memorial commemorating those who served and died under British command in the Battle of Normandy has been unveiled on the 77th anniversary of D-Day.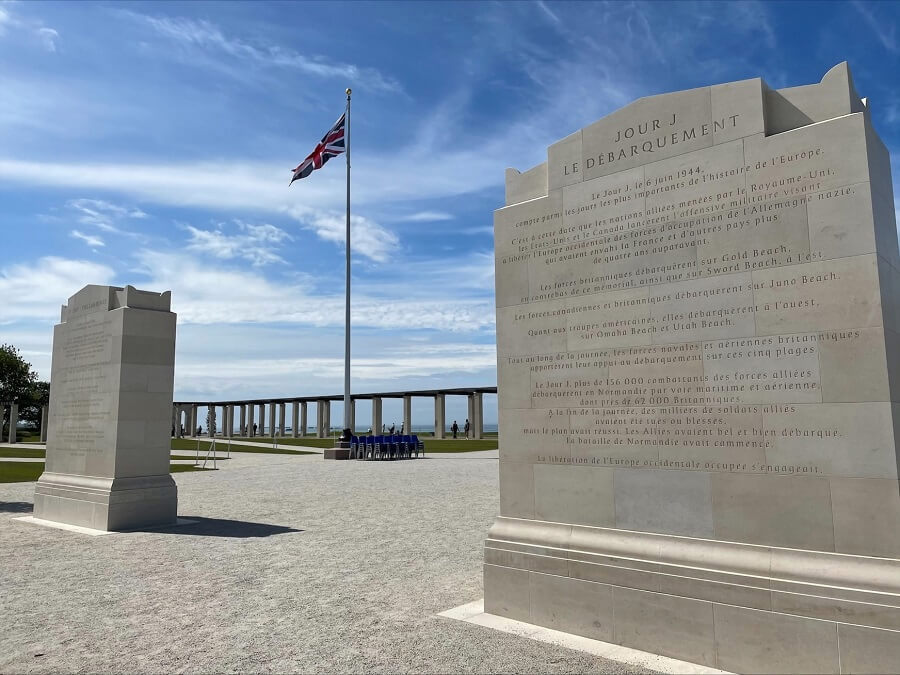 The British Normandy Memorial was officially opened yesterday (Sunday 6 June) in a special ceremony that was broadcast live for the veterans and visitors unable to travel.
Last year CWGC announced its support for the new memorial. As the project reached its vital final stages, our staff based in France oversaw the landscaping of the historic site, ensuring it reached the standard expected of the Normandy Memorial Trust.
The weekend's unveiling marked a second year of scaled back D-Day commemorations.
On Sunday, the regular ceremony at Bayeux War Cemetery was reduced to a smaller socially distanced event, at which the British Ambassador Ed Llewellyn was joined by dignitaries and CWGC's France area director Xavier Puppinck to pay tribute.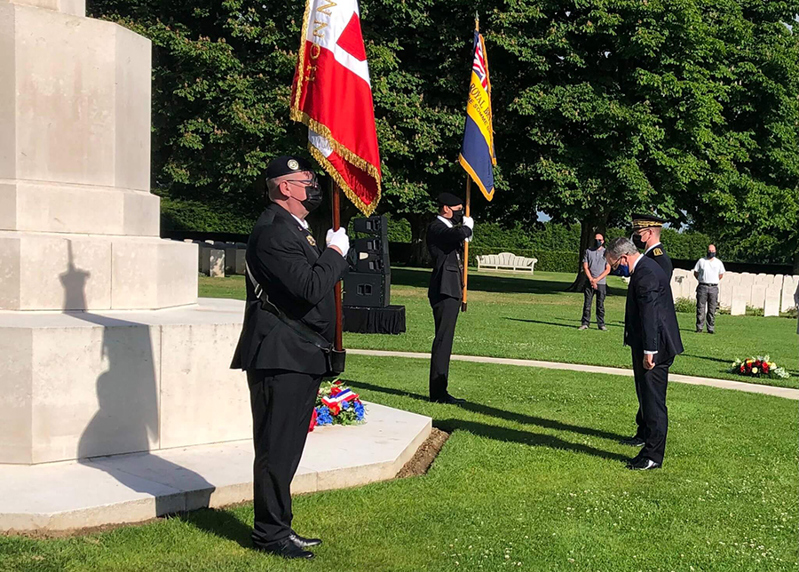 The Normandy Memorial Trust was created in 2016 to realise the dream of Normandy Veterans to have a British Normandy Memorial. The British Normandy Memorial commemorates in a single location the 22,442 men and women under British command who died on D-Day and the ensuing Battle of Normandy.  The Memorial stands on an imposing site overlooking "Gold Beach", one of the principal beaches where British forces landed on 6 June 1944.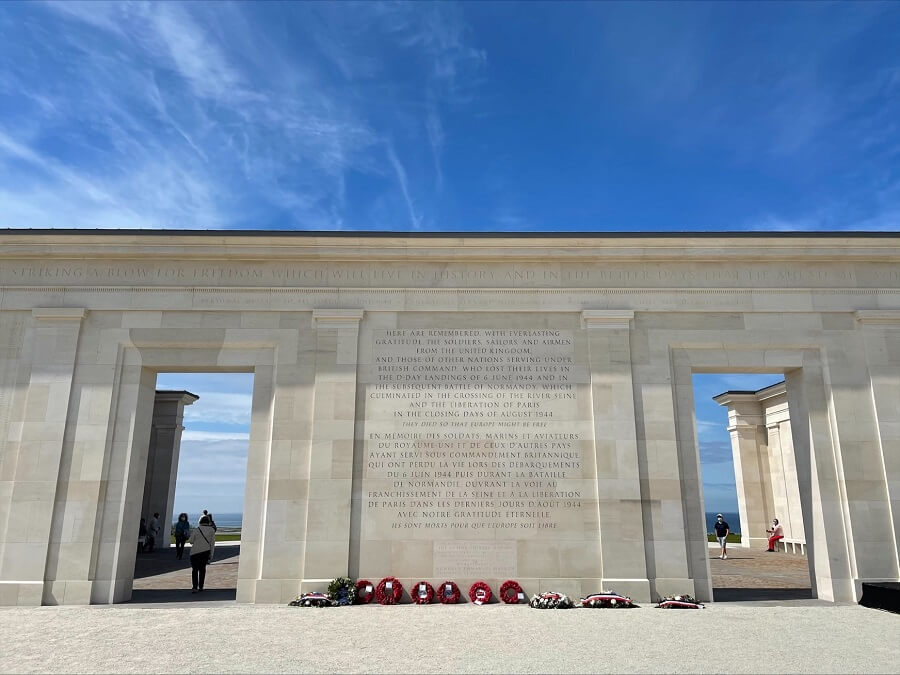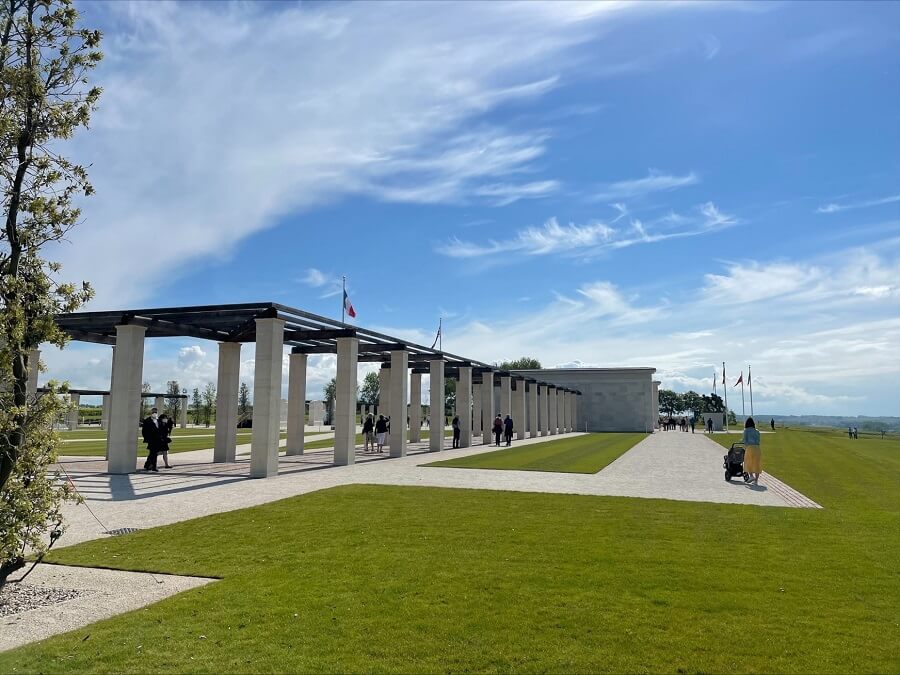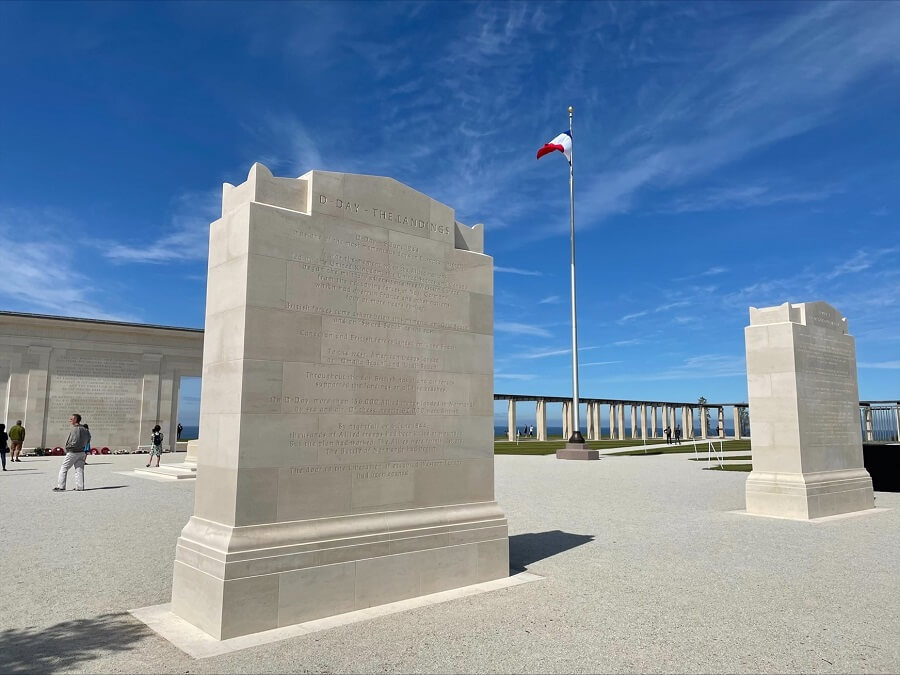 The core Memorial has been financed by the British Government from the LIBOR fund.
The Battle of Normandy in 1944 opened the way to the liberation of Europe and the end of the Second World War. British armed forces played a central role in those momentous events, and more than 22,000 made the ultimate sacrifice in the cause of freedom.