22 May 2023
Explore our sites through augmented reality
A visit to any CWGC site is always an emotional experience. The names on our headstones or engraved on our memorial walls each tell a story. Now, when you visit one of our sites, a new augmented reality app can help bring these stories to life.
Powered by Memory Anchor, this new app will guide our visitors through our sites. We've created a series of tours that highlight the stories of the casualties commemorated there as well as information about the site.
Director General of the CWGC, Claire Horton, said:
"The new technology will help visitors see the stories behind the gravestones and memorials. It stands to transform the way visitors navigate and experience our cemeteries. Behind every name on a war grave or memorial is a human story waiting to be discovered and this new technology brings those stories to life.
"The Memory Anchor app allows everyone to visit, commemorate and embrace their community's history and legacy in a meaningful way. As world leaders in commemoration, our mission is to ensure those who died in service or as a result of conflict, are commemorated and remembered forever. This new technology offers a new way to do just that."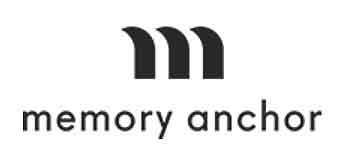 The new app is available to all, simply download the free 'Memory Anchor Explorer' app from the Apple App Store or the Google Play Store, and see what tours are available near you. If you access the app while you are following a tour at one of our sites, you'll be able to follow along and use the augmented reality system to discover more about some of the casualties we commemorate there.
Initially, the Smartphone technology will be available at: Brookwood Military Cemetery, Cambridge City Cemetery, Cannock Chase War Cemetery, Cardiff (Cathays) Cemetery, Edinburgh (Comely Bank) Cemetery, Harrogate (Stonefall) Cemetery, Manchester Southern Cemetery, Seaford Cemetery, Plymouth Naval Memorial and Tower Hill Memorial with more to come.
Download Memory Anchor for iOS Download Memory Anchor for Android
Don't forget that we are currently holding our annual War Graves Week – a great chance for you to come and visit our sites, meet our team and find out more about your local history.
We're holding events around the UK, Europe and across the globe. Find out more and book a place on one of our tours.
Keep up to date, sign up to the CWGC newsletter
Sign up to our mailing list for regualr updates on our work.
Newsletter sign up
Download our FREE apps
We have a selection of FREE apps to download designed to help find our sites and enhance your visit.
See our FREE Apps