CWGC Talks
The Speakers Programme aims to connect with schools, colleges, universities as well as many other social and community groups to explain the work of the CWGC and share the stories of the men and women that we commemorate.
The CWGC's existing Public Engagement Co-ordinators work with a network of volunteer speakers to offer a series of free talks on a range of topics about the CWGC covering topics as diverse as our history to the horticulture of our sites.
Follow the links to find more information about this programme including how to enquire about a talk as well as how you can apply to become one of our volunteer speakers.

Book a talk
We offer a range of highly engaging and informative talks for schools and groups which are all adapted for different audiences and delivered at a time and place to suit you.
Book a talk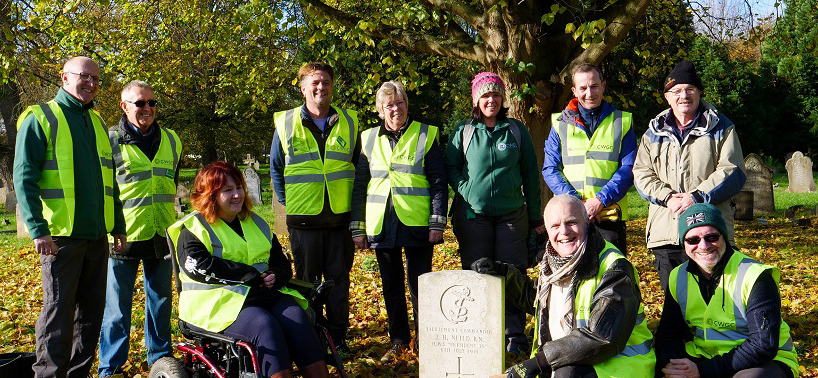 Volunteer with us
From helping our Archives team maintain our records to giving talks to schools and community groups, our volunteers help ensure that our history remains relevant to future generations.
Volunteer with us