Dover St James Cemetery
There are more than 700 servicemen and women buried in this cemetery. Throughout both world wars, Dover was a hub of military activity with hundreds of thousands of soldiers embarking on and returning from the fighting. Throughout the First World War, more than six million wounded servicemen were brought ashore at Dover, and during the Second World War, the Dunkirk evacuations were coordinated from here.
During both world wars, Dover was one of the chief interfaces between 'Blighty' and the fighting fronts. As men left for overseas battlefields, one of their last glimpses of Britain would have been the White Cliffs. For men brought back to Dover by hospital ship those same cliffs represented a respite from danger and fear.
Many of those at rest in this war cemetery died of wounds or illness in Dover. During the First World War, almost six million wounded servicemen were transported through the port to hospitals across the country, but those considered unfit for onward travel were cared for in hospitals established in Dover itself. Many of these very badly wounded men and women were later laid to rest in St. James Cemetery, while others were buried here by their families in the district.
There are 387 identified burials of the 1914-1918 war in the cemetery. In addition, there are 19 unidentified burials, 9 of whom died in the Zeebrugge Raid. Their names are inscribed on a Special Memorial on the Cross of Sacrifice in the Zeebrugge Plot.
During the Second World War Dover was once again a vital military port and it was from Dover that the Dunkirk evacuations were coordinated, and to here that the vast majority of rescued soldiers were brought. Most of the 356 Second World War burials in St. James Cemetery can be found in a war graves plot at the far end of the cemetery. The plot, known as the Dunkirk plot, contains many graves from the Dunkirk evacuations. Twenty-two of these burials are unidentified.
Find out more
Within days of the declaration of war in August 1914, Dover was busy with service personnel arriving and departing around the clock. Soon the whole town was designated a Restricted Area under the Defence of the Realm Act, in order to control movement and maintain security. As the wounded began to arrive in ever increasing numbers, more troops destined for the continent began to leave from Folkestone instead and in 1915 Dover took charge of receiving hospital ships.
Initially, four hospital ships ran between France and Dover but this was insufficient and passenger steamers were requisitioned to more than double that number. Special buoys in the channel marked out a specific route for hospital ships.
During the four years of the First World War, hospital ships berthed over 3,100 times at Dover, bringing more than six million cases for treatment. At the height of the Somme Offensive up to nine hospital ships a day arrived at the port and the station was packed with stretcher cases waiting to continue their journey by train. Most of these men, and any walking wounded, went by ambulance train to hospitals throughout the United Kingdom but some, considered unfit for onward travel, were sent to the military hospital on Western Heights. Some never recovered and there are over 400 servicemen of the First World War buried here, including over 70 sailors and marines killed in the Zeebrugge raid of April 1918.
During the Second World War Dover was once again a gateway to the battlefields of Europe. The town earned the nickname "Hellfire Corner" thanks to the bombing and shelling she received from German forces.
In May 1940, from the tunnels beneath Dover Castle, Vice Admiral Bertram Ramsay and a small staff planned the greatest evacuation in British military history in just nine days: Operation Dynamo.
Between 26 May and 4 June 338,000 British and French troops were rescued from the beaches of Dunkirk. Over 200,000 of these men passed through Dover, most conveyed onward in one of 327 special trains. 4,500 casualties were treated at the Buckland Hospital, where nurses and doctors carried out surgery around the clock in two theatres. Fifty men did not survive and they rest here alongside some 125 other casualties from Dunkirk. In all, some 362 servicemen of the Second World War are buried in this cemetery.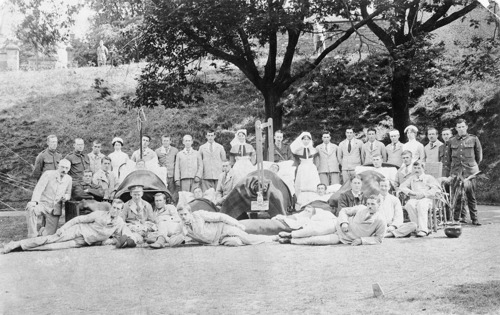 A stretcher case is carried from a hospital ship onto British soil during the First World War. IWM Q 33552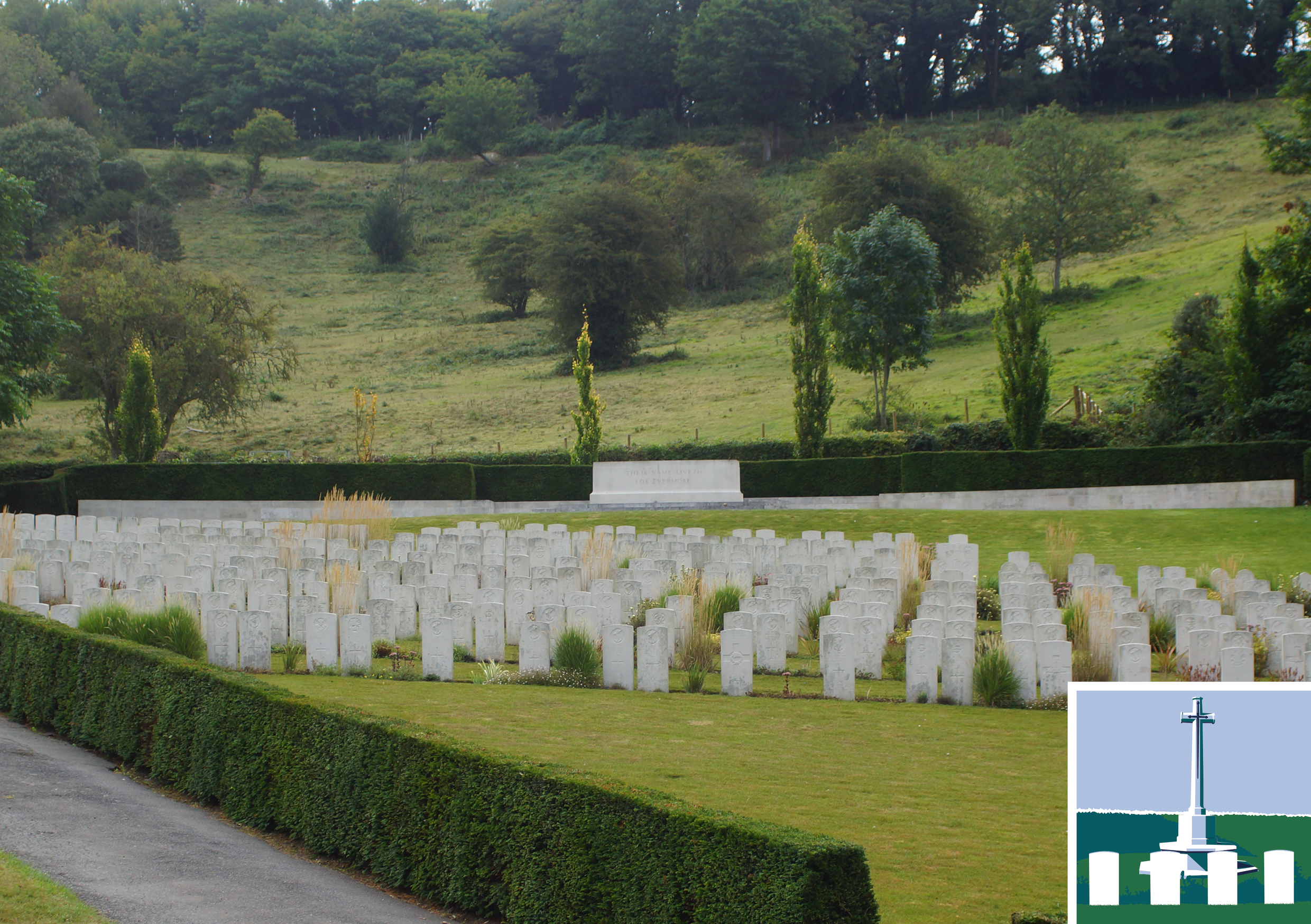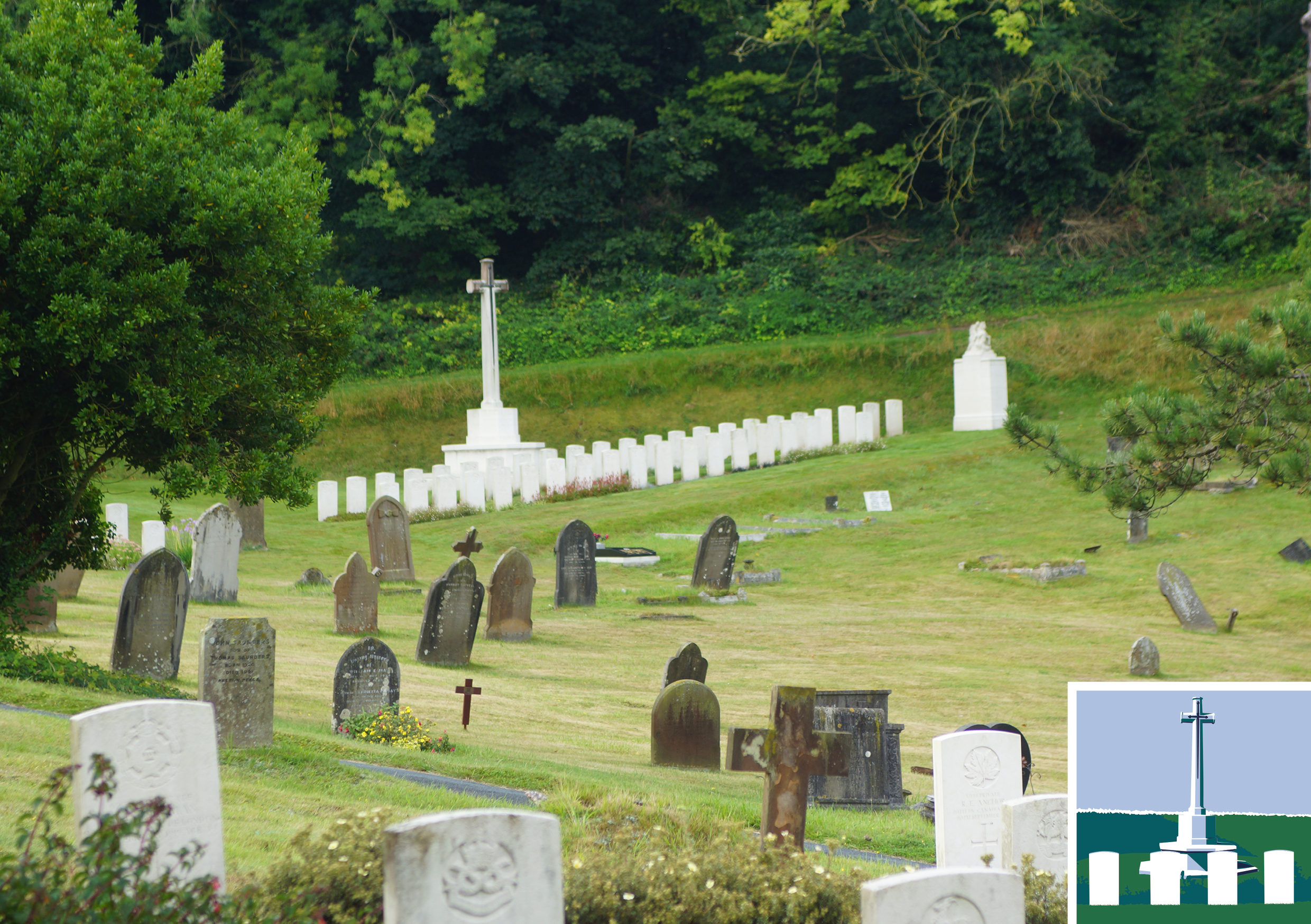 Visit Dover St James Cemetery
Known locally as St. Mary's Cemetery, access is from the Old Charlton Road and there is parking on site.
Before visiting we recommend you:
Visit the website of the Site Authority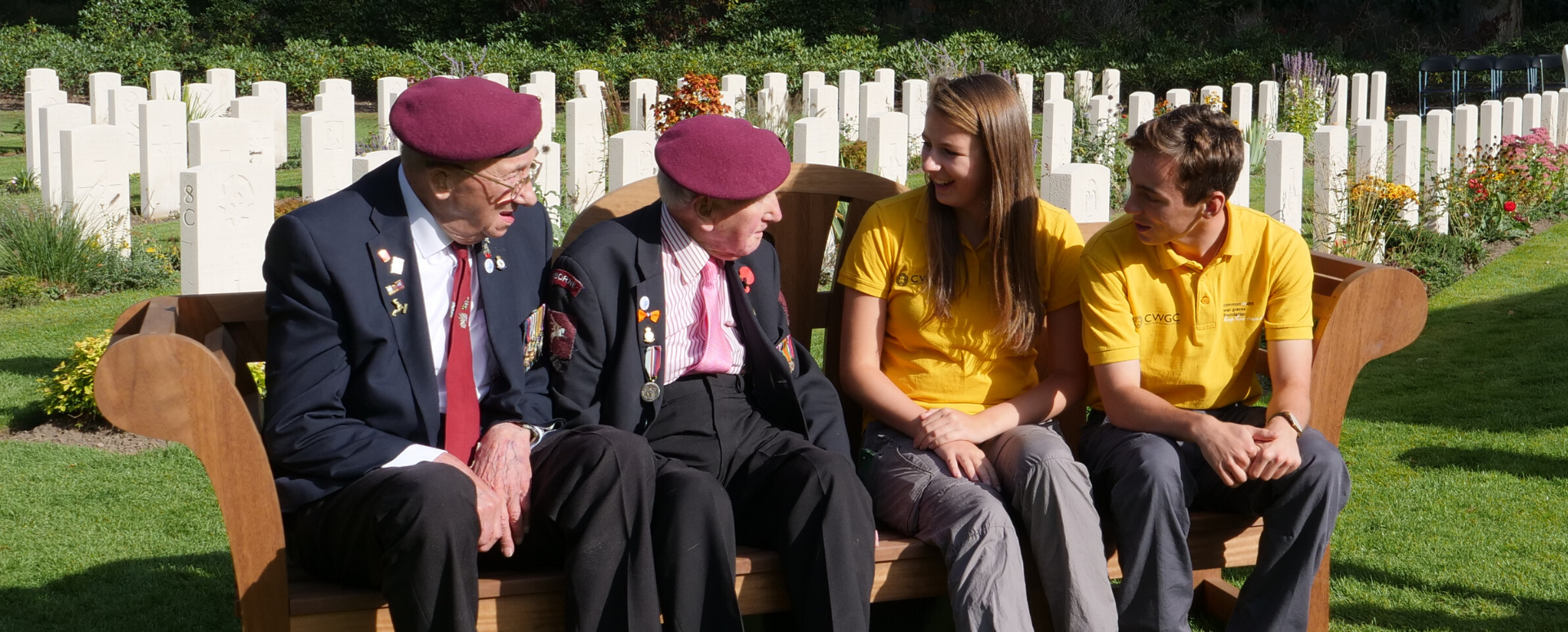 Become a Commonwealth War Graves Foundation Member today
As a CWGF member, you'll help keep their stories alive for future generations
Join The Foundation