What's happening near you
There's history all over the country. Find out what's coming up near you.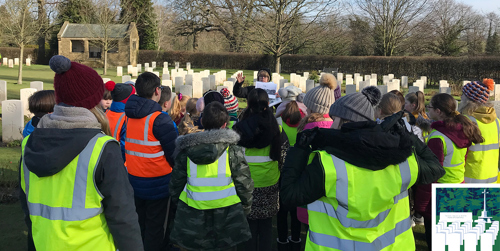 Book a CWGC talk for your school, group or organisation
Request a highly engaging and informative talk; delivered at a time and place to suit you.
CWGC Talks
Can't see anything suitable for you?
If none of our upcoming events are suitable for you, please contact our Public Engagement team who will endeavour to organise something with you - our Public Engagement Coordinator for your region will strive to organise a site tour or talk to suit your needs.
Enquire now
Please note
Owing to the current restrictions surrounding Covid-19 across Great Britain, public events at our cemeteries and memorials have been postponed for the time being.