19 November 2021
What are the different types of war memorials?
Think of the Commonwealth War Graves Commission (CWGC) and the chances are you'll think of war graves – it's in our name! But not all those we care for have a headstone. In addition to the 1.1 million war graves in our care, Catherine Nell, Commemorations Officer explains the different types of war memorials found in and around the UK.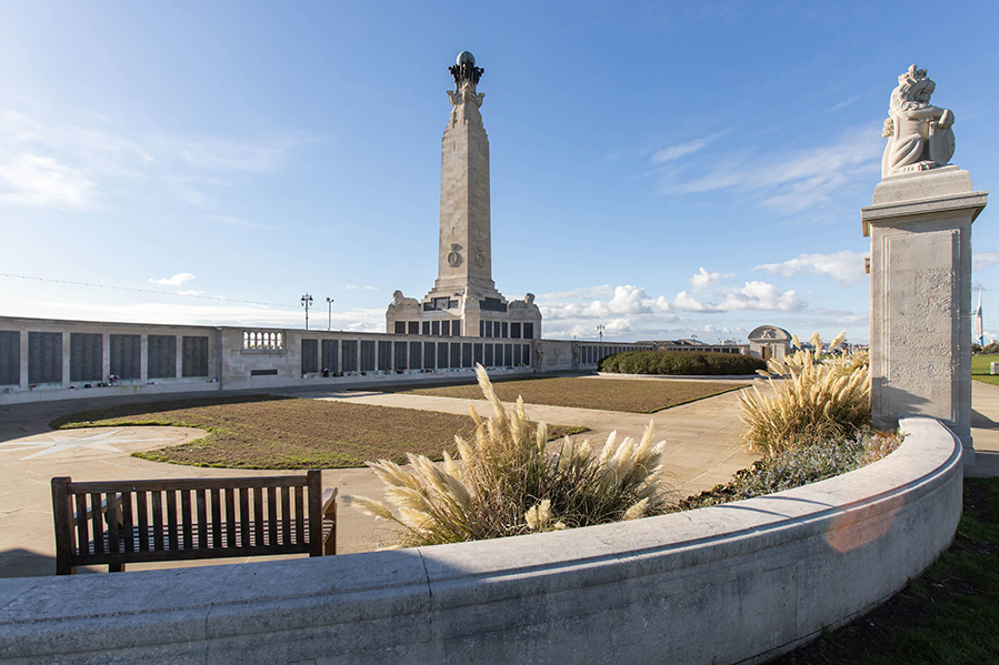 What is a War Memorial?
War memorials take many forms. They can be large, permanent structures, listed with names of soldiers that represent a particular military unit, particular battle, or with ties to a certain area. They can also be smaller, more personal monuments or even temporary installations to mark a specific wartime anniversary. 
Where Can War Memorials be Found?
You don't have to search very hard to find a war memorial in the UK. Most towns and villages across the country will have a small memorial in public spaces, such as churches or town halls. You'll especially find memorials in places that are home to military bases and whose communities are closely linked to the armed forces. 
Across the rest of the world, war memorials are commonplace. Not only does CWGC maintain memorials across the globe, but our sister organisations in other countries have memorials of their own. There are also war memorials online, such as our own digitised Rolls of Honour which ensure that people can find the names of the dead when it might otherwise be difficult to do so. 
Why were war memorials created in the UK?
Prior to the First World War, war memorials rarely named all those who had died. Faced with the aftermath of the first global war and the immense scale of casualties, this changed. 
Families rarely had the ability to visit their loved ones' final resting place, as the war dead were typically buried with their comrades near where they had fallen in far flung lands. For those whose loved one was missing, a focal point for their grief in the form of a war memorial became particularly important. 
Why are local war memorials different?
War memorials come in many forms. You may have paid your respects at the local war memorial in your town or village on Remembrance Sunday or have read the names on a roll of honour in your school or even visited your local War Memorial hospital. All were created to provide a vivid reminder by communities of the local men and women who had laid down their lives to protect them. But none of these memorials are in the care of CWGC.
How are CWGC war memorials different?
Those who died during the war years will have an official point of commemoration recognised by CWGC. It may be a headstone or grave marker in one of our cemeteries or a local burial ground. When a grave cannot be located, the name of the casualty will be engraved on a CWGC Memorial to the Missing. But that is only part of the story – CWGC War Memorials take many forms and serve a variety of purposes.
Who is named on CWGC's war memorials? 
The Commission commemorates men and women on war memorials when:
Their bodies were lost to battle or war and not recovered.
Their bodies were recovered but it was not possible to identify them.
They served with the Navy, died at sea, and have no known grave apart from the sea. 
Their grave location is known but cannot be marked or maintained. 
They were cremated, either in accordance with their religious rites or down to the personal choice of the individual or their next of kin.
CWGC war memorials list 
So, which types of war memorials are in CWGC's care?
Memorials to the Missing
Screen Walls
Special Memorials
Civilian War Dead Roll of Honour 1939-1945
Memorials to the Missing
Memorials to the Missing commemorate casualties with no known grave. They are the official place of commemoration for a named casualty and are considered of equal significance to an identified grave. They were intended to be a place where a family could mourn their lost loved one; as Field Marshall Lord Plumer said at the unveiling of one of the most iconic CWGC Memorials, the Ypres (Menin Gate) Memorial:
'He is not missing; he is here'
It is one of the Land Forces Memorials, each of which commemorates war casualties of the Commonwealth armies and other Commonwealth land forces who died in a particular campaign, or theatre of war, within certain predetermined dates.
There are also National Memorials which commemorate war casualties of a single Commonwealth country in a specific theatre of war. They perform the dual role of a national and a campaign memorial, for example, the Vimy Memorial. 
Over 130,000 Commonwealth servicemen and women are commemorated on our Memorials to the Missing across the UK.
Unusual Memorials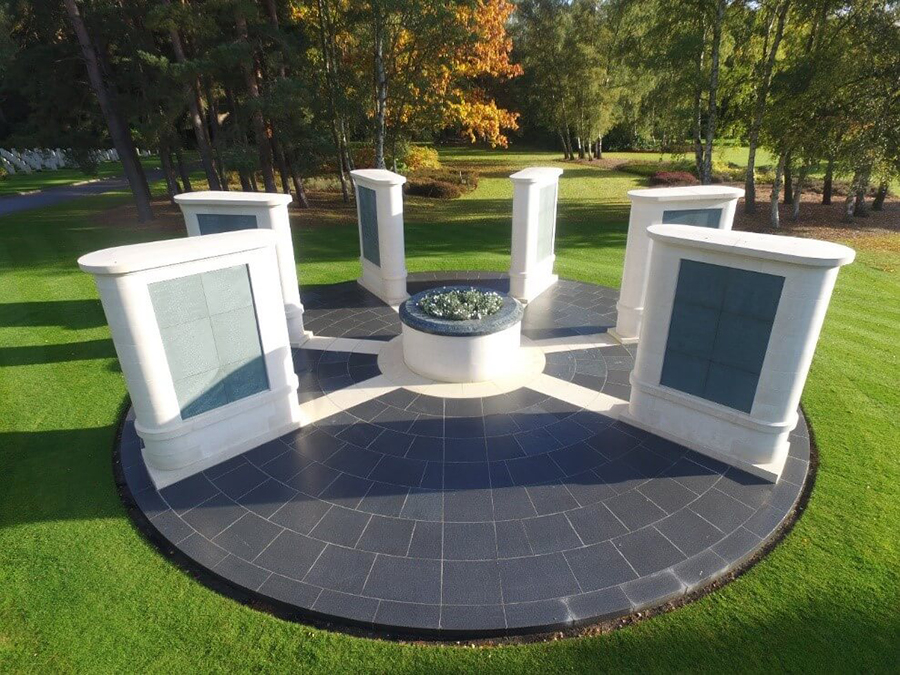 Brookwood 1914-1918 Memorial
Brookwood 1914-1918 Memorial currently commemorates 356 Commonwealth casualties who died in the UK and Ireland whose grave has not been located. The majority served with the land forces of the United Kingdom and died after they had been discharged from military service. Because of the varied circumstances, investigative work continues which may lead to their burial location being found and marked.  (CWGC image, 84371)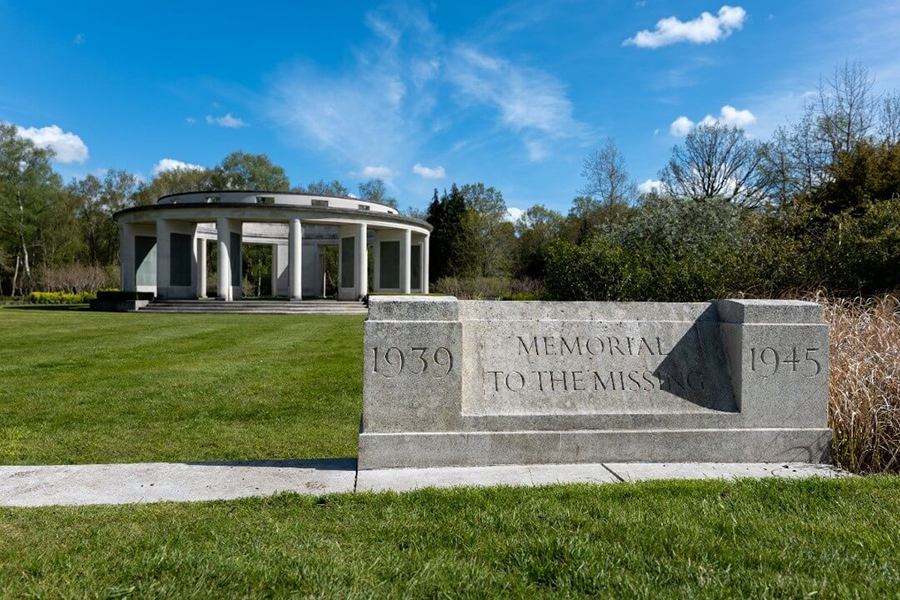 Brookwood 1939-1945 Memorial
Brookwood 1939-1945 Memorial commemorates 3,500 men and women of the land forces of the Commonwealth who died during World War II and have no known grave. The circumstances of their death mean that they could not appropriately be commemorated on any campaign memorials elsewhere. This includes special agents who died as prisoners, casualties who died at sea in waters not associated with the major campaigns and a few who were killed in flying accidents or in aerial combat. (CWGC image, 200128)
Naval Forces Memorials 
Commonwealth naval and marine war casualties who were lost or buried at sea are commemorated on the Memorials located at the manning port at which their naval service was registered.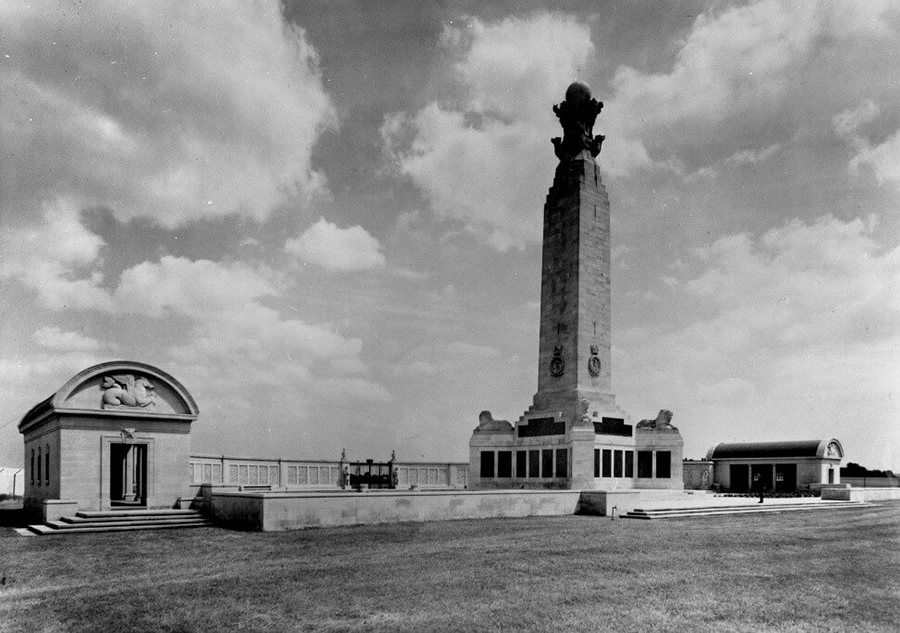 Chatham Naval Memorial
Chatham Naval Memorial commemorates 8,517 sailors of the First World War and 10,098 of the Second World War.
There are identical memorials, designed by Sir Robert Lorimer, at the other manning ports in Britain – Plymouth and Portsmouth and were designed as leading marks for shipping, to further the link between the names on the memorial and the sea. (CWGC image, 193928)
Air Forces Memorials
Commonwealth Air forces war casualties with no known grave. Each memorial covers a particular theatre of war or the command structure operating in those theatres.
Runnymede Air Forces Memorial
Runnymede Memorial commemorates over 20,000 men and women of the air forces, who were lost in the Second World War during operations from bases in the United Kingdom and North and Western Europe, and who have no known graves. 
Built at the top of a hill overlooking Heathrow airport, the wide views of the skies above cement the attachment to those who lost their lives while serving with the air forces. 
Merchant Navy Memorials
Seamen of the Commonwealth Merchant Navies who died as a result of the increased risk of war and who were buried or lost at sea.
Tower Hill Memorial
Tower Hill Memorial, London commemorates over 36,0000 men and women of the Merchant Navy and Fishing Fleets who died in both World Wars and who have no known grave.
The memorial's position, on the banks of the River Thames, was chosen to further the links between the names listed on the memorial and the vital role they played during the war - providing essential trade during some of the most difficult periods of both wars.
Screen Walls
It is not always possible for CWGC to individually mark the grave of a serviceman or woman, even when it is within a cemetery. In these situations, names are sometimes inscribed upon an alternative commemoration memorial or 'screen wall'.  These vary in size, shape and design: some take the form of an over-sized headstone with multiple individuals named upon it, while others are substantial structures with hundreds of names. There are over 50 of these in the UK and Ireland. 
They may also name casualties whose graves can no longer be maintained, and those who were cremated either for religious reasons or the personal choice of the individual or their next of kin.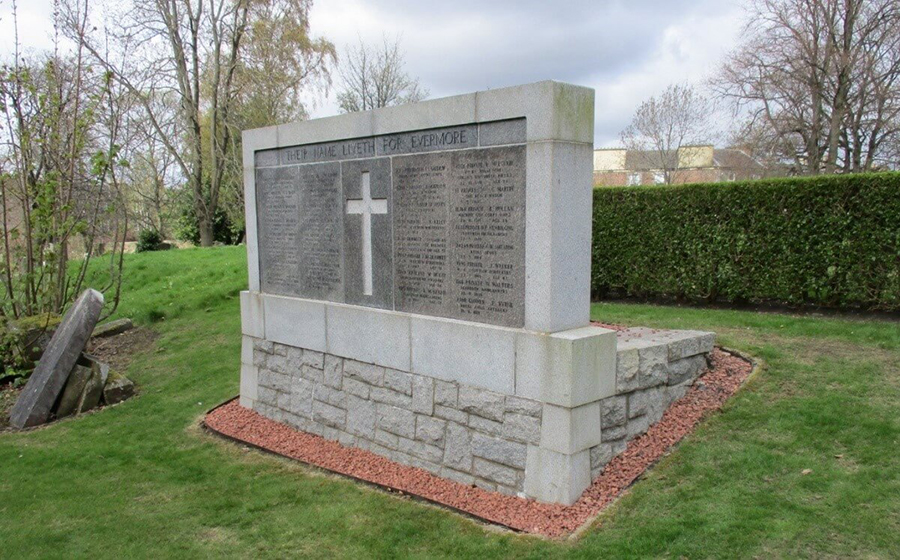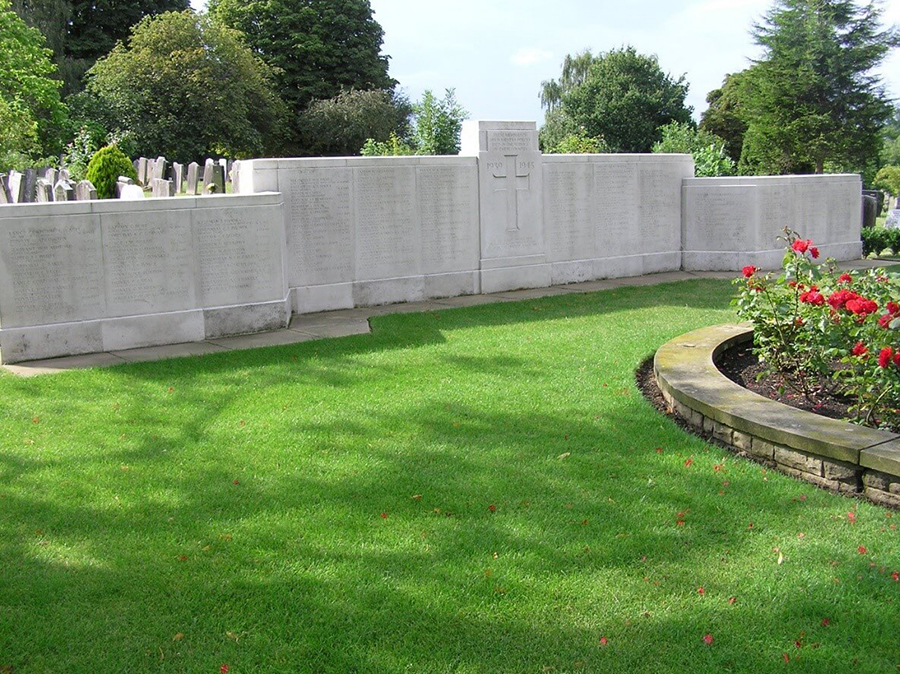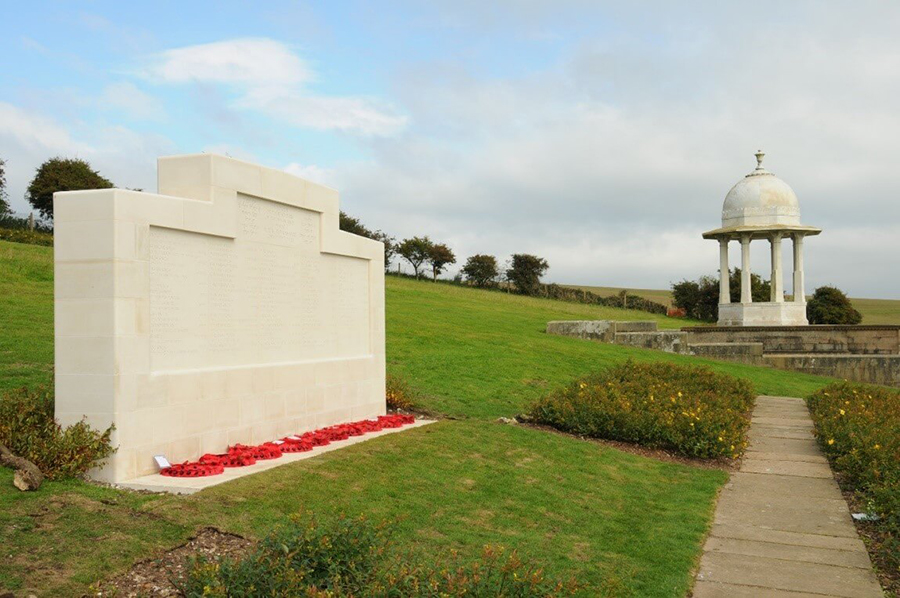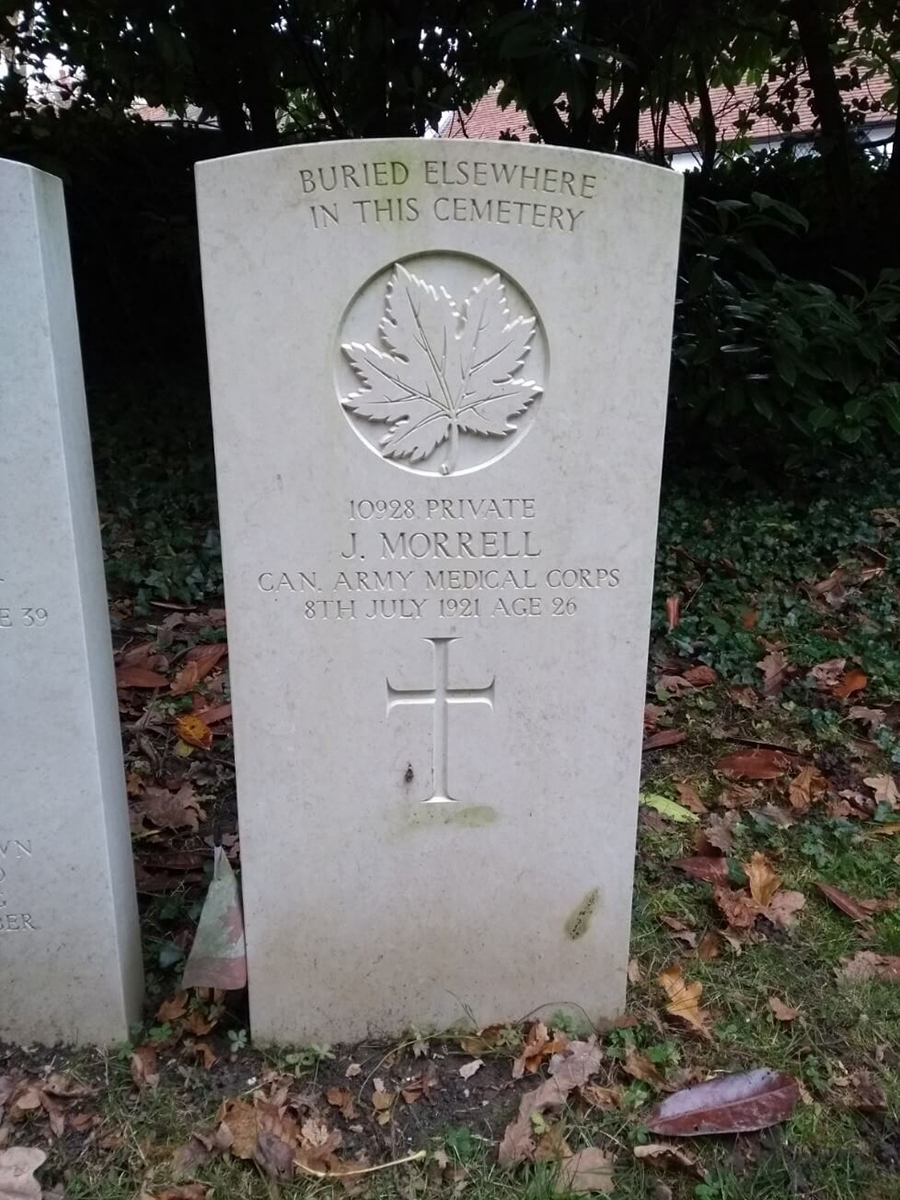 Special Memorials
CWGC will always try to mark the site of a casualty's grave, but it is not always possible, often because the precise location within a churchyard is unknown. In this situation, a Special Memorial with the superscription 'Buried elsewhere in this cemetery' may be used. 
Where a casualty's grave can no longer be maintained, they may be commemorated by a Special Memorial at a nearby cemetery. The superscription 'Buried in…' and the name of the casualty's resting place may be used. 
Special Memorials which do not mark an actual grave are placed so that they cannot be mistaken for such e.g. around the edge of a cemetery at a different alignment from marked graves. 
Civilian War Dead Roll of Honour 1939-1945
During the Second World War, CWGC Founder, Sir Fabian Ware, became concerned that civilian casualties should be properly remembered. He suggested that the names of all those civilians who died in the UK and throughout the Commonwealth should be commemorated in handwritten volumes, which would be held at Westminster Abbey. 
The eight volume roll of honour commemorates more than 68,000 Commonwealth civilians whose deaths were due to enemy action during the Second World War. CWGC are not tasked with marking their graves, so the physical rolls of honour are their official point of commemoration.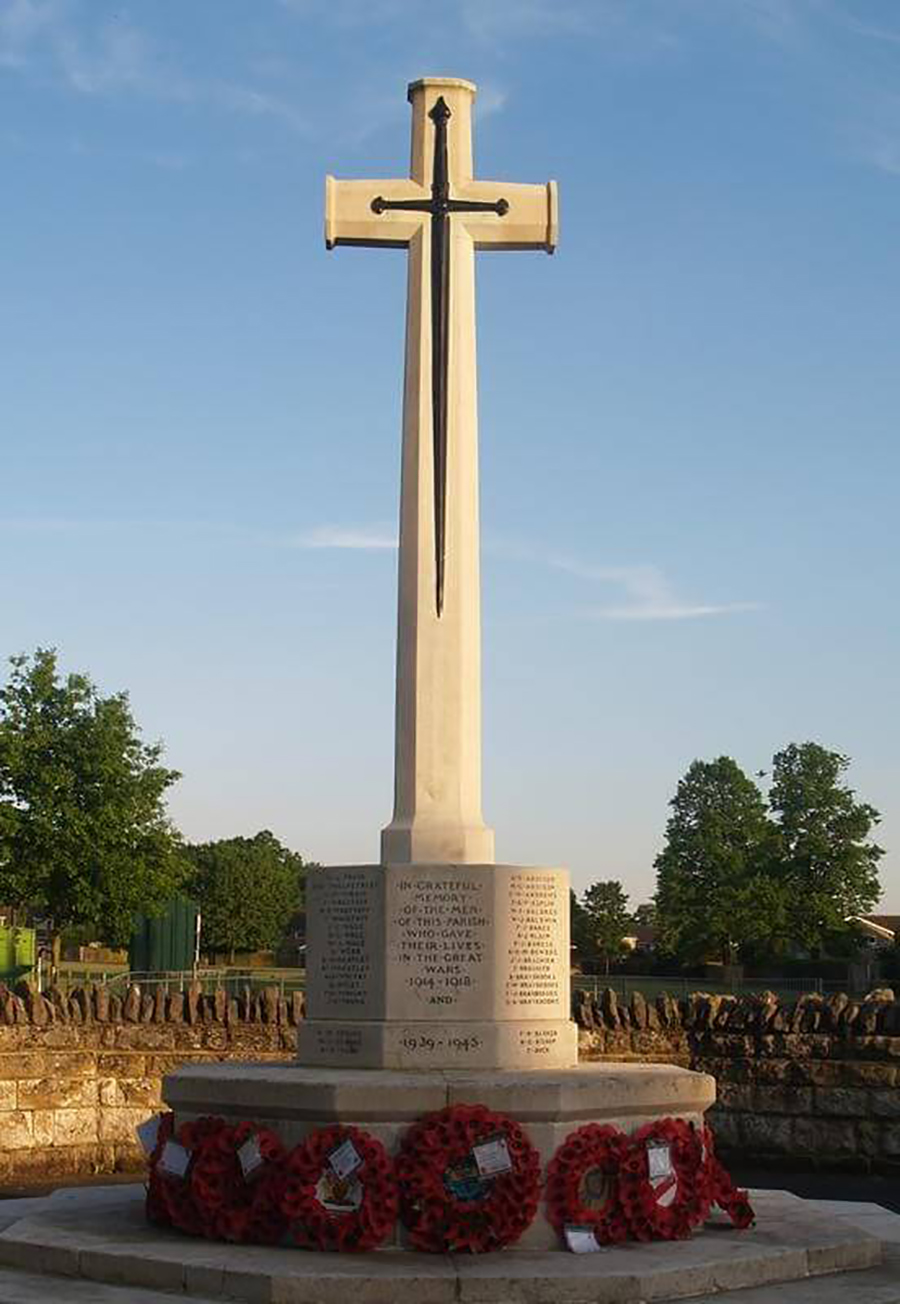 Is the CWGC Cross of Sacrifice a war memorial?
The Sir Reginald Blomfield designed Cross of Sacrifice appears in many CWGC cemeteries. However, it is a cemetery feature, and not a war memorial in itself. 
That being said, the style has been copied for many local war memorials, so you may see Crosses of Sacrifice that appear very similar but bear the names of the fallen and are not in CWGC's care.
Image left: © Sandy Historical Research Group (WMR-7613)
Who looks after local war memorials in the UK? 
The CWGC has no responsibility for the war memorials that were erected by local authorities, local communities, churches, schools, town councils and workplaces after both world wars. They could decide who they wished to remember, and how, so the names on a local memorial may be different to the individuals who are official war casualties commemorated by the CWGC. 
Famous War Memorials in the UK
Outside of our own memorials, there are many famous war memorials in the UK. 
The Cenotaph
Perhaps the most famous UK war memorial is the Cenotaph. Stood in Westminster, London, the Cenotaph was initially designed as a temporary structure, unveiled on 11 November 1920 to commemorate the Armistice and the fallen of World War One. However, due to overwhelming demand, a permanent version was soon erected and plays a key part in Remembrance events every November. 
The National Memorial Arboretum 
The Arboretum in Staffordshire is 150 acres of woodland which contains nearly 400 memorials. Each of the memorials tells its own story, but the largest is the Armed Forces Memorial which commemorates the men and women of the Armed Forces who have lost their lives in service since the end of the Second World War.
Where can I learn about local war memorials in the UK?
From village green crosses to stained glass windows – the IWM's War Memorials Register is a comprehensive national register of over 90,000 UK war memorials and the names of those they commemorate. The Register often includes photographs of the memorials, searchable lists of names and benefits from publicly contributed information and images. 
UK War Memorials provides a single place where everyone can find information from all the major national organisations involved in the recording, conservation and listing of war memorials, as well as those who provide expertise, access to funding and ways to get involved.
You can use our website to find out more about our memorials around the world and plan a visit to a memorial near you.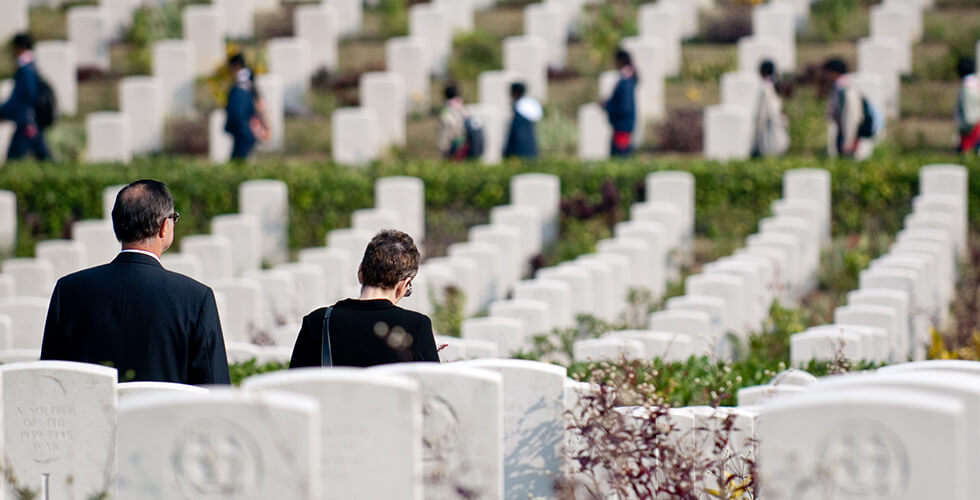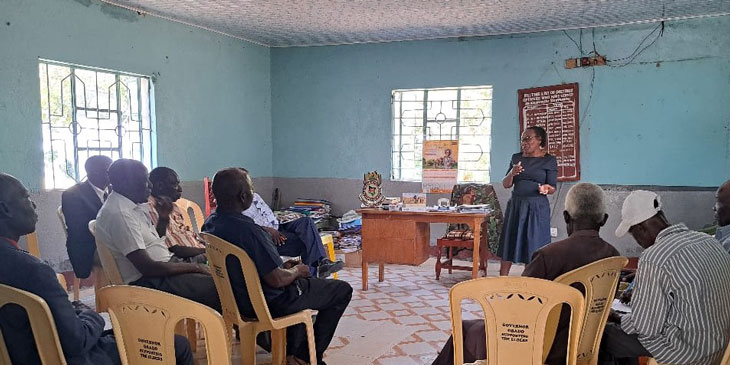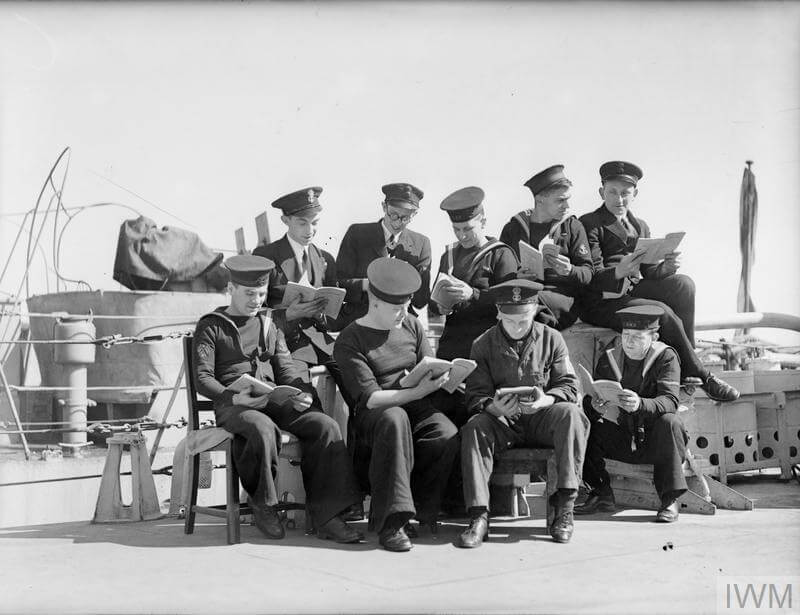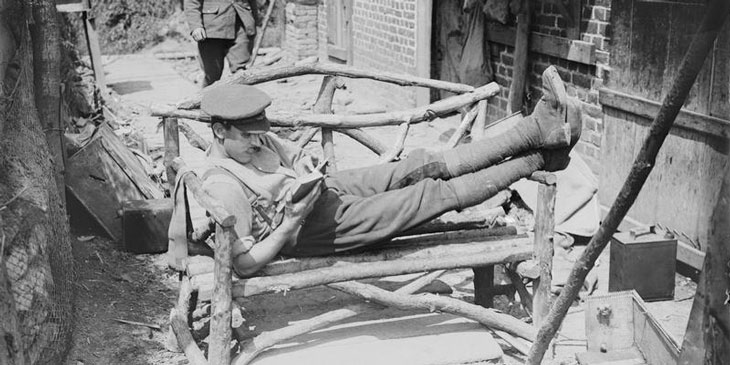 Read more blogs