16 September 2021
New tour of Tyne Cot available for visually impaired visitors
Visually impaired visitors to CWGC's Tyne Cot Cemetery in Belgium will now be able to join specially designed tours that will help them make the most of their visit.
The tours, which are included in our Belgian Heritage Day events for Open Monuments Day 2021, were developed with assistance from Blindenzorg Licht en Liefde (Blindcare: Light and Love), a Flemish organisation that helps visually impaired and blind people improve their quality of life.
One of the key changes made to the tours is include specially designed tactile models of the cemetery and memorial. This is designed to help visitors gain an understanding of the size and shape of the cemetery, some of the architecture details and its position in the Belgian landscape.
The tours themselves have also been updated to include other sensory experiences to go alongside the descriptions of the site and stories of those commemorated there. For example, visitors will be encouraged to feel the carvings and inscriptions on our headstones, as well as the names inscribed on the memorial.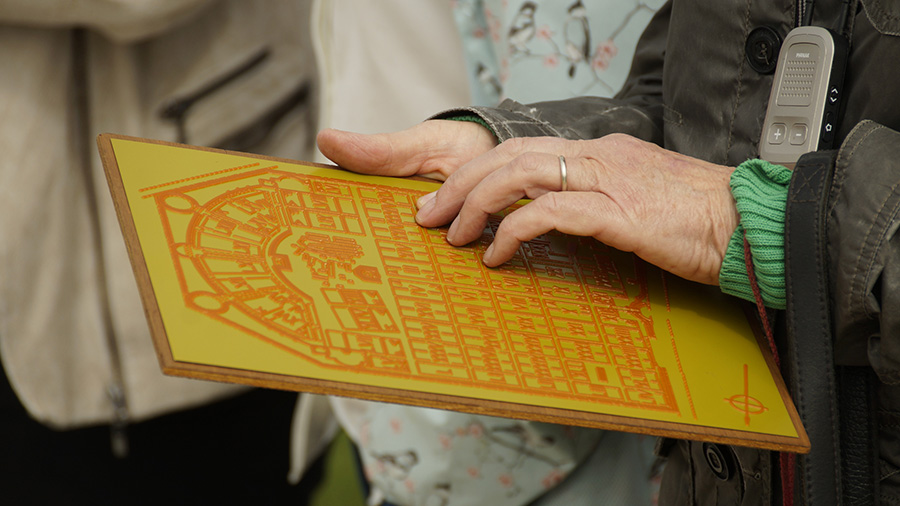 These new tours will start in Belgium on Open Monuments Day, 18 September, but will continue to be available to visitors after the Heritage Open Days have finished.
Tyne Cot Cemetery is the largest CWGC cemetery, with close to 12,000 burials of the First World War. Tyne Cot Memorial, which stands within the cemetery, bears the names of nearly 35,000 missing of World War One.
Visit us for Heritage open days
We're opening our doors to you at cemeteries and memorials across Great Britain, Belgium, and France. See behind the scenes access like never before, with talks, tours, demonstrations, and activities.
Discover more