Cottesmore (St Nicholas) Churchyard Extension
In March 1938, when Royal Air Force (RAF) Cottesmore opened, space in the churchyard extension was put aside for burials from the new facility. The very next year, Britain was at war, and today 88 Commonwealth servicemen lay at rest here. Their average age is 22.
In 1929, the 12th century parish church of St Nicholas, in the small farming village of Cottesmore, ran out of burial space in its churchyard. An extension was opened half a mile northeast, along Rogues Lane. Six years later, the fields north of Rogues Lane were surveyed – the RAF was seeking somewhere for a new aerodrome. In March 1938, when Royal Air Force (RAF) Cottesmore opened, space in the churchyard extension was put aside for burials from the new facility. A year later, the first two young pilot officers were buried at this war memorial and cemetery. Six months later, Britain was at war, and between May 1940 to May 1943, 86 more Commonwealth servicemen would join them. 
Find out more
From April 1940, RAF Cottesmore was home to an Operational Training Unit (OTU) which trained aircrew for operations in a particular aircraft or role. Bomber Command crews came to Cottesmore to train for night bombing missions. Flying can be dangerous, and operational training more so. The first two burials in Cottesmore (St Nicholas) Churchyard Extension came from the new OTU; Pilot Officer Ramsay of London and Sergeant Beck of Ashford in Kent, were killed on 6 May 1940 when their Hampden bomber overshot the runway and crashed after night flying practice.  
Aerial photograph of Cottesmore airfield looking north east, 3 June 1942. © English Heritage (RAF Photography) 
Young men would be buried in Cottesmore (St Nicholas) Churchyard Extension in ones, twos, threes or fours almost every month for the next three years, some of them a very long way from home. Walking through the plot, you will see headstone badges for the Royal Air Force, as well as the Royal Australian, Royal Canadian and New Zealand air forces. Behind these unit nationalities, though, are many more personal ones. Among those buried here are men from Ireland – a neutral country during the Second World War - South Africa, Southern Rhodesia (now Zimbabwe), Newfoundland and India, as well as cities and rural hamlets across Australia, Canada and New Zealand.  
Twelve servicemen of the Royal Canadian Air Force buried here died on the same day: 15 September 1942. Three of them died when their Hampden bomber clipped a hedge on approach, tried to gain height to go around again but stalled and crashed. The others, all from 419 Squadron, were killed in the crash of a single Wellington bomber during a test flight after some maintenance. Air crews often took ground crew and WAAFs 'along for the ride' on ostensibly safe test flights, but this one ended in a sudden 45-degree dive from which the aircraft never recovered. Four ground crew were killed along with the Wellington's usual aircrew and nine homes from New Brunswick to British Columbia received the telegram they had been dreading. 

After the RAF OUT moved to another base in 1944, a US troop carrier squadron moved in to Cottesmore. They helped to deliver the US 82nd Airborne to France on D-Day. Flight crews of the 37th Troop Carrier Squadron, 316th Troop Carrier Group at Cottesmore, September 1944 © American Air Museum in Britain 
The Rector of the Parish during the war was Reverend Edward Guilford, who had served as an army chaplain during the First World War. He felt very keenly that the men who passed through RAF Cottesmore were his parishioners, spending a great deal of time writing to parents who had lost their sons, and corresponding frequently with the War Graves Commission about the churchyard extension and its war graves. He asked for plant recommendations, and beautiful borders were noted when a Commission inspector came to see the place. He submitted a sketch for a lychgate memorial for the extension as an alternative to our usual Cross of Sacrifice and sent in a sample of a local stone type to be considered for the permanent headstones here.  
© CWGC
Today the CWGC commemorates 89 Commonwealth servicemen of the Second World War here, and cares for 39 non-war service graves on behalf of the MOD. Did Reverend Guilford get his lychgate memorial? Stop by to find out.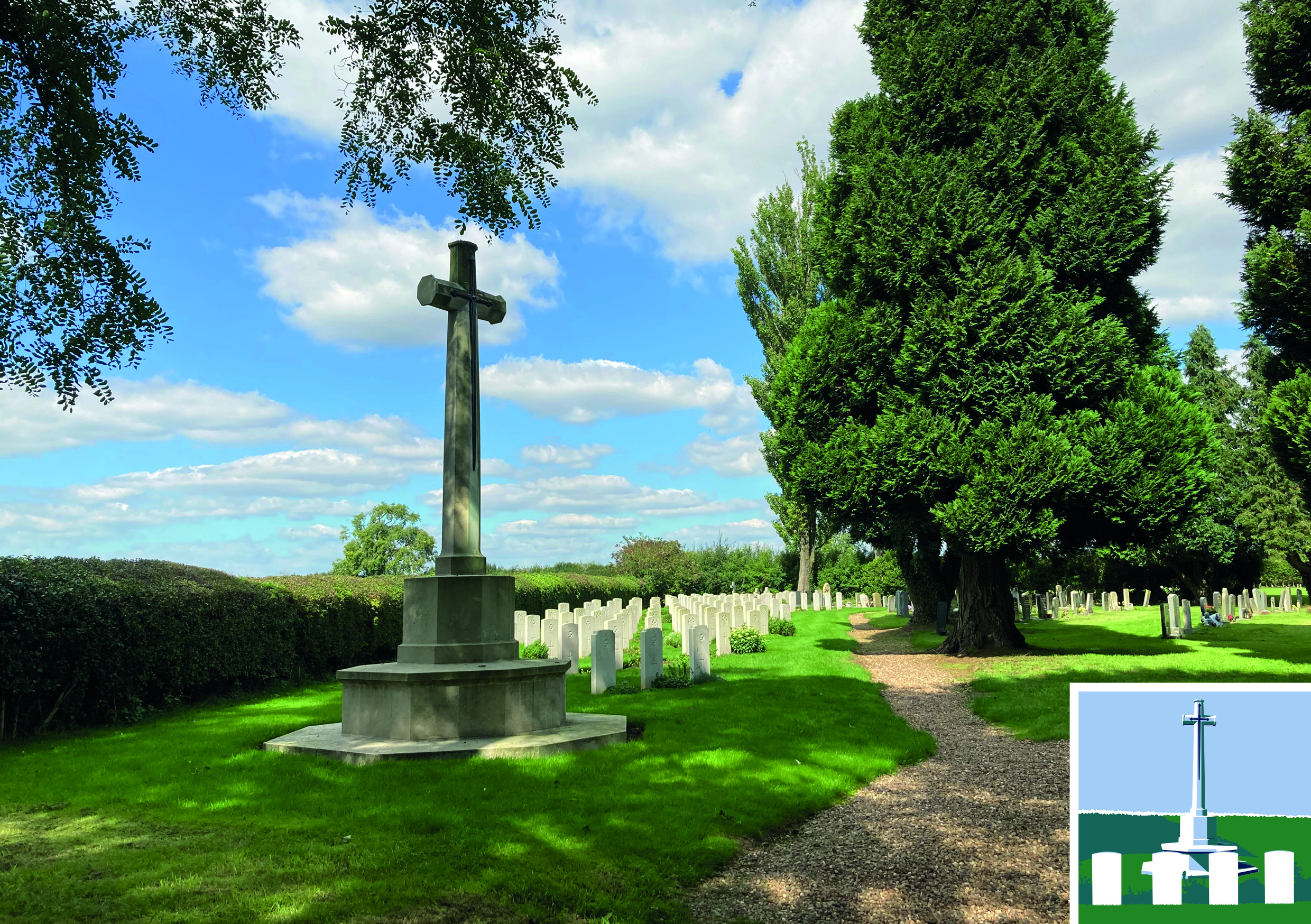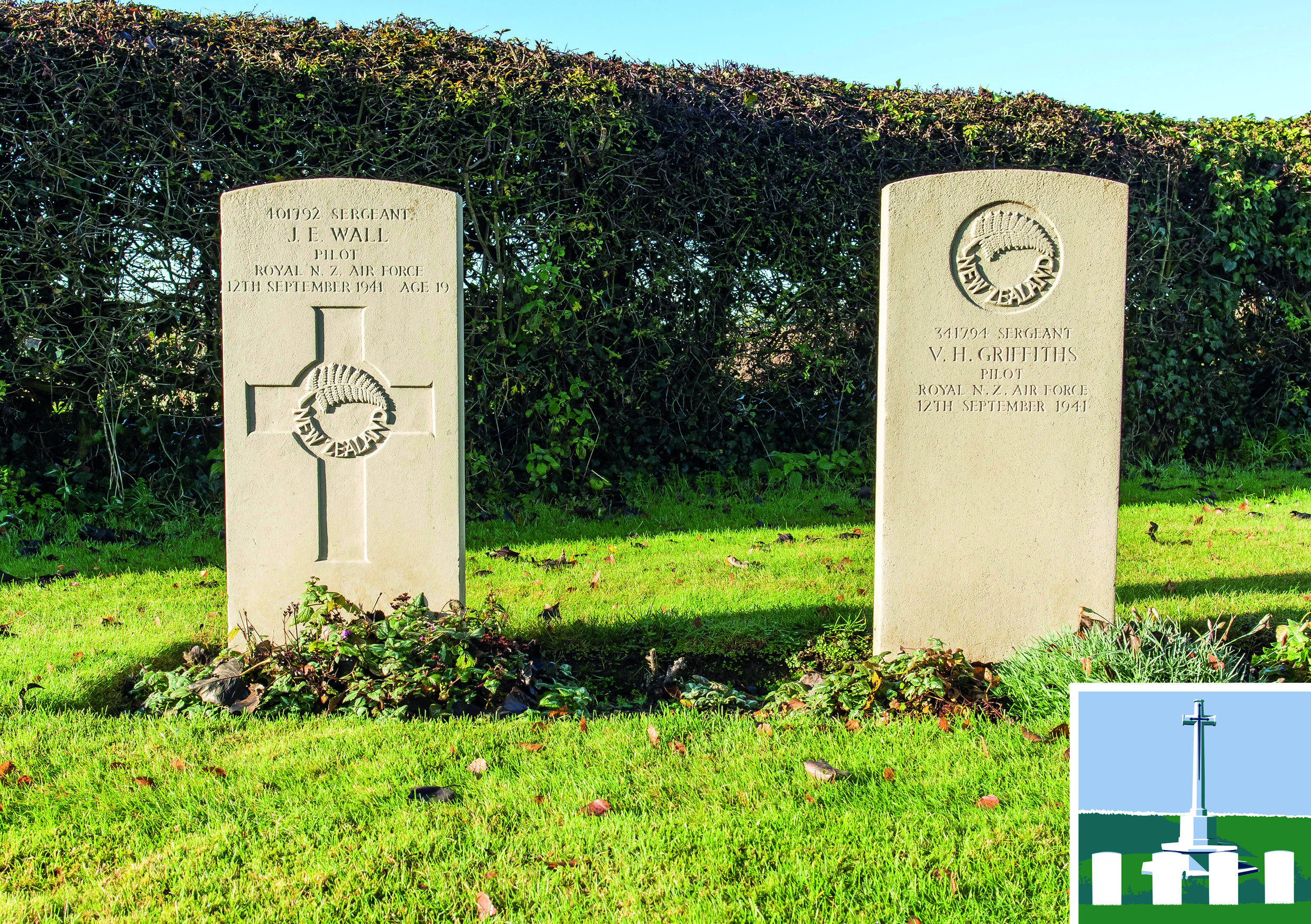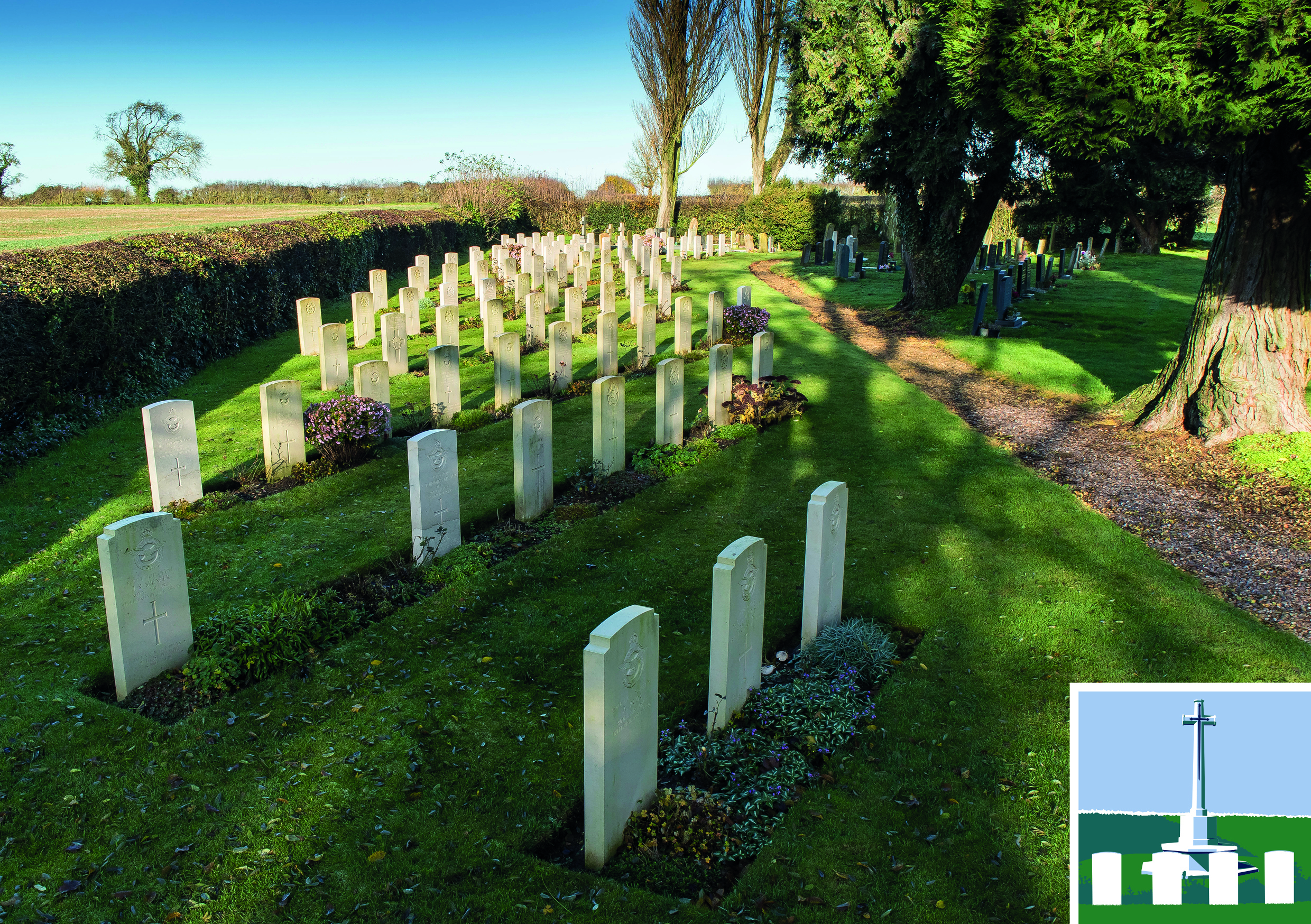 Visit Cottesmore (St Nicholas) Churchyard Extension
Cottesmore is a village four miles north-east of Oakham along the B668. The churchyard is on the north-east side of the village along Rogue's Lane.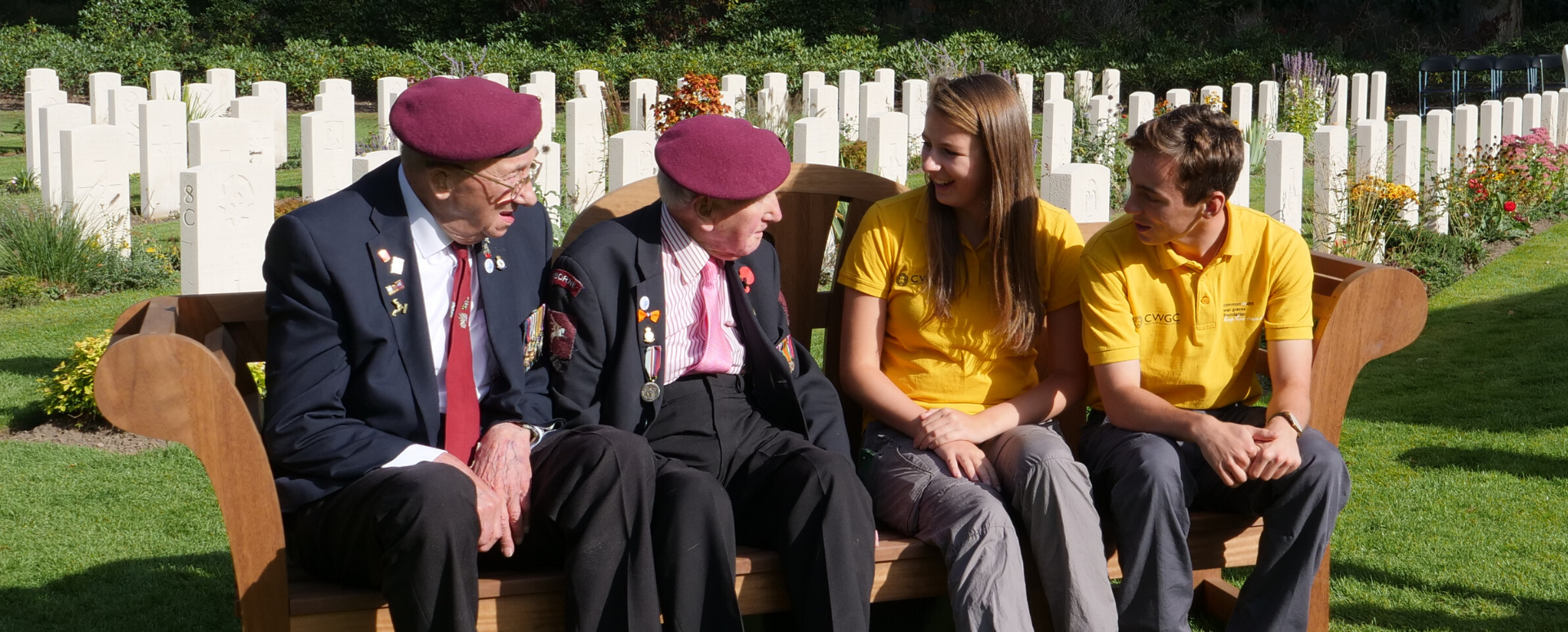 Become a Commonwealth War Graves Foundation Member today
As a CWGF member, you'll help keep their stories alive for future generations
Join The Foundation