22 April 2022
How to Find and Visit War Graves in Aotearoa New Zealand
Kia ora and hello! Did you know that in Aotearoa New Zealand the Commonwealth War Graves Commission commemorates 3,500 men and women of the Commonwealth forces who died during the First and Second World Wars?
In this handy guide, Becky Masters-Ramsay, Pou Tohu Matua Senior Advisor War Graves and National Memorials at Manatū Taonga Ministry for Culture and Heritage in New Zealand  explains how to find and then visit Commonwealth war graves in New Zealand. Manatū Taonga is the agent for CWGC and cares for Commonwealth war graves in New Zealand and across Te Moana-nui-a-Kiwa (the Pacific Ocean).
The grave of Private Arthur Edward Taylor, whose final resting place is Whakapirau Church Cemetery, New Zealand, photograph by Becky Masters-Ramsay, courtesy of Manatū Taonga
WHERE ARE THE WAR GRAVES IN AOTEAROA NEw Zealand?
There are New Zealand war dead from both world wars commemorated in almost all theatres of the war, from the United Kingdom, the battlefields of the Western Front, Gallipoli and the Pacific theatre. But despite seeing action around the world, there are many from the New Zealand forces who died in their home country.
There are a total of 442 sites throughout New Zealand where World War casualties are commemorated. Most of the sites are in local authority-run cemeteries, churchyards or urupā (Māori burial grounds). Most of the casualties buried in New Zealand died while on garrison or training duties, or in hospitals.
In New Zealand, there are also 570 casualties of both World Wars with no known grave who are commemorated on the New Zealand Naval Memorial in Devonport and on provincial memorials in Tāmaki Makaurau Auckland, Ōtautahi Christchurch, Ōtepoti Dunedin and Te Whanganui-a-Tara Wellington.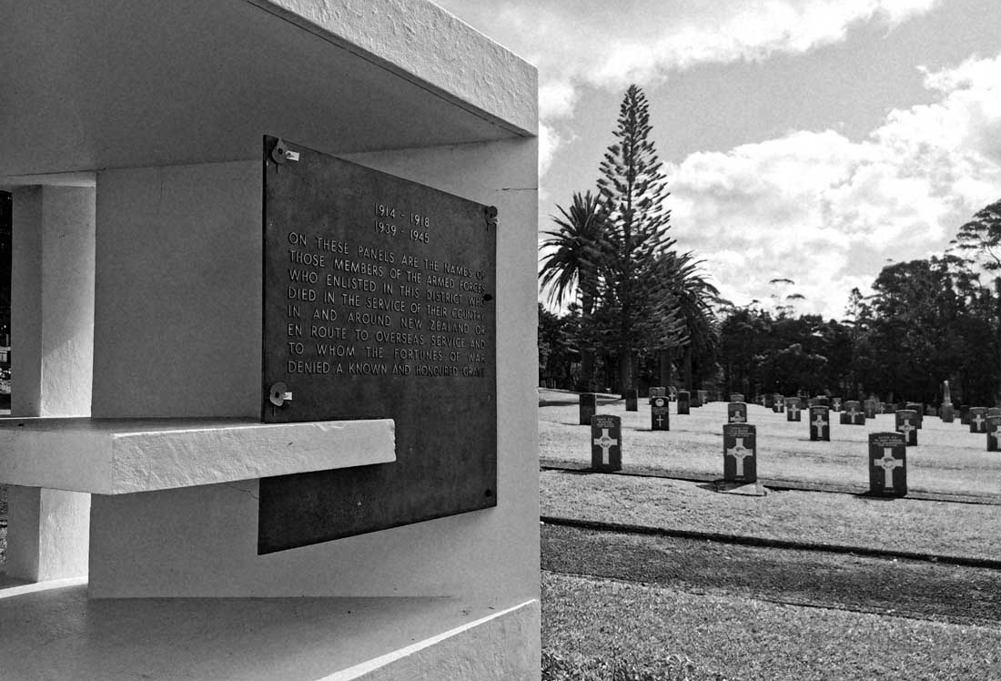 Tāmaki Makaurau Auckland Provincial Memorial, photograph by Becky Masters-Ramsay, courtesy of Manatū Taonga.
How to Find Commonwealth War Graves, New Zealand
You can easily discover the final resting places of World War casualties cared for by Manatū Taonga on the CWGC website. Using the dropdown 'Visit Us' menu on the homepage, select 'Find War Memorials and War Cemeteries'.
You can find a list of all New Zealand sites (by selecting 'New Zealand' from the 'Country' list), and you can refine further to your place of interest by using 'Locality'. If you are in New Zealand and want to know what could be nearby, you can also use your current location by selecting 'Use my current locations' to see a list of all New Zealand war cemeteries and memorials near you.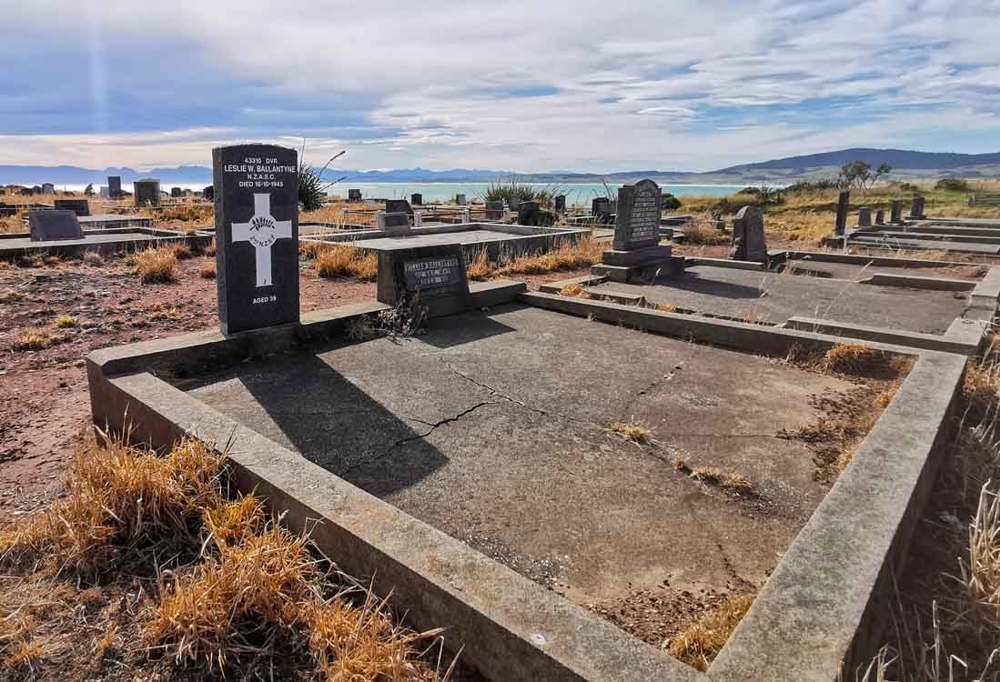 The grave of Driver Leslie William Ballantyne, whose final resting place is Orepuki Cemetery, New Zealand, photograph by Becky Masters-Ramsay, courtesy of Manatū Taonga.
FINDING CWGC WAR GRAVES ON THE GO
Even if you're not an advance planner, that doesn't mean you have to miss out on visiting a CWGC war cemetery or memorial while you're in New Zealand. You can easily download the CWGC mobile app, available on the App Store and Google Play Store. It's a great travel companion when exploring Aotearoa New Zealand. You can quickly search for cemeteries by name or location, or use your phone's location to find sites nearby. 
WHICH NEW ZEALAND CEMTERY HAS THE MOST COMMONWEALTH WAR GRAVES?
New Zealand's  Wellington (Karori) Cemetery, has the most Commonwealth War Graves.  Located in the north-western part of Wellington, this cemetery holds 393 casualties of the two world wars. Many of those commemorated here died while receiving medical treatment in local hospitals.
Once example is Lieutenant-Colonel John Edward Anderson, who died in 1945. Having served in both wars, Anderson is one of the most highly decorated service people in Karori Cemetery. During he was awarded the Croix de Guerre with Palm, the Military Cross and Bar and, in 1942, was made an Officer of the Order of the British Empire for his vital role in the construction of the Western Desert railway.
Anderson became ill when serving in Burma with the Royal Engineers and was sent first to Perth Military Hospital and then to Wellington, where he died in hospital on 5 November 1945.
How Do I Find Out Where Someone is Buried in New Zealand?
Before you make the journey to visit a particular grave, you may want to do some research about the buried casualty. By searching using the 'find war dead' function on the CWGC website, you can explore the records we maintain find out more about the casualties commemorated at the site you're visiting.
You can adjust your search by adding additional information, such as regiment or place of commemoration, or even whether the person you're looking for served during World War One or World War Two.
To make your search even easier, an exact match isn't required. You'll be presented with a list of all possible matches.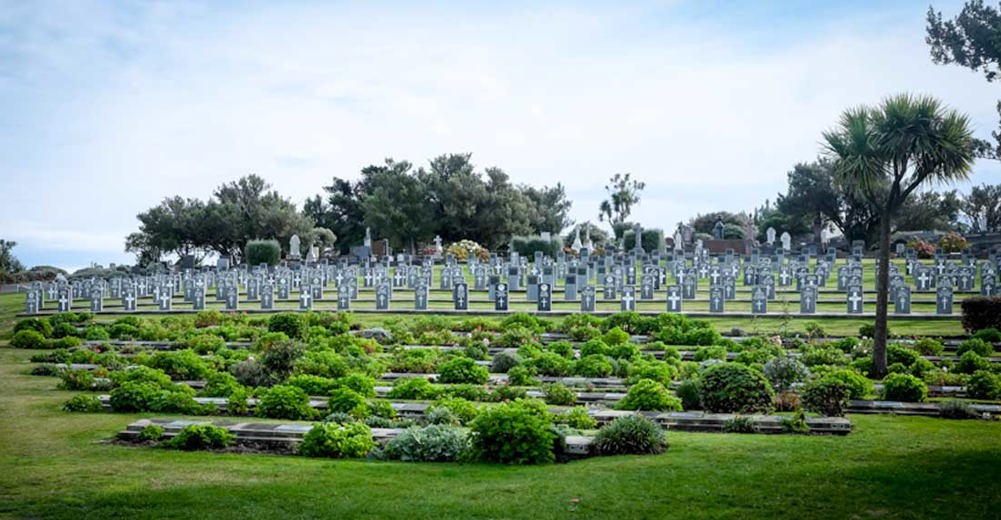 Anderson Bay Cemetery, Dunedin. 118 Commonwealth War Graves can be found within the cemetery, photograph by Becky Masters-Ramsay, courtesy of Manatū Taonga.
before your VISIT
Many CWGC war graves in New Zealand are located in local authority cemeteries, churchyards and urupā (Māori Burial Grounds). 
It is important to check in advance that you have permission to visit. Generally, local authority-run cemeteries and churchyards are publicly accessible, however it is recommended you check ahead of visiting in case specific rules are in place.
If you want to visit an urupā, you will need to gain permission in advance as this is private land. Permission should be requested from the local marae connected to the urupā. If you are permitted to enter, remember this is one of the most tapu (sacred) places to Māori. It is not permitted to eat, drink or smoke within an urupā boundary: these activities are noa (the antithesis of tapu). People leaving the urupā are expected to wash their hands with water, to reduce the tapu to the safe state of noa.
Photo: Sean Winters, Flickr
What do CWGC GRAVES LOOK LIKE IN NEW ZEALAND?
If you've visited a New Zealand cemetery before, you may be familiar with the uniform, granite, military services headstones or bronze services plaques found both in services sections and civilian cemeteries. 
However, not all Commonwealth war graves are marked the same and the markers come in many styles, materials and shapes.    
Outside of services sections these sites are owned, operated and maintained by local authorities, churches or privately. The burial rights of graves are held by individuals, rather than the CWGC. The CWGC honours the choices made by a casualty's loved ones and often adopt a family headstone or private memorial as their official point of commemoration.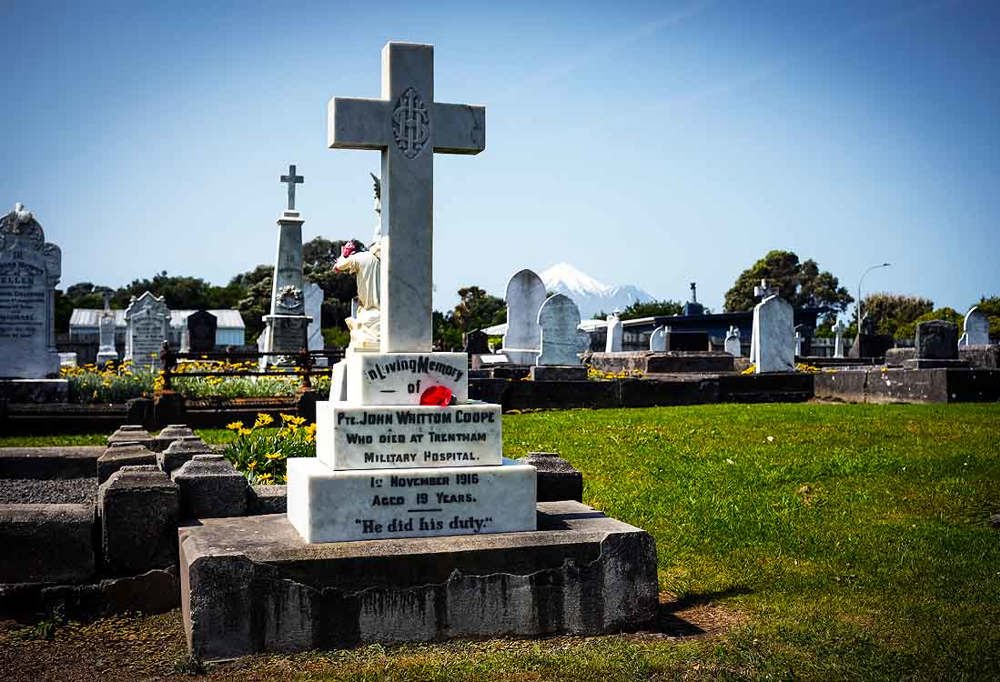 Grave of Private John Whittom Coupe, Opunake Cemetery , photograph by Becky Masters-Ramsay, courtesy of Manatū Taonga.
OTHER SITES OF SIGNIFICANCE IN AOTEAROA NEW ZEALAND
Manatū Taonga is also responsible for caring for national monuments and memorials that remember contributions to New Zealand's development as a nation. As well as caring for CWGC graves, we look after historic graves and monuments in over 81 sites throughout New Zealand.
Find more information about these sites and other places you may wish to explore on the Manatū Taonga website. 
While we gather on Anzac Day, Waitangi Day and Remembrance Day to remember the sacrifices made by the men and women of Aotearoa New Zealand, the work of the CWGC and Manatū Taonga continues every day in New Zealand and around the world to commemorate those who gave their lives for our freedom.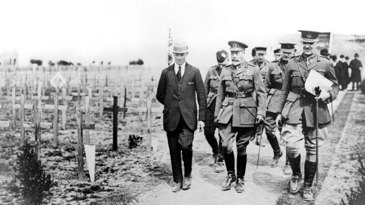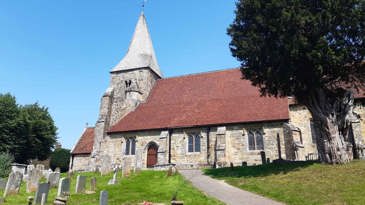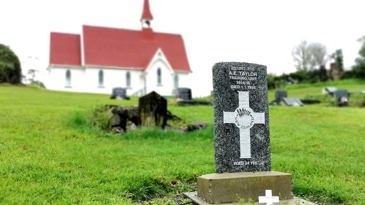 Read more blogs