06 July 2022
The everyday historian's guide to British war graves
Get to know more about British war graves and find out how to visit them.
Why are there war graves in the UK?
The UK turned into an island fortress during the two World Wars. It was almost a giant forward base, used for training and equipping millions of soldiers. Hundreds of vital land, sea, and air operations were launched from the British Isles across the conflicts. British skies played host to terrific tangles between airmen, while the seas played host to naval skirmishes.
In warfare healing and medicine are just as important as fighting. The UK was a major centre for the medical care of men and women of the armed forces during the World Wars. The staff patched up the wounded, helped heal disease victims, and treated those who were injured in accidents. Service personnel were looked after in thousands of hospitals, medical centres, and sanitoriums up and down the country.
Servicemen commemorated in UK war graves usually died fighting in aerial combat in battles over the home front. Others drowned in British coastal waters. If they were wounded or came down with disease while on active duty, they may have been transported back to the UK where they may have died in hospital or while convalescing in private.
Where are the war graves in Britain?
British war graves can be found all over the country.
The Commission maintains cemeteries, graves, and memorials in 12,000 locations throughout the UK. We have a few specially constructed cemeteries, such as Brookwood Military Cemetery in Surrey, whereas many other burials are in small local churchyards or large urban cemeteries.
One of the most famous war graves of them all is found in Westminster Abbey. While we are not responsible for the tomb itself, we are responsible for the remains buried inside perhaps the most visited war grave in the world.
Those with no known grave are still kept in our British war grave records and commemorated on memorials across the country. For example, the Portsmouth Naval Memorial lists the names of nearly 25,000 sailors, merchant seamen, and others lost at sea during the World Wars.
Interestingly, families that had relatives that served and died in Britain or UK coastal waters usually had a say in where and how they were buried. Military authorities may have had the final say in some cases, but many times families chose to bury their loved ones close to where the family lived.
Because of that, you'll find British commonwealth war graves in nearly every village, town, and city in the UK.
How many war graves are in Britain?
The Commonwealth War Graves Commission looks after 160,000 headstones around the UK.
More than 300,000 men and women of the Commonwealth are commemorated in our UK cemeteries and war memorials. These British war graves commemorate people from all over the world. Empire and Commonwealth troops were an essential part of the World Wars' armies.
All told, roughly a sixth of the casualties we commemorate can be found in the United Kingdom. Don't forget you can use our Find War Dead tool to scroll through the records we maintain and find all our UK-based casualties.
Visit British war graves WW1
Tidworth Military Cemetery highlights one of the big reasons why there are war graves in Britain despite the fighting taking place mostly overseas.
Tidworth sits close to Salisbury Plain training ground and was linked to the Tidworth and Fargo Military Hospitals during the Great War. Many UK hospitals would care for the wounded after their evacuation from European battlefields. Those that passed away during their hospital stay would be buried nearby.
World War One was a truly global event. Men and women served in British and Imperial forces and Tidworth reflects this. The contains British Commonwealth war graves from Australia and New Zealand servicemen.
Not everyone who is commemorated in Britain has a known grave. Many simply went missing or their remains were never recovered. These men and women are instead commemorated at various memorials.
Brookwood 1914-1918 Memorial sits within Brookwood Military Cemetery, the largest Commonwealth War Graves Commission cemetery in the UK. Just over 330 British and Irish soldiers' names are inscribed on its panels.
Those commemorated on the Brookwood Memorial died in the care of their families but were not commemorated by the Commission at the time. Thanks to new research and projects, we have been able to identify these Great War casualties and commemorate them accordingly. There is still room to add more names should more be discovered. Commemoration is an ongoing mission after all!
Brookwood Military Cemetery contains over 5,000 British Commonwealth war graves from both World Wars.
The Navy played a vital role in achieving victory in World War One. With the Grand Fleet based at Scapa Flow, Orkney in Northern Scotland, a cemetery was built at Lyness to handle naval casualties. Lyness Royal Navy Cemetery is home to just shy of 450 Commonwealth burials, the majority of which came from H.M.S. "Hampshire," "Vanguard," "Narborough" and "Opal."
To find more information and locations of World War One British war graves across the UK, research in our records using our Find War Dead tool.
Visit British war graves WW2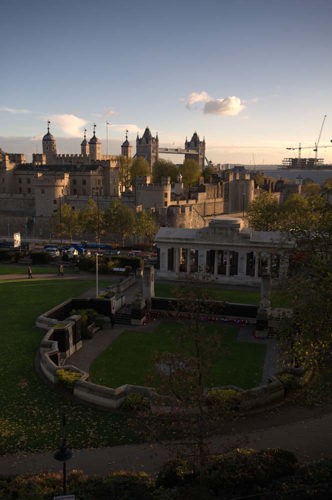 Britain in World War Two was famous for the battles played out above its skies. Airfields dotted the country to a) protect British skies and b) provide a launching pad for sorties over Europe, either supporting land armies or conducting bombing campaigns.
To accommodate RAF casualties, cemeteries like Harrogate (Stonefall) Cemetery were built. Nearly all of the roughly 1,000 buried at Stonefall are airmen. Two-thirds of them are Canadian.
Many of these men died in the military wing of Harrogate General Hospital. During the early months of the war, a piece of land was set aside for service war burials in Sections 20E and 21E and in July 1943, the Air Forces Section was opened at the north-eastern corner of the cemetery for burials from airfields in Yorkshire and the north-eastern counties.
We must not forget the contributions of the Commonwealth's mercantile fleet during World War Two either. The brave men and women who served aboard merchant vessels kept the vital supplies of food, medicine, ammunition, and equipment flowing throughout the war – all through some of the toughest sailing conditions imaginable. Over 32,000 mercantile sailors were lost during the war.
The Tower Hill Memorial in London was built to honour merchant seaman across both World Wars. Its World War Two section features the names of 24,000 mercantile marine casualties. 12,000 further names are included on World War One section.
British Commonwealth war graves around the world
The World Wars were exactly that: world wars. That means you'll find Commission British war graves all over the globe.
British war graves in Burma
Despite fighting a brutal, gruelling war in sweltering heat and torrential monsoon rains, the men of the British Fourteenth Army are all too often overlooked when it comes to World War Two history.
The so-called "Forgotten Army", composed of a mixture of troops from around the world, fought solidly between 1944-1945 in the jungles of Burma (now Myanmar). Casualties from diseases like malaria were just as high, if not higher, than those sustained during combat. Additionally, many thousands of British and Commonwealth troops would be taken prisoner and kept in appalling conditions.
Our CWGC sites in Burma reflect this. For instance, Thanbyuzayat War Cemetery was originally a medical camp and administrative centre for prisoners working on the infamous Burma-Siam Railway. Just over 3,600 British and Commonwealth war graves are located in Thanbyuzayat.
Our largest cemetery holding British war graves in Burma is Taukkyan War Cemetery with roughly 6,400 burials held there.
Rangoon War Cemetery was first used as a burial ground immediately following the May 1945 recapture of Burma's capital. There are close to 1,400 World War Two Commonwealth servicemen of the Second World War buried or commemorated in this cemetery.
British war graves Belgium
Commonwealth troops fought all over Belgium during both world wars. British war graves sit in Commission sites across the country.
The most famous is probably the mammoth Tyne Cot, which is our largest cemetery in the world. More than 12,000 servicemen lie here. In fact, the Tyne Cot Memorial marks the furthest point the Allies reached in Belgium prior to the November 1918 armistice.
Click the link for more information on how to find and visit British war graves in Belgium.
British war graves in Cyprus
Looking for unusual British war graves? Head to Cyprus.
Nicosia (Waynes Keep) contains 600 non-World War burials. It's one of the few sites we look after that doesn't have any casualties from those conflicts. Waynes Keep sits in an interesting location too, lying in the UN buffer zone that stretches across Cyprus.
British war graves in Germany
British Commission war graves in Germany can be found mostly in the areas along the Allied advance or in the British occupation zone following World War Two. However, several cemeteries, such as Cologne Southern Cemetery, feature the graves of British POWs taken during the Great War.
Search our British war graves records to discover more about our German burials.
British war graves, Normandy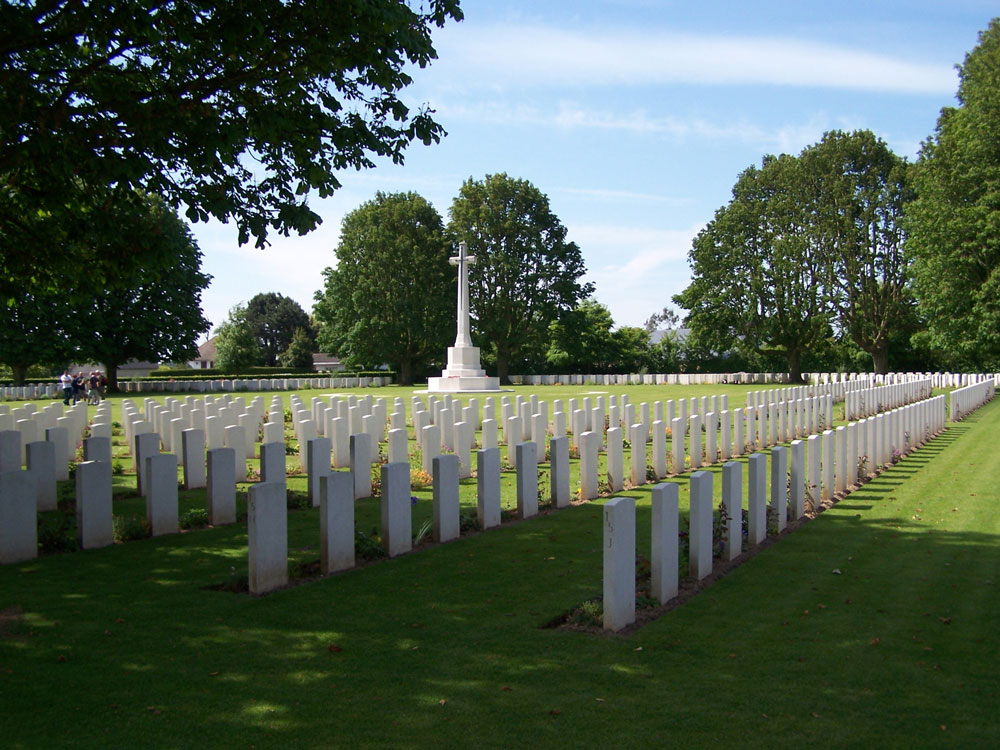 Britain played a massive role in the D-Day landings and subsequent Battle for Normandy in June 1944. It was involved in the thick of the fighting at places like Sword and Gold beach as well as the Battle for Caen. You will find British war graves all over Normandy in cemeteries such as Bayeux War Cemetery. Over 4,200 servicemen are buried there.
British war graves, Northern France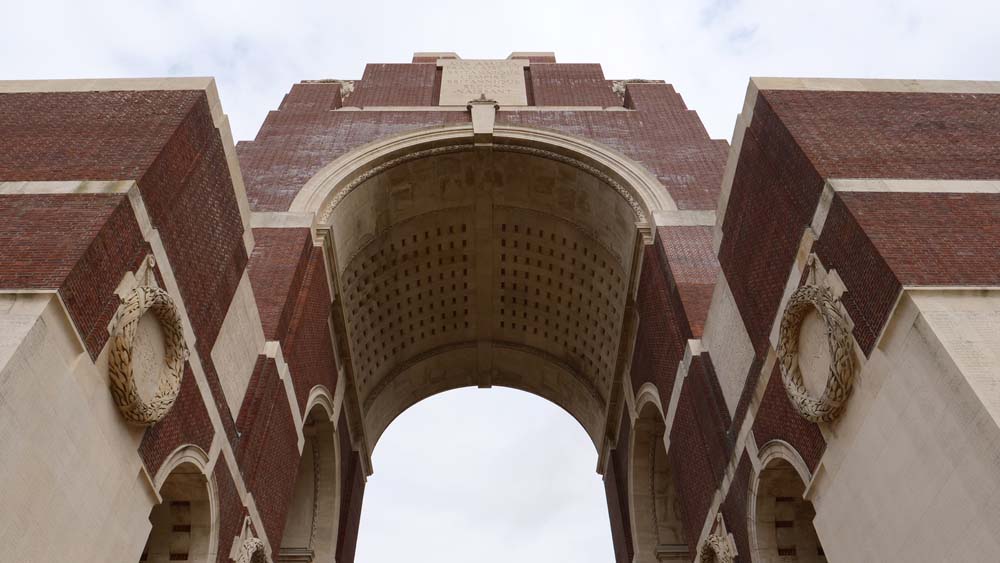 Graves of British and Commonwealth soldiers are scattered across Northern France. It was the site of intense fighting throughout World War One with the Battle for the Somme becoming a tragic but iconic moment for the British Army. The retreat to Dunkirk is also one of the most well-known episodes of World War Two.
The Thiepval Memorial is the most monumental of our Northern French sites. More than 72,000 names of the missing are inscribed on its commemorative panels.
British war graves in Italy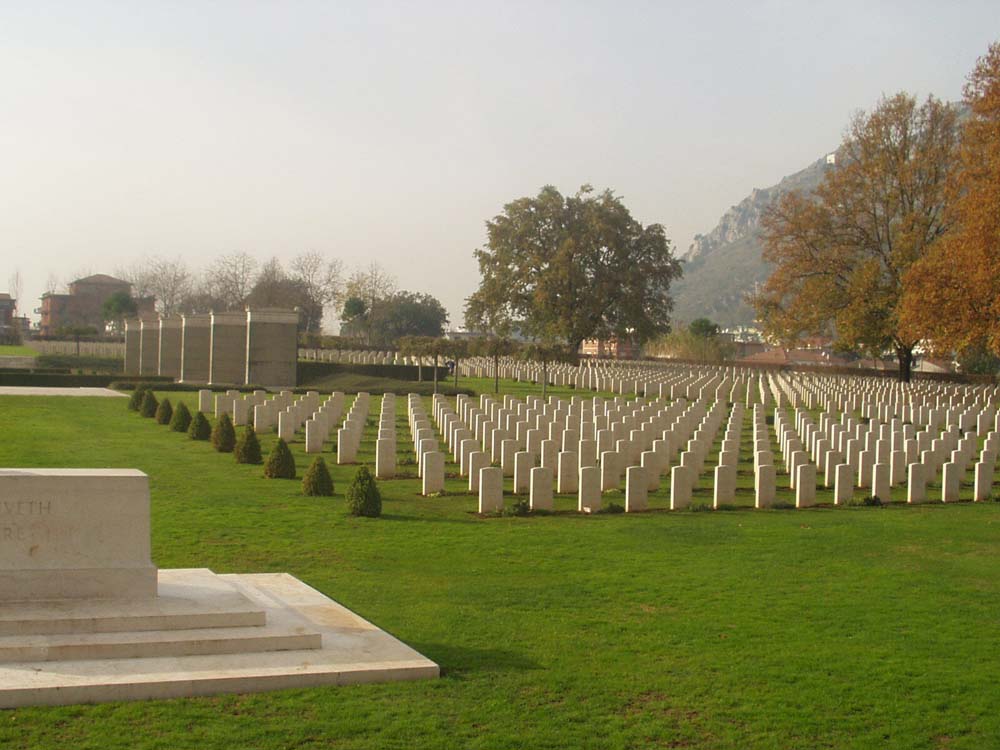 Italy is remembered as one the toughest European theatres of World War Two. Commonwealth troops, including British, New Zealand, Indian, South African, and Australian, fought for 23 months from 1943-1945 to dislodge Fascist resistance across the country.
Battles like Anzio and Monte Cassino have entered folklore. Some of the casualties from these campaigns rest in places like Cassino War Cemetery or the Beach Head War Cemetery at Anzio. Otherwise, British war graves can be found all over Italy.
British war graves in India
Imphal and Kohima have become synonymous with the Indian Army's World War Two achievements. Victories in these two important northern Indian locations stopped the Japanese advance on India in its tracks.
Some of the most interesting Commission sites can be found in these areas. British war graves sit in Imphal War Cemetery or Kohima War Cemetery alongside their Indian comrades. In the cases of Sikhs or Hindus who were cremated in accordance with their faith, they are remembered on various Cremation memorials, such as that at Kohima.
British war graves in Holland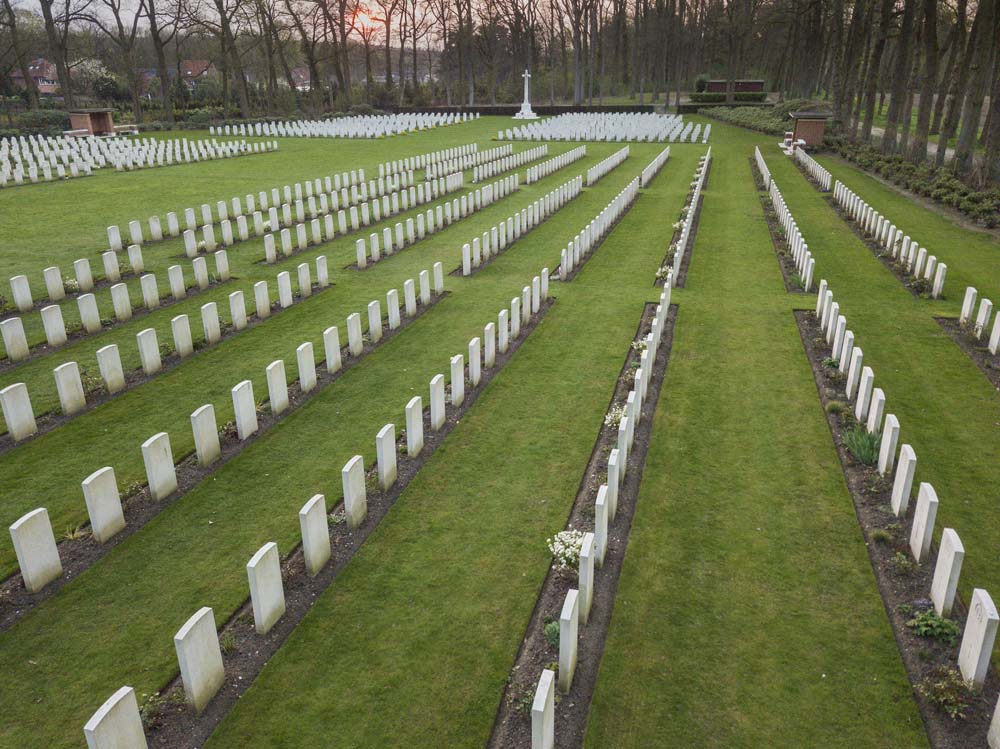 From Operation Market Garden to the battles for the Scheldt, British and Commonwealth troops took part in many key World War Two actions in the Netherlands. Our sites vary from individual burials and special memorials to dedicated large scale cemeteries.
Arnhem Oosterbeek War Cemetery is one of the latter, located close to the sites of the deadly Arnhem battles that raged during Market Garden in September 1944.
British war graves in the USA
We even have British war graves on American soil! British and Commonwealth personnel travelled to and from the United States during both wars, often as part of merchant or naval convoys or for training. A lot of flight training took place stateside during the Second World War, for instance. Some casualties from such projects are buried in the Montgomery (Oakwood) Cemetery Annexe in Alabama.
British war graves search
Has this blog piqued your interest? Want to learn more about where you can find our war graves in the UK? It's easy with our tools.
First up is the CWGC app. Search for war graves at more than 23,000 locations, in more than 150 countries and territories and makes it easy to find and visit these places of remembrance.
You can also use our Find War Memorials and War Cemeteries search tool to find UK war graves. Simply select "United Kingdom" from the country options to begin your search.
British war graves records
The CWGC archive is full of records. Searching through them can help connect you with your history and the stories of those we commemorate. Find out more about our British war graves using our Find Records function.
Find Commonwealth war graves near you
Link our war graves and your history by checking our CWGC locations near you! With an interactive map detailing our British war graves, memorials, and cemeteries, you can quickly and easily find sites nearby.
Explore Great Britain with the Commonwealth War Graves Commission today.